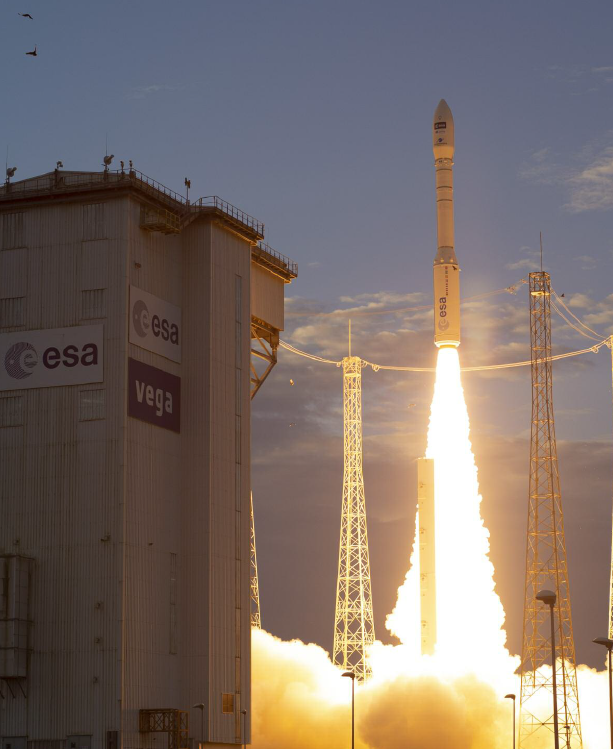 Jan Wörner, Director General of The European Space Agency (ESA) speaks to us about his priorities for enhancing the competitiveness of the European space sector
In this inspiring interview, Jan Wörner, Director General of The European Space Agency (ESA) shares his thoughts on the statement concerning enhancing the competitiveness of the European space sector by supporting investments in the actors of the sector. Along with the European Union (EU), ESA jointly defines a number of objectives. One of these points is to strengthen the global competitiveness of the European space sector which applies to both industry and science. "Here at ESA, we believe that Europe has a very strong base when it comes to industry and being competitive and I believe that this should be on a global scale rather than just being European-wide. Therefore, we are developing different instruments that concern how we can really support such competitiveness.
"One example of this concerns the area of space safety, in particular, debris removal and servicing. We are taking a new approach and as such, we have formulated a list of ESA-owned satellites which we believe should be deorbited. We now ask industry to come up with ideas: firstly, on how to deorbit the satellite, and secondly an idea on how to do maintenance on it.
"This radical change of approach should generate ideas from actors around us, (for example private companies) on how to concretely do maintenance and servicing in space. Based on these inputs, ESA will formulate a proposal for its Member States to be turned into reality. There will be a very specific way of financing, we will ask industry to be very active and attach a strong business case to each proposal. This approach is totally different from the one that we normally take, and it is a step forward as part of enhancing the competitiveness of the European space sector."
The conversation then moves to explore Jan's thoughts on how ESA continues to ensure that space delivers smart growth, highly qualified jobs and solutions for many current challenges in many areas including climate change, energy, transport and agriculture. Firstly, we find out about the ESA's traditional instrument whereby they are developing satellites where data can be utilised by different users. Jan provides one example of the satellite Aeolus launched in August 2018, that aims to measure wind speed, which he explains to us in more detail.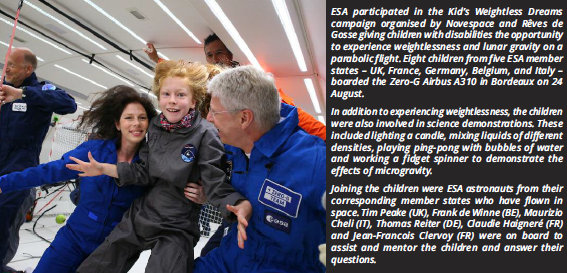 "Firstly, if you know about the wind speed on earth, on a global scale you have very important information for climate change and other areas. This is because as we know and expect, the Gulf Stream may be affected by climate change, so to know about wind speed globally is very important. What we are doing with this example of Aeolus, is providing data to the public, as well as scientists.
"Secondly, even with just some basic ideas about what could be done, we are doing this with ESA Business Incubation Centres where we are offering companies the chance to create their own business. We give the support with regard to some minor funding, but more importantly access to our technologies, experts and to the net of Business Incubation Centres in Europe. "So, there is a network now: so, let's say that new entrepreneurs in the UK, for example, can have direct access through this net to ESA knowledge and be linked to other ESA Business Incubation Centres and companies. These strengthen the competitiveness of individual companies and therefore, space can deliver all of this,
data and through ESA, it can develop companies and highly qualified jobs, of course.
"We cannot solve challenges, but we can tackle them, and we can give information about what can be done which means not only observing the global challenges such as climate change but providing some instruments to overcome issues of the past. For instance, solar cells were developed by space activities because there was a need to have energy in spacecraft. A future generation of solar cells are needed right now, for example for the mission to Mercury, high-efficient solar cells were developed, so all of these are spin-offs from the ground. So, we have the direct use of data but also the indirect use of technology."
Jan proceeds to provide an additional example that concerns a camera on board a spacecraft to take photos of this tiny comet. The comet is dark, so the camera can distinguish between different shades of grey and this technology can be used on earth for early forest fires detection. So, the satellite images can be used by the fire brigade to help assist with early forest fire detection, fire propagation and details of the wind speed to find out where the fire will move to. These consist of what ESA calls Big Data, and Jan adds that a company in East Germany can develop a whole business based on the development of this exciting development in camera technology.
Staying on this note of positivity, Jan keenly details the extent to which ESA has been instrumental in the development of a globally successful European space sector. To illustrate this, Jan provides an important yet non-technical example. When it comes to a space mission, most people are fascinated with this he explains, such as landing on a comet, flying to the planet Mercury or landing on Titan. "Space missions are fascinating. Fascination is something which happens in our brain which is already a positive move in the difficult times we live in. If you go to the next step and think about why you are fascinated, then many people understand that somebody had an idea or a dream and succeeded in realising it through this mission – this I call inspiration. The second step is that it does not happen in all brains, unfortunately, but it does in many.
"The last step is to say by what he or she has been doing and okay, I can do the same and have a dream, as Martin Luther King did. I can have a dream, thinkabout something and realise it, whether that is in space or other areas – it does not matter. This is changing the whole of society in a positive sense in that we all need dreams and we have to develop something for our globe which I call motivation businesses and individuals. "This idea goes far beyond space into every field and I am personally a part of this chain because when I started out as a civil engineer, I was inspired, fascinated and motivated by the space activities of the 1960s.
While I am not a space expert, I did something in a different field to create new material to build something that was good for society so that is my personal driver." Finally, Jan adds that all ESA programmes have direct and intensive industry support to make them ready to take an idea to market, so the intention here is to encourage public-private partnerships.
"What I would like to say is that in all of our programmes, we are trying to have really intensive and direct industry support to make them ready for the market, not to just do something for us. Therefore, we are trying to have Public-Private Partnerships in all our
programmes. In communication satellites, more than 50% of the money is coming from industry and we are doing it now in exploration.
"On exploration, we are offering industry the chance to go to the International Space Station and do their own microgravity research, but they have to pay for that. This, however, helps the company develop, for example, to do new medicine or 3D cancer tests. Cancer in microgravity is developing differently because of the 3D effect and therefore, you can check medicine in 3D much better.
"We are saying that there should be some kind of financial investment of industry in exploration and we are doing this in earth observation where we have a Public-Private Partnership to really stimulate industry to get money from earth observation. So, we now have specific components to inspire industry to work in space – that is for those already working in the field as well as for the non-space sector.
"3D printing is an area that was not invented in or for space, but now we are trying to put this in space in terms of the companies who are strong in Additive Manufacturing (AM)."
Jan Wörner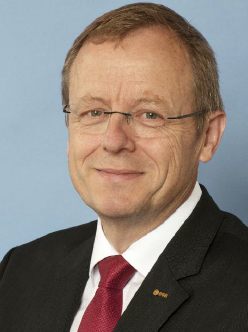 Director General
The European Space Agency (ESA)
Tel: +33 1 53 69 76 54
www.esa.int/ESA
www.twitter.com/esa
Editor's Recommended Articles