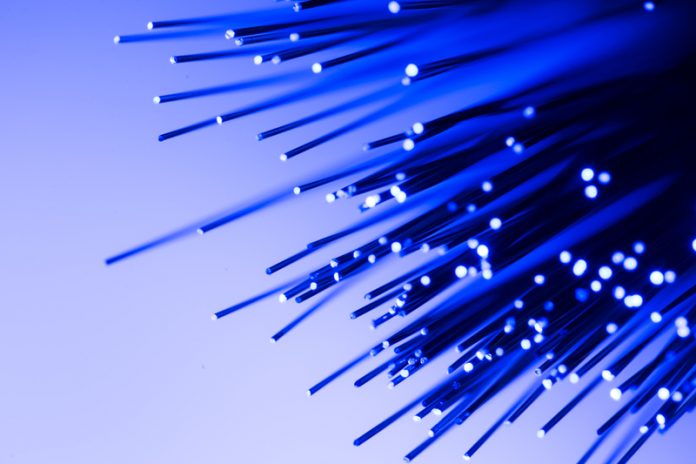 Andy Mackintosh, National Sales Manager – Fibre Networks at Power On Connections explains how the challenge of full fibre broadband for new high-rise developments can be met
In July 2018, the UK government's Future Telecoms Infrastructure Review put forward the commitment to achieve full fibre connection for the whole of the UK by 2033. This is an ambitious target and the report identified a number of key actions that will need to be taken to meet it. The most significant of these for housebuilders and developers was the proposed guarantee that all new homes built in the UK must have a full fibre connection. Whilst the legislation imposing this requirement has yet to be drafted, the housebuilding industry needs to act now to incorporate the provision of high-speed fibre broadband into future plans.
Choosing the right fibre network partner, however, is crucial. With homeowners putting an increased emphasis on the importance of a quality broadband service, both private and public sector developers risk reputational damage if they do not deliver a reliable, fast service, future-proofed to meet ever-growing customer demands. Power On Connections' combined offering of Fibre-to-the-Premises (FTTP) and Fibre Integrated Reception Systems (FIRS) for high-rise residential developments, enables developers to meet the new requirements in full whilst providing their customers with a high-quality, flexible, open-access, ultrafast fibre broadband service.
The fibre market in the UK has in the past been dominated by a very limited number of providers, often offering poor service with long connection delays for homeowners and little incentive to respond agilely to developers' requirements. If the government's proposed connection targets are to be achieved, then this situation will need to change, with independent network operators setting new standards for service and delivery.
FTTP – delivering fibre to each home
Power On Connections provides ultrafast fibre networks, currently delivering speeds of up to 1 Gbps and capable of increasing further, in line with consumer demand. This current speed far exceeds the government's present target of 24 Mbps and enables homeowners and their families to maximise their use of the internet not only for surfing the web and shopping but also streaming music, films and television programmes; making video calls; gaming; and working from home.
Power On Connections' fibre network is open access, accommodating a greater number of Internet Service Providers (ISPs) than any other FTTP provider. This openness offers residents a real choice of provider and a range of packages and prices to suit their needs and budgets, rather than limiting them to a single provider. The fibre connection is delivered to each flat, apartment or home ready to use when the homeowner moves in. Customers can then choose which speed of service best meets their needs knowing that the capacity is available should they require higher speeds in the future. Power On Connections provides the full infrastructure from the off-site cabinet to the on-site connection to all homes.
FIRS – satellite and free to air TV
The FIRS option is ideally suited to high-rise developments. It uses a single satellite dish and aerial array to deliver satellite and free-to-air TV without the need for unsightly aerials and dishes being installed on each premises. The signal is distributed to all the homes on a development where multiple blocks exist using the installed fibre network, thereby avoiding the cost of additional cabling for the developer.
Delivering fit-for-purpose fibre networks
Power On Connections delivers full FTTP, connecting fibre all the way to individual homes rather than stopping at the basement, with homes then connected via restricted speed data cabling. The company understands the priorities of homeowners and ensures that the fibre is connected and ready for use prior to home occupation, avoiding the frustration caused for residents having to arrange connection once they have moved in. Since it owns the infrastructure, Power On Connections has an ongoing interest in the smooth running of the fibre network, building long-term relationships with residents and landlords. Furthermore, Power On Connections' fibre network incorporates the building's fire and lift alarms, removing the need for the involvement of a second network operator.
Specialist partner
Power On Connections specialises in the design, build and delivery of electricity and fibre infrastructure for high-rise, commercial, industrial and retail developments and understands the unique challenges posed by these often complex projects. The company works regularly with all the major developers in the UK and has a reputation for dealing with complex projects in short timescales, delivering on time and offering developers cost certainty through careful planning and detailed quotations. Power On Connections is part of the BUUK group of companies, the UK's leading provider of energy and utility infrastructure to the new-connections market. The group owns and operates over 30,000 discrete networks, serving over one million homes nationwide.
An ultrafast future to look forward to
If the government implements the recommendations of its review, then developers will need to make provision for fibre connections to all the new homes they build. Rather than settle for a merely adequate solution now, they need to work with network providers, such as Power On Connections, which can deliver future-ready ultrafast networks that will meet their customers' technology needs for years to come.
Please note: this is a commercial profile
Andy Mackintosh
National Sales Manager – Fibre Networks
Power On Connections
Tel: +44 (0)3453 223322
Editor's Recommended Articles