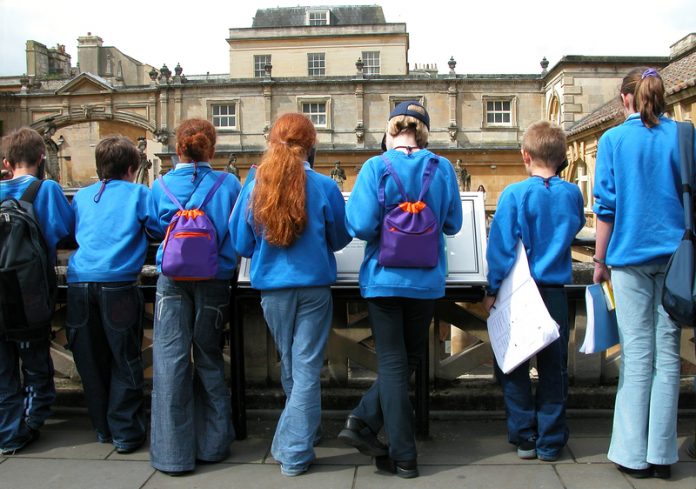 The government announces new funding to tackle school improvement as Sir Michael Wilshaw says failure to address poor performance contributed to Brexit vote
Education Secretary Justine Greening announced new resources this week aimed at increasing the number of good school places for children across the country. Additional funds are being made available to the school system, including:
a £50 million a year fund for local authorities to continue to monitor and commission school improvement for low-performing maintained schools, from September 2017
a new £140 million 'Strategic School Improvement Fund' for academies and maintained schools aimed at ensuring resources are targeted at the schools most in need of support
A further £20 million over the next two years has been committed by the Education Endowment Foundation (EEF) to scale up and disseminate evidence-based programmes and approaches.
Government still aiming to turn all schools into academies
The government's ambition remains that all schools will become academies to form a fully school-led system, in spite of evidence presented by the Local Government Association (LGA) which shows that state-run schools often outperform academies and in spite of the fact it was recently forced to drop its controversial Education Bill containing a deadline for all schools to convert.
"I want every child to have access to a good school place and with almost 1.8 million more pupils in good or outstanding schools than in 2010, we are making great strides towards that goal," the Education Secretary insisted.
"I want this investment to not only transform outcomes for children by improving schools, but also to make sure our school-led system learns from that work. That is why the EEF has a key role to play in this project."
Ofsted annual report sees overall standards rising
The announcement came just one day before outgoing chief inspector of Ofsted, Sir Michael Wilshaw, published his final annual report from the organisation.
Published on Thursday morning, it states that overall standards are rising – with 1.8 million more pupils in good or outstanding maintained schools in 2016 than in 2010 – but also highlights areas for improvement to ensure English schools are world class, including:
high standards in education in every part the country
more teachers and leaders in those parts of the country where they are most needed
technical education on a par with academic education to equip young people to be competitive in a post-Brexit world
In an interview with the BBC in Manchester, Sir Michael said the economic future of the north of England would rely on addressing poor performance in some schools.
The EU referendum result had revealed a "wider malaise", he added, with many cities and communities in the Midlands and the north of England feeling ignored and the failure to improve schools in some parts of England a contributing factor.
School improvement especially needed in isolated areas
"The situation is very, very serious," Sir Michael went on. "If you look at Manchester, the city we're in, nearly one in three schools [is] not good. In Liverpool, half are good. If you look at satellite towns, things are worse.
"Parents want to see their children doing well; they want to see them going off to university; they want to see them getting a good job. Well, they have less of a chance of that in this city, in Liverpool and elsewhere, and that feeds into this sense of discontent in the North and in the Midlands."
Sir Michael said addressing education must be a government priority, particularly in the more geographically and economically isolated parts of the country, including coastal areas, where standards are not as high.