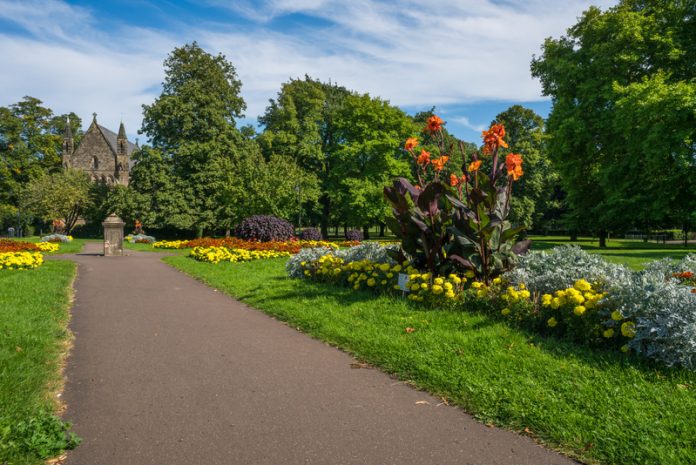 The Ministry of Parks and Green Spaces has announced a new action group dedicated to improving green spaces and investment in public parks
The newly formed Parks Action group will include experts in horticulture, leisure, heritage, and tourism, and be backed by a £500,000 government investment in public parks.
The action group will address issues facing the UK's green spaces and encourage the public to make better use of them.
Parks and Green Spaces Minister Marcus Jones says that spending time in parks has been linked to better mental health, improved city centres, increased well-being and a reduction in loneliness.
The charity Fields In Trust produced a survey on the benefits of park access, highlighting the social importance of preserved natural spaces.
Graham Duxbury, Chief Executive of Groundwork, said: "Well managed green spaces can also help whole neighbourhoods cope with the costly impacts of climate change."
"We look forward to helping the action group unlock more practical support so that local communities and local authorities can maximise these social and economic benefits."
Promotion of parks
The government has been encouraging the public to take more interest in their local parks for some time now.
In February of last year, they invested £1 million into improving 'unloved' pockets of land and last month extended the Green Flag award, which rewards 'Britain's best' parks and green spaces.
Fields in Trust encourages people to make use of parks for sports and other outdoor activities, advertising the benefits of doing so.
A paper published by the House of Commons Communities and Local Government Committee called parks 'treasured assets' that face 'considerable challenges'.
The report stated the important role parks play in preserving biodiversity and protecting wildlife from urban development, and how they contribute to the fight against climate change.
It said that the main cause of issues was cut to funding for local authorities.
The report recommended improving access to green spaces in deprived areas and looking to 'alternative' approaches to provide funding and innovation such as community trusts.
It also recommended local communities being as involved as possible, partaking in major decisions relating to parks and providing feedback.
Editor's Recommended Articles