DMS Metering gives us an introduction to Heat Network Metering, describing a strategy for reducing carbon emissions produced by heating
Heat generation is developing into a significant contributor to our economy, accounting for around a third of UK carbon emissions. To meet the UK's carbon reduction targets, we must significantly cut our emissions from heat. This requires us to move to cleaner and more efficient ways of heating our homes, buildings, and industry. Heat networks are an important part of this transition to clean growth and will allow us to make progress on reducing heating emissions.
Heat networks are shared heating systems which provide a more energy-efficient alternative to domestic boiler heating systems. They incorporate systems where water is heated or chilled at a central source (such as a boiler or plant room) and then channelled to customers through a pipe network for heating, cooling or hot water use. There are two types of heat network. Communal networks serve a single building containing multiple customers, such as a block of flats or offices. District networks serve multiple buildings, such as a housing estate or university campus.
Heat networks are very popular in northern Europe but currently supply only a small percentage of the UK's heat demand. However, the government is promoting this technology as an important contributor towards its carbon-cutting targets. Consumer charging within this sector was largely unregulated until the introduction of the Heat Network (Metering and Billing) Regulations in 2014, which sought to establish some uniformity among operators in the way they bill customers (i.e. according to their actual consumption of heat) while also giving customers an incentive to reduce their consumption. The 2014 Regulations are also being used to create the first detailed register of heat networks in operation throughout the UK.
Metering regulations for heat networks
The Heat Network (Metering and Billing) Regulations were introduced by the UK Government as part of the European Union's Energy Efficiency Directive in 2014, and relate to the distribution of thermal energy from a central source to more than one end user for the purposes of heating, cooling or hot water supply.
Under the existing regulations, for any new or significantly renovated dwellings where heating, cooling or hot water is supplied from a district heat network to more than one final customer. The heat supplier must ensure that point-of-entry meters and final customer meters are installed to measure consumption and facilitate billing.
The law also requires heat suppliers to notify the Department of Business, Energy & Industrial Strategy (BEIS) regarding the location, capacity and supply figures of any existing district heat network or communal heating scheme.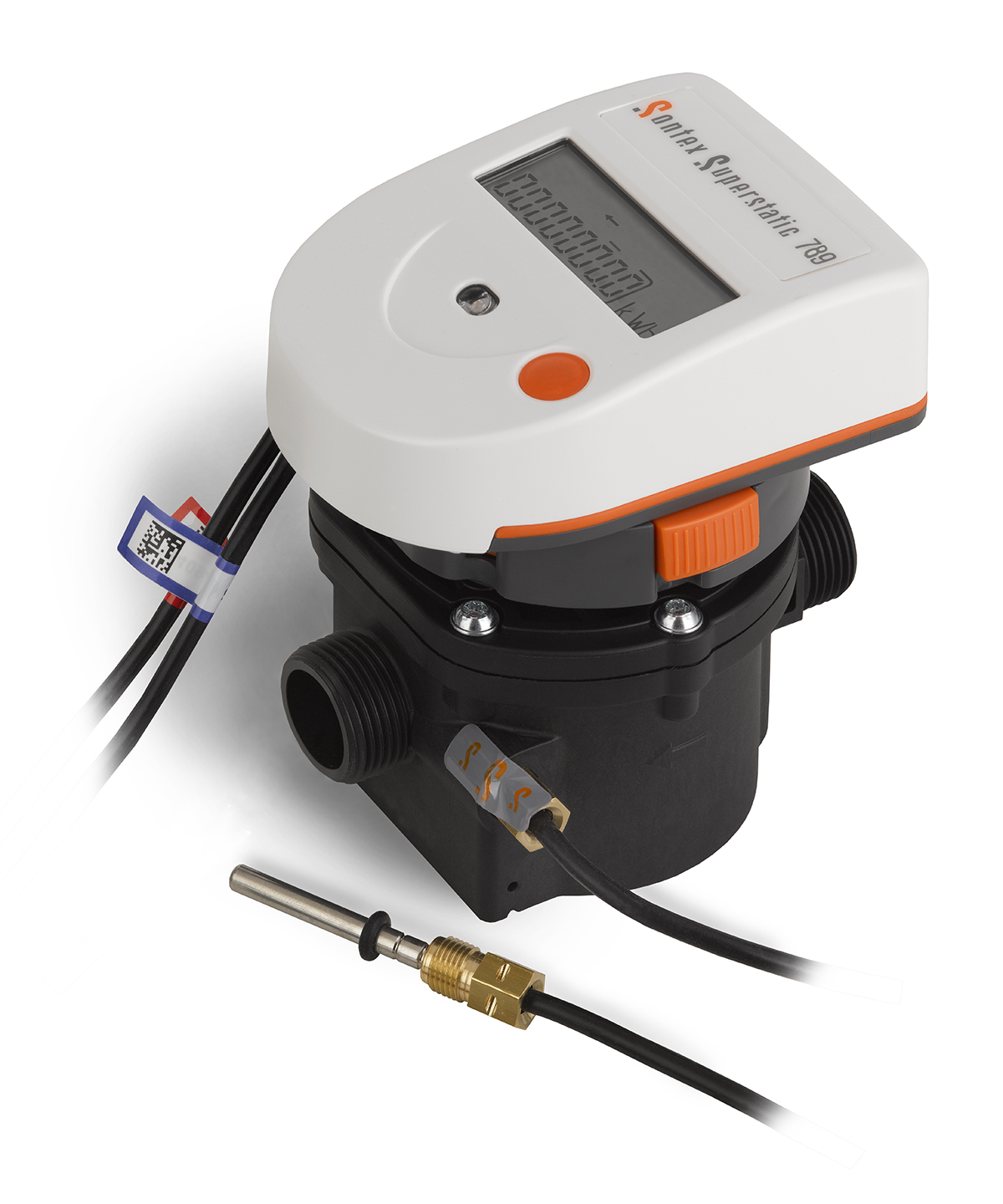 Planned new legislation for existing buildings supplied by a heat Network
In addition to new and significantly renovated buildings, BEIS are also planning to legislate for the installation of energy meters in existing buildings which are supplied by a heat network.
BEIS estimate that there are currently between 25-50 thousand heat networks within the UK. As explained above, it is now a legal requirement to have registered these heat networks or communal heating schemes with BEIS.
BEIS expects a significant number of these existing heat networks to require retrofit heat meters, with circa 200,000 meters expected to be installed over the coming 2-3 years.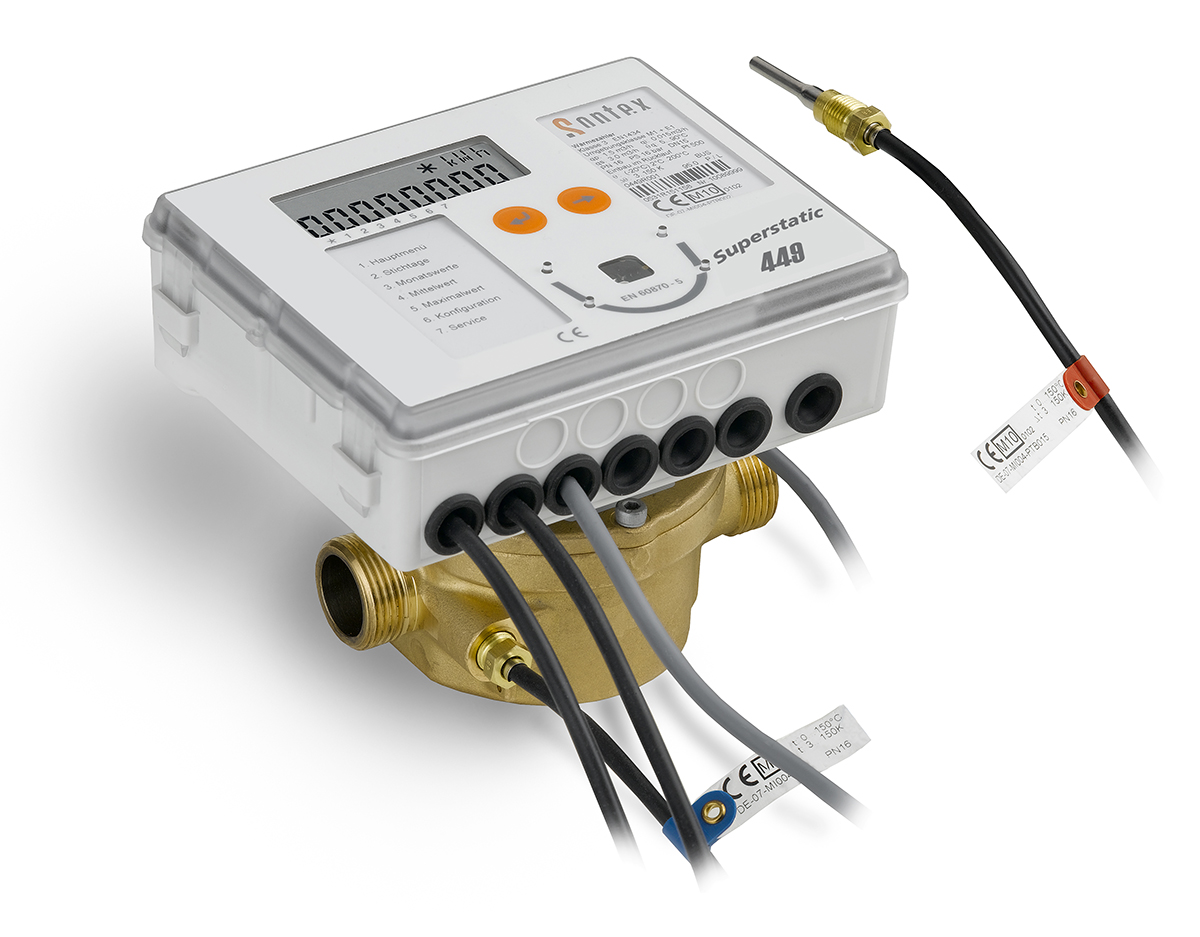 What is a Heat Meter: The basics
A heat meter or energy meter is a device which measures thermal energy provided by a source like a Heat Interface Unit or Heat Network boiler output. It accurately records energy usage is kWh by measuring the flow rate of the heat transfer fluid, and then calculating this against the changes in temperature between the flow and return legs of the heating system. It is typically used in any application where heat is generated, and for district heating systems to measure the heat delivered to consumers.
Approvals required for Heat Meters
The key approvals required for Heat Meters within Heat Networks are that they are MID (Metering Instrument Directive) and Class 2 approved. This means that only Ultrasonic or Superstatic meters are permissible (mechanical water meters used together with a Heat Integrator are now allowed!)
Meter reading systems and billing solutions
There are numerous meter data collection or advanced meter reading systems available on the market. These are used to consolidate the meter reading data from each location, and come in various forms, including hard wired, wireless and GSM. Hard wired systems generally work well within new build sites, but can be problematic to install in retrofit applications, where wireless or GSM communications can be more practical.
There are also multiple communication protocols available, including (to name a few) M-Bus, Modbus, Zigbee, Lora & Sigfox. M-Bus is the most common format for data to be obtained from most Heat Networks, this provides the most flexible billing cycles to customers for accuracy instead of following the standard utility read cycles (quarterly/yearly).
Meter reading systems can also be teamed with billing, prepayment or pay as you go (PAYG) accounts for individual residents. Everyone benefits from the heat network because it enables bulk buying of gas and more efficient generation of heat. As well as cost-effective heating and hot water, you can implement a billing solution which brings benefits for each resident as well as the Managing Agent, Landlord, Housing Association and any other party responsible for heat supply to the property.
It is important that you engage a company who specialises in the provision of metering and metering systems, in order to ensure the right technical solution is selected for the application.
Introduction to DMS
DMS are an independent supplier of metering and control solutions, principally operating within the Building Services, Renewables and Utility market sectors, with a proven track record for excellent customer service and support spanning 20 years. Initially, specialising in energy (heating or cooling), gas, water & electricity metering, we have now extended our scope of supply to include data collection (AMR) & billing systems.
Our business ethos is to be selective in supplying only high-quality products and services – some of which are exclusive to DMS within the UK, including the Sontex Swiss range of SuperStatic technology energy meters for heating or cooling applications.
All our products and services are backed up by an experienced technical team, who will ensure that your enquiry is responded to the same day wherever possible. Additionally, we offer a comprehensive support service, including onsite technical support and commissioning.
DMS Metering Solutions
Tel: +44 (0) 1773534555
Please note: This is a commercial profile
Editor's Recommended Articles