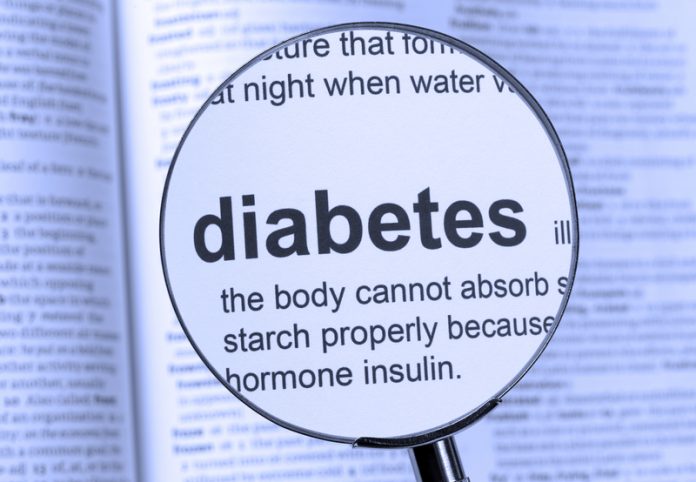 Chris Askew, Chief Executive at Diabetes UK argues that more needs to be done to support the one in six people in hospital that have diabetes, who currently experience unnecessary harms that can lead to long lasting harm or death
Over a million people with diabetes were admitted to hospital in 2017. Currently, one in six
hospital beds are occupied by someone with diabetes and by 2030 it is predicted this will rise to one in four.
A hospital stay for a person with diabetes can be a frightening experience and it is easy to understand why; in hospital, people with diabetes have higher infection rates and greater lengths of stay – on average one to three days more than patients without the condition.
In 2017, an estimated 9,600 fell into a coma and required emergency treatment during their hospital stay as a result of a severe hypo; a condition where someone's blood sugar drops too low and requires the assistance of a third party. One in 25 people also experienced diabetic ketoacidosis (DKA) a condition caused by consistently dangerously high blood sugar levels. It's more likely you'll experience this condition inside than out of a hospital. We can and must do better for people living with diabetes in a hospital.
The National Diabetes Inpatient Audit, launched in 2010, shows that some hospitals have made year-onyear improvements in diabetes care, but the audit also highlighted that there are huge variations in the quality of care that patients are receiving.
In response, Diabetes UK has developed a report, Making hospitals safe for people with diabetes, by visiting over 20 hospitals, talking to people with diabetes, inpatient teams, healthcare professionals working in hospitals and hospital managers.
To make every hospital a safer environment for people with diabetes, our report – published in early October 2018 – recommends the following should be in place:
Multidisciplinary diabetes inpatient
teams in allhospitals;
Strong clinical leadership from diabetes inpatient teams;
Knowledgeable healthcare professionals who understand diabetes;
Better support in hospitals for people to take ownership of their diabetes;
Better access to systems and technology and;
More support to help hospitals learn from mistakes
Multidisciplinary diabetes inpatient teams in all hospitals
Evidence shows that diabetes inpatient teams reduce the amount of time people stay in a hospital and improve patients' experience, yet a quarter of hospital sites still don't have a diabetes inpatient specialist nurse (DISN). Last year, 235,000 inpatients should have been seen by a diabetes inpatient team and were not. Strong clinical leadership Diabetes inpatient teams that have made clear progress and improvements in care demonstrate exceptional leadership, based on a foundation of resilience, courage and influence.
It's essential that diabetes is championed at a local level and that leaders are in place to ensure diabetes remains high on the agenda and that ownership is felt by staff across all hospitals. Knowledgeable healthcare professionals who understand diabetes
Healthcare professionals are under immense pressure and pre-registration training, for nurses and doctors, doesn't always provide a sound knowledge for dealing with diabetes. Ward pressures also mean that many staff cannot access the training on offer. High staff turnover and use of agency staff also make the sustainability of training difficult.
To overcome this considerable challenge, Diabetes UK Clinical Champion, Ruth Miller, has created a 10-point training programme to recognise the reality that many of the most complex patients have their care delivered by non-experts. You can find this training on the Diabetes UK website.
Better support in hospitals for people to take ownership of their diabetes While healthcare professionals have a key role to play in helping a patient manage their diabetes, it is a condition that requires a considerable amount of self-management. Too often people are unable to determine the amount of carbohydrate in their food and the choice of meals is poor. Snacks need to be readily available, reducing someone's chance of experiencing low blood sugar, particularly at night. Where appropriate, patients should also be able to self-administer insulin and to manage their blood sugar levels. All patients living with diabetes should benefit from a care plan, developed in collaboration between the healthcare team and the patient.
Better access to systems and technology
New hospital systems have revolutionised the way specialist teams work. Effective systems enable teams to identify people with diabetes on admission and to monitor those at risk throughout their stay. Electronic prescribing and the use of electronic patient records have the potential to reduce medication errors dramatically but in 2017 only 17% of hospital sites used both. With almost one in three people with diabetes suffering a medication error, introducing new systems is fundamental to improving care. More support to help hospitals learn from mistakes
Four per cent of people with Type 1 diabetes experienced hospital induced diabetes ketoacidosis as a result of under treatment with insulin in 2017. This simply should not happen in a hospital. Since it is not always reported as serious harm it is routinely underreported so there's no opportunity to learn from the event. People with diabetes experience fewer harms in hospitals where errors are reported, owned and managed, with action taken so they don't happen again.
Conclusion
The NHS is under immense strain and diabetes is just one of the complex issues competing to be a priority. The evidence clearly shows that properly resourced, proactive and educated diabetes inpatient teams lead to happier patients and shorter lengths of stay. Change can be difficult, but with the right support, by sharing learnings and successes, it is possible. We will continue to work for better care for people with diabetes until every patient feels safe in a hospital, from the time of admission to the point of discharge.
Chris Askew
Chief Executive
Diabetes UK
Tel: +44 (0)345 123 2399
helpline@diabetes.org.uk
www.diabetes.org.uk
www.twitter.com/DiabetesUK
Editor's Recommended Articles