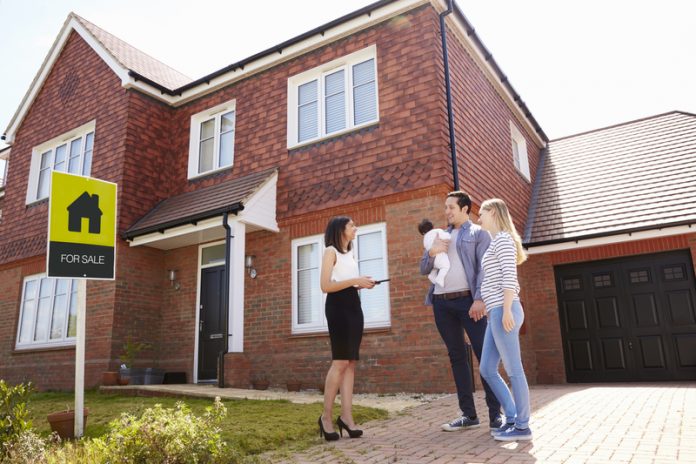 Sellhousefast.uk has sought to find out the current state of the housing market as now is said to be a great time to be first-time buyers in the UK
With various support programmes available from the Government, on top of more affordable mortgage deals and lower deposits, the number of people buying a home for the first time is on the rise.
According to UK Finance, 365,000 buyers bought their first home in 2017 – an increase of 7.4% from 2016 and the highest since the financial crisis on 2007/8. This was most likely assisted by the stamp duty cuts in November budget, which is expected to save four out of five first-time buyers up to £5,000.
As well as this, real estate company Savills found that the 'Help to Buy' scheme helped almost 40,000 first-time buyers across England access home ownership in the year to March 2017; accounting for around one in five new homes purchases by first-time buyers.
How much are homes on average for first-time buyers?
The average first-time buyer will pay £212,079 in the UK, and £200,166 in England and Wales. The North East has the cheapest average price, at just £126, 437 for a first-time home, in front of Wales who pay £139,875.
A first-time property in Yorkshire and Humber is priced closely behind Wales at £139,970, followed by the North West at £149,990.
The average first-time buyer home in the East Midlands costs around £163,005, followed by the West Midlands at £168,627. The South West cost first-time buyers £205,333, followed closely by East Anglia at £207,103 and the South East with a soaring £278,749.
However, perhaps, unsurprisingly, Greater London is the most expensive region to purchase a first-time home, setting you back £422,580 – £296,143 more than the cheapest region.
What do young people think?
Sellhousefast.uk found that from a recent Halifax report, 27% of 18 to 21-year-ols believe they will be homeowners by the time they are 25.
However, according to Savills, over the last 40 years, the average age of first-time buyers across England and Wales has increased from 27 in 1977 to 30 in 2017. In London, the average is 31.
Further to this, a quarter of 15 to 17-year-olds expect to save for 20 years for a deposit for a house, and 23% of 18 to 21-year-old men believe a deposit of between £5,000 and £10,000 would be enough to buy a home, compared to just 5% of women.
According to a Savills report, the average deposit paid for a first home was £1,094 in 1977, £2,200 in 1997 and £25,867 last year – an increase of 2264% from 1977.
One in five 11 to 21-year-olds in London think they can purchase a home from as low as £50,000 to as high as £200,000 and a concerning one in 10 18 to 21-year-ols think stamp duty is money to pay for stamps.
Government Schemes
Robby Du Toit, Managing Director of Sellhousefast.uk, commented: "As the next generation begins to consider flying the nest and become homeowners for the first time, it can feel incredibly daunting. With unrealistic house prices and deposits needed to buy a home in today's market, for many, buying a home and stepping foot on the property ladder feels impossible.
"However, this is where the Government has helped. Schemes such as Help to Buy and changes to stamp duty for first-time buyers is proving to be extremely helpful – even saving anything up to £5,000, which is especially useful when living in London, where first-time buyers can expect to pay over £400,000 for a home."