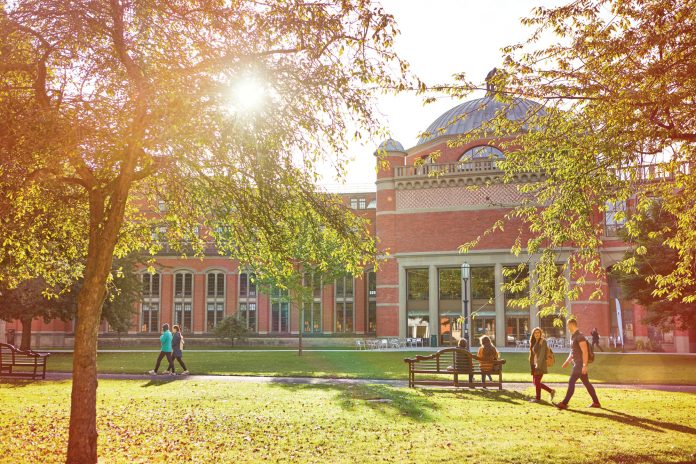 Dr Phillip Whiteman, Lecturer in Public Policy at the University of Birmingham, believes the need for inspiring public-sector leadership has never been greater
Britain's debt will be 19% of its GDP next year, up from 2.5% this year. (1) Anyone leading a public-sector team or organisation knows what that means – tighter budgets and lean times. As a result, while resources get tighter, demand is also likely to increase.
Unemployment, currently at 3.9%, (2) is forecast to rise to 8.3% by the end of the year. (3) The number of people in poverty in working families is at an all-time high. (4) In England alone – before even taking other parts of the UK into consideration – there are over 15 million people on waiting lists for follow-up healthcare appointments. (5)
These are tough times for hard-stretched and hard-working public-sector workers. To meet these challenges, whether it is delivering budget cuts, coping with COVID-19 or bringing together polarised communities, exceptional leadership is required. Leaders must find innovative approaches to problem-solving and be able to inspire teams already under severe pressure to do even more for service users. At the same time, public-sector organisations are faced with the challenge of bridging divides and addressing urgent demands for social justice.
So how should public-sector leaders respond to these challenges?
It's easy to talk about inspiring leadership – but difficult to know what that looks like in any given context. If we simply tell people to be more inspiring, in the worst-case scenario we end up with already over-burdened managers doing a poor impression of Robin Williams in Dead Poets Society. This does not help anyone.
What's required, is a method: a data-based approach that gives practitioners a grounded, verifiable and practical framework upon which to develop leadership strategies that meet both their organisations and users' needs. Happily, such methodologies do exist. They are some of the things we teach as part of the University of Birmingham's Online Master of Public Administration.
The first step towards developing a leadership strategy for 2021 and beyond, is to identify the nature of the challenges the organisation or team face. The best way to start with this task, is to gather a broad range of data, in a way that combines the insights of staff and users with high-quality quantitative inputs.
As part of such an information gathering exercise, public-sector organisations can:
Draw on service users, and external data sets to scope the expected extent of need in the period covered by the planning exercise.
Identify forces that demand strategic change, ranging from macro-economic conditions to changing user needs.
Map the stakeholder groups – internal and external – whose participation is important in achieving your organisation's strategic goals.
It is difficult to overstate the importance of combining both data-driven and human insights in these exercises. Sometimes – particularly in large, organisation-wide evaluations employing external consultants – the temptation is to fall back on quantitative data – particularly given the contemporary buzz around artificial intelligence and data science.
These methods are useful and, in many cases, should be a central plank of formulating any strategic-management plan – but gathering human insights from staff and service users, even in relatively small sample sizes, can also be invaluable. Not only does it often yield surprising insights; it also makes both groups feel involved and gives them a stake in the success of the process.
As part of this process, it is extremely effective to formulate, test and refine models of partnership and collaborative working that bring different groups together to work on common and complementary goals. You can refine and optimise these approaches as you work, drawing on qualitative and quantitative measures of success to judge performance against pre-set goals.
This then feeds into a continuous-improvement model which considers not just the aims of the organisation or the project – though naturally these are the key metrics – but also the effectiveness of each stakeholder or group's collaboration with other parties within the process. The aim is to maximise the benefits to and the outputs from each group and from the project or process, allowing the organisation to meet service-user needs in a way that is as effective and sustainable as possible.
Request more information about the University of Birmingham's Online Master of Public Administration at landing.birmingham.ac.uk/openaccessgov
The next student intake: March 2021
Short courses in public administration
Not looking for a full masters? Study the core practices, principles, and strategies of public services by joining a flexible 8-week course and receive an official University of Birmingham Postgraduate Micro credential certificate worth 10 master's credits.
The next student intake: January 2021
References
PHILIPS, D. (2020) Scotland's implicit budget deficit could be around 26-2% of GDP in 2020-21. Institute for Fiscal Studies [online] Available at: <https://www.ifs.org.uk/publications/14982> [Accessed 28.08.2020]
LEAKER, D. (2020) Labour market overview, UK: August 2020.
Office for National Statistics [online] Available at: <https://www.ons.gov.uk/employmentandlabourmarket/peopleinwork/employmentandemployeetypes/bulletins/uklabourmarket/august2020> [Accessed 28.08.2020]
UNKNOWN (2020) Forecasts for the UK economy: August 2020. Gov.uk [online] Available at: <https://www.gov.uk/government/statistics/forecasts-for-the-uk-economy-august-2020> [Accessed 28.08.2020]
INMAN, P. (2020) Number of people in poverty in working families hits record high. The Guardian Newspaper [online] Available at: <https://www.theguardian.com/business/2020/feb/07/uk-live-poverty-charity-joseph-rowntree-foundation> [Accessed 28.08.2020]
LAY, K. (2020) Coronavirus: NHS data shows 15m on 'hidden waiting list'. The Times Newspaper [online] Available at: <https://www.thetimes.co.uk/edition/news/coronavirus-nhs-data-shows-15m-on-hidden-waiting-list-w250vxvz6> [Accessed 28.08.2020]
Please note: This is a commercial profile
Editor's Recommended Articles