Looking at large energy consumers, Martin Kenzie, Sales Manager at 2G Energy Ltd, analyses how to save energy costs when transitioning to a net zero world
Large energy consumers face many interlinking and contradictory challenges, how do they on save energy costs, and keep their company growing profitably whilst simultaneously meeting high energy production demands, alongside the pressure of reaching net zero targets? The answer lies within the equipment that many energy consumers already have in place.
Solar, wind turbines, ground and air source heat pumps, biomass, and energy from waste can provide acceptable savings in energy costs, however, combined heat and power (CHP) has the shortest return on investment (typically between 2-4 years), easiest facility installation and endurance of equipment (15-20 years). The economics of self-generation has always been the major factor in the procurement decision.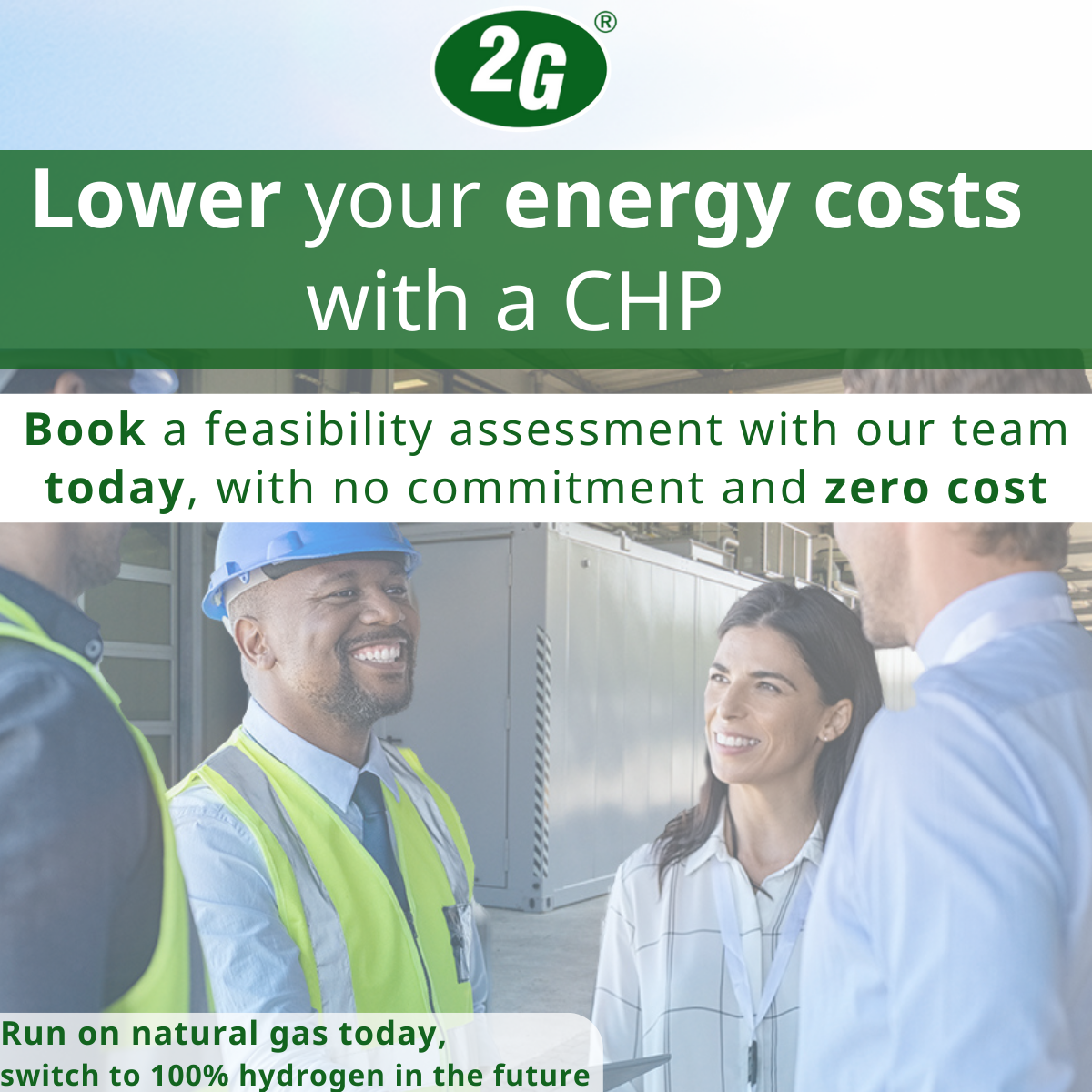 Self-generation and fuel costs
In the recent volatility of rising energy costs, it has often been questioned if self-generation is still providing financial savings with the dramatic rise in gas prices. From the outset, the extra fuel costs from running a CHP might undermine the major financial savings, but analysis has shown that because of the reciprocal rise in electricity prices the savings have improved.
Many energy users are already utilising CHP plants to supply large proportions of electricity and heat whilst providing considerable financial savings, however, how do you ensure your organisation is set up for a net zero world? It's simple, changing the gas input to green hydrogen.
It is widely known and understood that the development of hydrogen as a fuel source provides one of the most viable pathways to a net-zero world. The hydrogen economy will require hydrogen to be phased in while natural gas is phased out.
Decarbonising gas infrastructure
The Energy Networks Association (ENA) announced that the UK's gas grid would be ready for a 20% hydrogen blend from as early as next year to decarbonise the gas infrastructure. All five gas grid companies are on track to complete the necessary pipe upgrades to deliver a 20% hydrogen blend across the country by 2023.
A significant trend in decarbonisation is electrification, however, even with massive reinforcement of the electricity grid, it would not be able to cope with the substantial additional energy supplied already by gas, in addition to the intermittent nature of most renewables, and the energy density constraints of battery storage it means that electrification alone cannot be a solution.
2G Energy has been installing and operating 100% hydrogen CHPs worldwide since 2012, providing large proportions of an organisation's electricity and heat while helping them reach their net-zero goals. Running with hydrogen above 40% simply requires the gas to be injected into the cylinder rather than going through a conventional gas mixer, which meant we could use our standard engines just with a slight hardware addition.
The hardware upgrade for hydrogen operation can be completed on all new 2G engines, even to a huge portion of the ones already installed on sites. For existing 2G CHPs, these systems are already in place, so there is no need to have a new system designed and installed to use this zero-carbon energy. With no major infrastructure changes, an organisation will not have to make fundamental changes to the operation of its assets.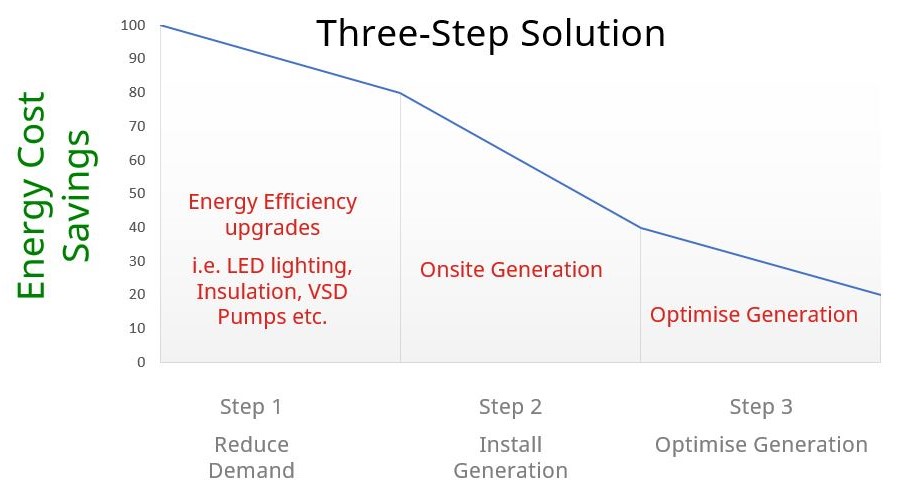 Transitioning to 100% hydrogen
Even though there are already 2G CHPs operating on 100% hydrogen worldwide, there is no need to go entirely 100% hydrogen straight away. 2G standard engines can take any blends of hydrogen up to 40% before an engine modification is required. As the gas grid introduces higher percentages of hydrogen, the engine will not be impacted; simply, the energy supplied will have a lower carbon footprint. Once the gas grid is higher than 40% hydrogen, then the engine can be simply modified.
The answer to this energy conundrum should be viewed with a longer-term strategy in mind, a 2G CHP can be installed to run on natural gas immediately to set aside some of the financial savings. It is an investment that repays quickly, sets you up for the zero-carbon journey, and ensures that your CHP is considered a future-proof, carbon-free infrastructure investment.
2G Energy AG is one of the leading international manufacturers of combined heat and power plants (CHP) for the decentralised generation and supply of electricity and heat. Our product range includes CHP systems with an electrical output between 20kW and 2,500kW for operation with natural gas, biogas, other lean gases, biomethane, and hydrogen.
Please Note: This is a Commercial Profile

This work is licensed under a
Creative Commons Attribution-NonCommercial-NoDerivatives 4.0 International License
.