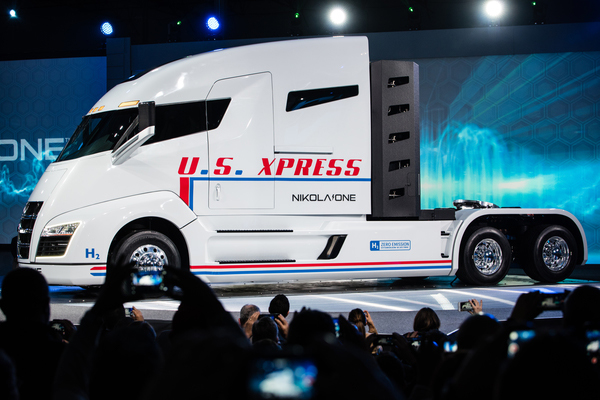 The need for large scale projects to accelerate the transition from fossil to zero emission for heavy duty vehicles is put under the spotlight in this fascinating profile by Vegard Frihammer the visionary leader of Greenstat, a Norwegian company focusing on Green Hydrogen
Vegard Frihammer has extensive experience in the renewable sector and in particular when it comes to hydrogen. As a former head of renewable energy at the Norwegian research institute CMR and chairman of the board for the Norwegian Hydrogen Association (NHF), he is part of a large network of seasoned professionals. In addition, he has a background in the oil & gas and the maritime industries, so he has a broad knowledge of what is needed for the fundamental transformation from fossil to renewable energy.
In 2015, he founded and became the manager of Greenstat, a company with an aim to become a leading energy company in Norway and abroad, with a specialised focus on hydrogen and local energy solutions.
Inspired by Nikola Motor Norway – the ambition for 1000 hydrogen trucks by 2023
Can Nikola Motor with its hydrogen trucks start a revolution in the same way that Tesla has disrupted the EV market? By the interest growing in Norway and other countries, it looks like this is the case, especially since other manufacturers like Toyota also are presenting new concepts for hydrogen trucks. It also appears that battery electric solutions are failing when it comes to long-haul transport due to the weight of the batteries. A truck with less room for goods is not a good solution for the freight companies.
Hydrogen, a necessary part of the zero-emission puzzle
Hydrogen has some fantastic characteristics as a zero-emission energy carrier. It has a very high energy to weight density and only emits water. It can be produced anywhere from renewable energy and will work very well as a range extender in existing electrical drive lines. Hydrogen will, in combination with batteries and a share of sustainable biofuel, play an important role in the transition to a 100% zero-emission transport.
The ever-present "battery vs. hydrogen discussion" finally seems to be losing momentum, as politicians and others prefer to focus on the "fossil vs zero-emission discussion" which is far more important and productive. In Norway, there are 80,000 trucks that must be replaced by zero-emission vehicles, something that cannot be achieved by battery and/or biofuel alone. The need for hydrogen solutions as a part of the solution seems both necessary and beneficial.
Until now, there have not been any realistic alternatives for heavy-duty vehicles, but that is all about to change with the introduction of hydrogen trucks.
Trevor Milton's visit to Norway changed the opinions of many
At the Zero conference in 2017, the CEO of Nikola Motor, Trevor Milton, was one of the main attractions presenting their new hydrogen truck, Nikola One. The truck is not sold to the customers but is leased, meaning that Nikola will also develop the overall infrastructure for hydrogen. The hydrogen will be produced from renewable energy, making it a zero-emission value chain. For the company to succeed, it must go big and many thousand more trucks are needed to make the investments beneficial compared to other solutions. This message was well received among politicians and other participants at the conference and was also backed by a study performed by the environmental organisation Zero, in cooperation with energy consulting company, Greensight, during summer 2017.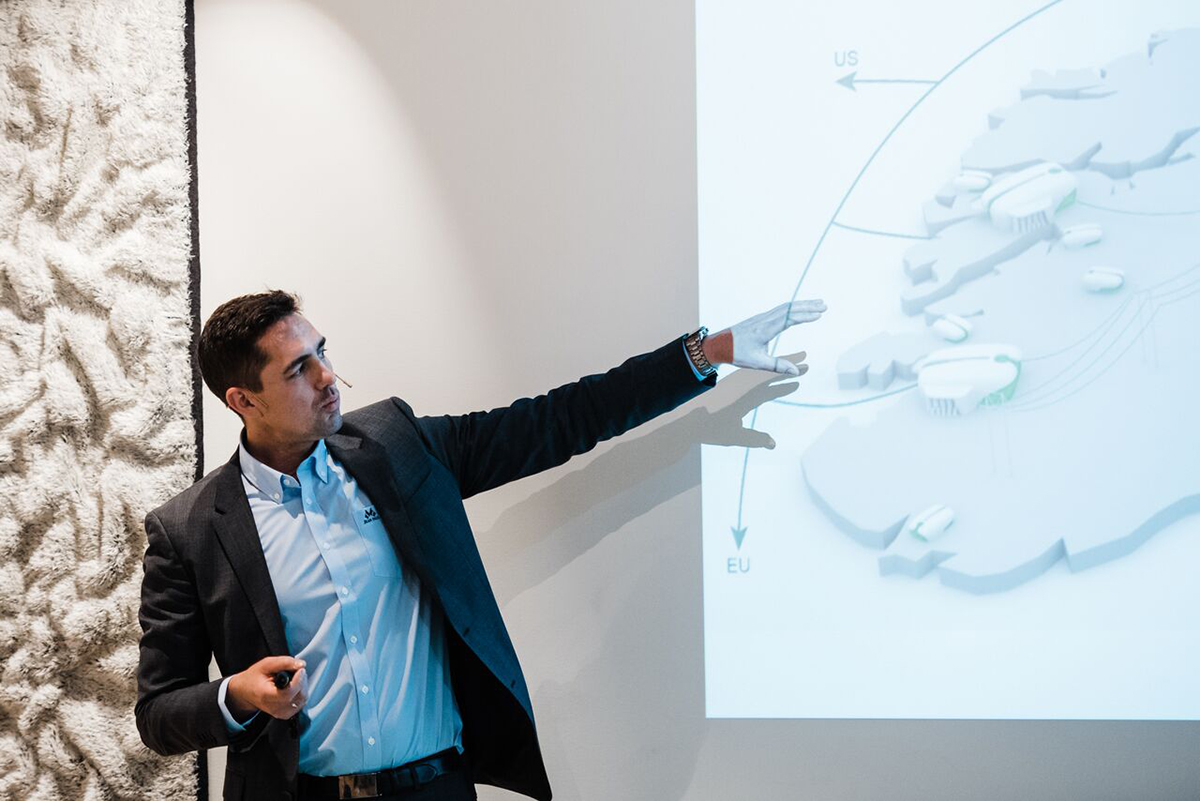 A "1000 hydrogen trucks" plan presented in August 2018
During Arendalsuka, an annual event for the political elite in Norway, in August 2018 the Norwegian Hydrogen Association, together with Greensight launched a document showing how 1000 hydrogen trucks in Norway would affect the price of the vehicles and the sales price of hydrogen. The document shows that hydrogen trucks in these volumes can be competitive with existing solutions and then becomes a realistic alternative to diesel.
Pilot projects
ASKO, a grocery wholesaler in Norway is developing a project where they will test two hydrogen trucks based on a Scania chassis. They have already built the refuelling station which is fully operational and will soon put the two trucks into operation.
Several Norwegian companies have also reserved Nikola trucks that are expected to be delivered around 2020. One of these companies is Tine, a dairy company, in need of these trucks that can operate a route travelling 800 km along the west coast of Norway. Two Nikola trucks is planned to go in operation as soon as the vehicles are ready for delivery.
Switzerland, France and U.S. are already doing the same
The "1000 trucks" idea is not novel to Norway, it is basically a copy and paste model from elsewhere. In Switzerland, an initiative coordinated by truck owners and gas stations will result in 1000 hydrogen trucks by 2023 and in France, a similar initiative will result in the same number of trucks within 2028. With Anheuser-Busch record-breaking order of 800 Nikola trucks earlier this year, it is evident that also companies in the U.S. are ready to order hydrogen trucks as soon as they are available for the market.
Going big gives many advantages
A total order of 1000 trucks on hydrogen in Norway with delivery within 2023 will:
Together with similar initiatives in Switzerland, there will be enough to reduce the price of the vehicles substantially.
Establish a large enough hydrogen market to make the hydrogen price competitive with diesel fuel.
Develop a nationwide infrastructure financially sustainable, even without governmental support.
Provide a secure market base for longer transport routes (over 400 km), so that corridor stations can be established.
Trigger the use of hydrogen within other sectors: bus, passenger cars and possible coordination against marine projects at major production and/or bunkering locations.
Create green jobs through projects related to zero-emission trucks and infrastructure.
Provide Norwegian industry players with a competitive edge for the development and export of new solutions.
Please note: this is a commercial profile
Vegard Frihammer
Green Executive Officer/Founder
Greenstat
Tel: +47 92 826 952
Greenstat – advancing green projects

Greenstat aims to develop green and profitable projects, in addition to carrying out investments contributing to a rapid transition to the zero-emission society.
Editor's Recommended Articles