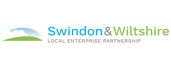 Innovation is at the heart of Swindon and Wiltshire, home to organisations around automotive R&D, life sciences and digital technologies
Swindon and Wiltshire, home to the likes of household names such as Honda and Dyson and to world leading expertise in specialist life sciences, including at Porton Down where global experts provided their expertise following the major incidents in Salisbury and Amesbury in Spring 2018.
Our region offers inward investors world class R&D assets and an experienced workforce, including access to 12 universities within 1 hour and a free Higher Futures skills service that provides employers with tailored talent development solutions delivered by Universities nationwide. Future developments to keep pace with economic growth include a £17 million bid for an Institute of Technology being considered by the UK Government and an ambition for a multi-campus business led university.
Automotive R&D
Swindon and Wiltshire has a rich heritage and a growing cluster of automotive technology. The region is home to Honda UK and BMW Pressings plant which will produce parts for the new electric Mini, and is set to be a world player in electric vehicle technology. Dyson is investing over £2bn in the development of an electric vehicle fleet and its global R&D centre will be located on a redeveloped airfield along with new test track facilities.
As well as supporting Honda, BMW and Dyson; companies in the area also have easy access to other OEMs such as Jaguar Land Rover, Ford and Vauxhall. Nearby Centres of Excellence include the National Composites Centre near Bristol and Universities with a strong automotive engineering pedigree such as Oxford.
Life Sciences
The area hosts DSTL, the Government's Defence Science & Technology Laboratory. Working with over 60 Universities and leading edge companies from around the world, this globally significant research campus employs over 2,000 people and offers companies the chance to collaborate with experts in a range of subjects and utilise laboratory space and other specialist facilities. New office and Laboratory space were officially opened at Porton Science Park in Autumn 2018 and further phases are planned.
Category 4 laboratories are available to hire, along with a vast array of specialist equipment, plus access to specialist personnel and the opportunity to collaborate with companies 'behind the wire' and Universities worldwide. Areas of expertise include immunology and vaccine development. There is also a very close link with the military and areas such as
Digital Technologies & Cyber Security
Wiltshire is home to the Ministry of Defence's Global Cyber Operations Centre, whilst the wider region includes GCHQ. There is a high incidence of experienced and specialised SMEs who supply their services into defence-related cyber teams.
Neighbouring universities provide access to 14% of the UK's mathematics students and 11% of computing students. Specific cyber courses are available at nearby Universities in Bath, Bristol, Warwick and Cardiff.
Companies move to the area to access the Government's open data platforms that are hosted at the Ark Data Centre in Corsham. They can take advantage of a secure environment to access large data sets that can be developed for commercial purposes. 75% of the area is classed as an Area of Outstanding Natural Beauty and electrification of the main rail line means that central London can be reached in under and hour.
For more information, visit: