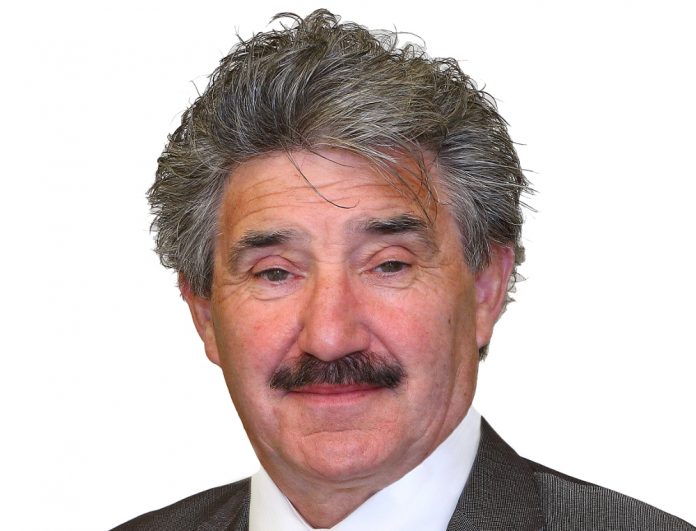 Ireland's Horizon 2020 performance target is on track, and the country's commitment to the EU is strong, Innovation Minister John Halligan tells OAG
Ireland has been investing assiduously in its national research and innovation capacity for almost two decades. As a consequence of this sustained investment, Ireland is now hosting a vibrant research ecosystem that spans higher education, public research institutes and industry. The success of this strategy is reflected in Ireland's continual rise through the global scientific rankings to a position of 10th for overall quality of scientific research, based on citations per paper published. International research collaboration and, in particular, participation in the EU Framework Programmes for Research and Innovation (Horizon 2020) and its predecessors, has made an important contribution to our success.
In order to demonstrate Ireland's commitment to the EU framework programme, and to make the most of the opportunities available, in 2013 the government adopted a national strategy for participation in Horizon 2020. The strategy incorporates a target of securing €1.25 billion in competitive EU funding over the lifetime of the programme. This is an ambitious target as it will involve a doubling of Ireland's performance relative to the previous framework programme, FP7.
Ireland is a Horizon 2020 top performer
The most recent data reveal that Ireland won €336.6 m in EU funding from Horizon 2020 between 2014 and September 2016. Higher Education Institutes accounted for 59% of the total and companies 31%. These results indicate that Ireland is on track to achieve its national target, based on the proportion of the overall Horizon 2020 budget committed to date.
Irish SMEs play a vital role in the growth of the Irish economy: They employ almost 70% of those engaged in business. Irish SMEs have enjoyed particular success in Horizon 2020 and have received over two-thirds of the funding that went to companies. Irish SMEs achieved the highest success rate in the SME Instrument in Horizon 2020 at 16%, compared to the EU average of 6%. See below for examples of SME success stories.
SME success stories in Horizon 2020
Eirecomposites has secured funding from the "Fast Track to Innovation" call for their POWDERBLADE project. POWDERBLADE aims to gain rapid market acceptance and take-up of an innovative materials technology involving carbon/glass fibres in powder epoxy for the production of larger wind-turbine blades (60+ metres), as in the FloTEC project, for example.
SirusXT has secured €3m from the SME Instrument to bring their highly innovative soft X-ray tomography technology to market. This technology has applications in disease research and drug discovery and could reduce the cost of the microscope assembly by a factor of over 200.
Fleming Medical, the Tyndall National Institute and the Holst Centre/TNO (Eindhoven) are collaborating in the Ecsel InForMed project to commercialise a smart dressing for wounds. The smart dressing, called 'DermaTrax', contains sensors that monitor conditions in a patient's wound, including its temperature, moisture and pH.
The importance of participation in Horizon 2020 extends far beyond the monetary rewards, particularly for a small, island nation. Horizon 2020 provides a mechanism for researchers and companies in Ireland to network and collaborate with the best researchers and leading companies across Europe.
Important bilateral ties with the UK
Ireland and the UK also have strong bilateral research links and the government is keen to see a continuation of this relationship after the UK's departure from the EU. In recent years, Irish research funding agencies, Science Foundation Ireland and the Health Research Board, have put in place a series of bilateral partnership agreements with leading UK research funders: The Biotechnology and Biological Sciences Research Council, the Royal Society and the Wellcome Trust.
These arrangements are independent of the EU and will help ensure future research ties between the two neighbours.
Participation in Horizon 2020 has increased the internationalisation of Ireland's research and helped ensure that it is of world-class standard. These benefits have carried over to the enterprise sector where they drive the creation of high-quality, sustainable employment. For these reasons and many others, Ireland remains steadfast in its commitment to the EU.
John Halligan T.D.
Minister of State with Responsibility for Training, Skills and Innovation for Ireland