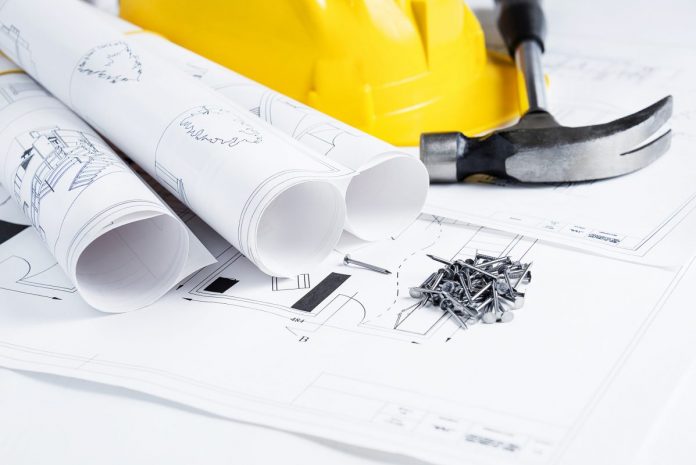 A multi-million-pound project to deliver 27 new affordable homes in Kendal is nearing completion
The lack of affordable homes is a growing issue. With many young people giving up on property ownership altogether the pressure is on the rental market to deliver quality homes for affordable prices.
In areas that are viewed as highly desirable, prices have rocketed. Ensuring local communities are able to stay within their area is vital, and affordable housing schemes are more important than ever.
In Kendal, an area that is highly sought after, new development is nearing completion. The scheme, which is being delivered by Two Castles Housing Association and Esh Property Services as part of the Hadrian Development Solutions Partnership, will see 27 new affordable homes provided for people with a connection to Kendal or the surrounding area.
The properties, which will available for rent through the Cumbria Choice letting schemes, was partly funded by the Homes and Communities Agency (HCA) with support from South Lakeland District Council.
The development will consist of 14 two-bedroom houses and one two-bedroom bungalow. There will also be 10 three-bedroom, and two four-bedroom homes available to rent.
The £3.8m scheme was built using materials in keeping with the local area. Each home will be constructed to Code for Sustainable Homes Level 3 Standards. There will also be a number of energy-efficient features to keep bills affordable.
Property Services Director at Two Castles Housing Association Rob Brittain said: "There is currently a real demand for quality affordable homes in areas serving rural communities across Cumbria.
"That is why we're delighted that work is nearing completion on Windermere Road.
"The development is sympathetic to the vernacular of the surrounding area, with each new home constructed using traditional building methods and materials.
"A number of special environmental features such as a bat roosting habitat have also been created on-site to help protect local wildlife.
"Working with Esh Group as part of the innovative Hadrian Development Solutions Partnership is helping Two Castles to deliver more affordable homes in rural communities across the North West.
"This scheme has developed a range of new homes that are relevant to the needs of local individuals and their families in vital need of quality housing in the area."
Simon Phillips, Regional Managing Director, Esh Border Construction, which is part of Esh Group, said: "These are excellent new homes at Windermere Road. They are in a beautiful location sited on a slope with a 'staggered' layout either side of the new road which we have constructed.
"The homes, with their slate tiled roofs and roughcast finish, blend in really well with the countryside.
"It's a great development which will provide much needed affordable housing in a lovely part of the world."
Building affordable homes for local people remains a priority throughout the UK, in particular in areas where house prices have increased dramatically.
Councillor Peter Thornton, Leader of South Lakeland District Council, said: "Building more homes for people to rent is a top priority for South Lakeland District Council. This development will provide 27 much needed new homes in Kendal.
"The high-quality build coupled with energy-efficient features creates modern houses that will help future tenants keep their fuel bills to a minimum.
"This is a great example of partnership working which will provide new housing for our communities in South Lakeland."
Executive Director for the HCA Deborah McLaughlin also commented. She said: "This is a great opportunity to build affordable new homes in this area.
"This shows the benefits of our investment and partnership working in terms of the homes and opportunities that are being created here. I look forward to seeing the development continuing to succeed."
While some will argue it does not go far enough to address the affordable housing issue, it is, at least, a step in the right direction.