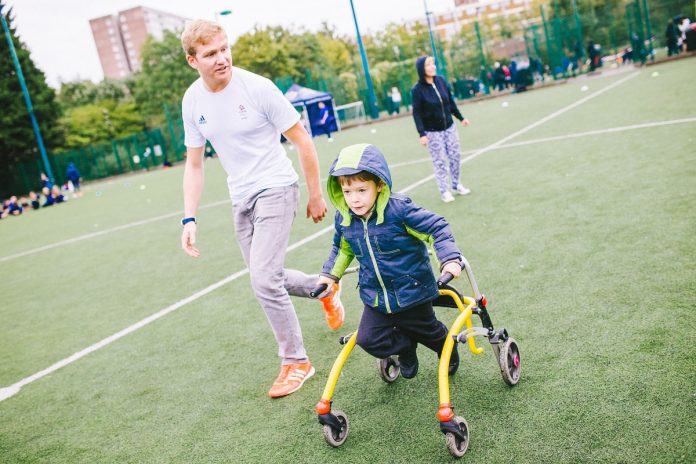 Cheryl Hersey of Action PR highlights how the role of leisure centres are changing to become key community hubs which deliver a range of services
Fitness has become significantly more sophisticated in recent years, with the operator forming a better understanding of their customer. Customers have greater access to information about fitness, and opportunities to be active in so many ways. With it, the leisure centre itself has also changed, and leisure operators are aspiring to create community hubs, from which they can deliver a wider range of services beyond the traditional; gym, studio and swimming. Whilst physical space inside the centre may be fixed, operators are recognising the opportunity to offer leisure services which extend beyond the 4 walls of the gym.
"Offering activities which extend beyond the physical leisure centre is essential in targeting hard to reach groups who don't want to use the gym," says Duncan Jefford, Regional Director for Everyone Active. "Entry-level activities such as walking groups help to break down barriers to exercise." According to Jefford, bringing people into the building and making them feel comfortable is the first step to getting them to embrace a more active lifestyle. "They will often have misconceptions of what a leisure centre is like and once they arrive they are pleasantly surprised," he explains.
Everyone Active has 30 community development managers with a remit to facilitate more community engagement. They run regular outreach sessions, often for free, where they take fitness to different corners of the community. "Outreach activity is our bread and butter when it comes to engaging the local community," says Jefford. "This approach helps members of the community start to feel positive about exercise, and connect with our brand."
Working as a strategic leisure development partner to dozens of local authorities nationwide, the Pulse Group are instrumental in getting councils to look at opportunities beyond the walls of the facility.
"Community engagement is always high on the agenda for local authorities," says Chris Johnson, Managing Director of the Pulse Group. "They want to appeal to users from 0-99. We know that an 85-year-old is unlikely to become a regular gym visitor but they might be attracted to a walking group or tea dance in a community space. Offering additional activities for traditionally hard to reach groups allows local authorities to apply for government funding to cover staffing costs which is win win."
External activity is not just for low intensity or entry level options. Following a partnership with British Triathlon in 2010, Everyone Active started to offer outdoor cycling and running training. "We recognised a shift in consumer desire to exercise outdoors and knew we needed to start thinking about how we catered for this, so as not to lose members," explains Jefford. "The London 2012 Olympics did a huge amount to invigorate consumer interest in sport, particularly cycling and – with the success of the Brownlee brothers – triathlon. We have noticed that consumers want to challenge themselves more, so it's vital we give them opportunities which extend beyond what we can offer in-centre."
When involved in the build for a new centre, Everyone Active look for opportunities to build more facilities outside, to meet the demand for outdoor training. "This also allows us to create a value-added offering which sets us apart from the competition," says Jefford. "At Hart Leisure Centre in Fleet, we added 4G football pitches, hockey pitches and a gym trail which has meant we can launch walking and running groups. It makes commercial sense; a 4G pitch with floodlights can generate an income of 100k per year, while a gym trail costs virtually nothing to build yet brings a huge amount of added value," he adds.
Pulse take a similar approach. "Before advising on facility mix we carry out full latent demand and demographic studies," says Johnson. "We encourage councils to look strategically at the demographic of the community and the location of the facilities within that community. Not everyone can travel 4 miles to get to the leisure centre so we encourage clients to look actively at other locations where they can develop outreach activities. We get them to consider public parks, community centres and even schools. At Waterlane Leisure Centre in Lowestoft, we identified a disused building on the side of a football pitch, several miles from the main centre, which has now been transformed into brand new changing and showering facilities to create a complete football offering. It's smart to extend the leisure brand, building an offering and brand presence which spans the whole community."
According to Jefford, this is very much an area in which the public sector operator has an advantage over the private operator. "We can tap into the local authority connections with schools, health authorities, local charities, sports clubs and County Sports Partnerships," he explains.
Pulse recommend local authorities link more closely with public health organisations. "Leisure operators have a huge skilled staffing resource who can get out into the community and support GPs and health workers," says Johnson. "One of our clients, for example, sends their PTs to run sessions in care homes and organises care home visits to the centre to ensure they truly are taking the activity to all corners of the community," he adds.
For Jefford, the public sector leisure operator is perfectly placed to continue to build on their outdoor offering. "We have staff and the facilities – from pools to cafes – to offer activities which go above and beyond the norm."
Everyone Active Chichester Contract
Everyone Active operates 3 leisure centres on behalf of Chichester District Council. So far in 2017, they have run 10 activity programmes off-site with the aim of engaging more of the community in physical activity. The centres have an excellent relationship with the local authority's community and health teams, as well as local schools, colleges, universities and GP surgeries. This allows them to truly cater to all segments of the community.
A weekly free walking programme led by a member of the Active for Health team is providing an excellent route into exercise for traditionally inactive groups, while activity scheme 'First Steps to Fitness' – a free 12-week activity programme designed to fit individual needs – is in its third successful year. Gym teams from the centres visit various locations as an outreach activity engaging as many of the local community as possible.
Creating opportunities to get involved with sporting activities is also high on agenda and Everyone Active are facilitators of everything from a mini Olympics for school children to organising the Chichester Triathlon for almost 900 participants. Earlier this year the operator delivered #ThisGirlCan activity at the University of Chichester and Midhurst Rother Colleges to get females 13-21 training towards taking part in a fun triathlon. They also run ongoing free sports sessions for 12-17-year-olds in family neighbourhood areas in the Chichester District.
The working population of Chichester are also catered for, with Everyone Active working in partnership with local businesses to train up 'running leaders' who will engage their colleagues in lunchtime sessions.
Cheryl Hersey
Action PR
cheryl@actionpr.co.uk