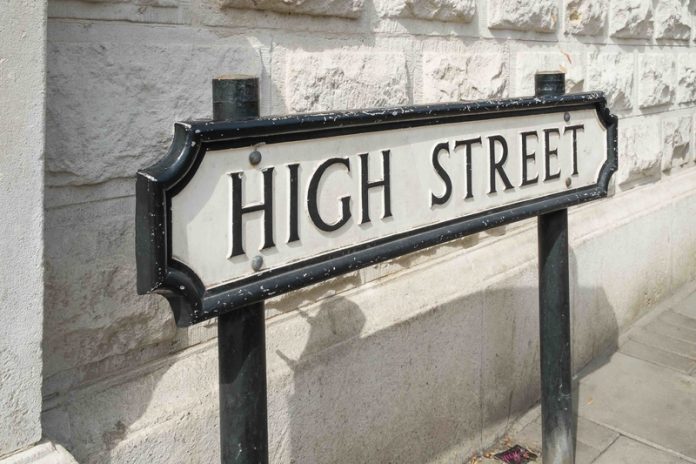 Nigel Wilcock, Executive Director of the Institute of Economic Development (IED), shares his opinions on the declining high street and ponders if this is a final nail in the coffin of local government services
The general public have not yet caught up with the fact no-one knows how local government will be funded beyond 2020 – or that the seemingly unrelated crisis on the high street, with large chains collapsing all around us, is increasingly a contributor to this issue.
The basic problem is that councils were supposed to be self-financed by 2020 through the retention of business rates and with a formula to redistribute from those areas with a large amount of related revenue to those with less.
The Local Government Finance Bill to enable this to happen was omitted from the most recent Queen's Speech after being dropped from the government's agenda due to the quickly-called 2017 General Election – and now there is no plan.
The Local Government Information Unit has noted that 80% of councils fear for their financial sustainability and there is concern that the cash-ravaged Northamptonshire County Council is the tip of the iceberg for local authorities.
The uncomfortable truth that needs to be heard is that every pound lost on business rates is now a pound lost to essential local government services. Retail is a huge contributor to business rates and critically important to the remaining sources of local government funding.
Every time there is another large-scale retail closure, such as the recent House of Fraiser announcements in Edinburgh, Hull and Swindon, there is a growing clamour for rates to be reduced to shore up the distressed retail sector. Throw in the usual demands for the free parking in council-owned car parks to support town centres and local government faces a perfect storm.
For millions of UK residents, it is unclear how adults and children's social services will be run in the future, how local roads will be maintained and whether any libraries and leisure centres will remain open – not to mention how local government workers will be paid their pensions.
The Local Government Finance Bill was supposed to deal with this uncertainty. Now we are looking at a worst-case scenario where the central government funding mechanism finishes in 2020 but without a plan to pick up the pieces.
Overall, there is a need for a greater spotlight on local government finance. The 'Future of Local Government Funding' may be on the agenda at a Local Government Strategy Forum in Cheshire in the Autumn of last year, but we need a public debate – a debate which would be better served if the information was clearer on exactly what services now need to be funded by local taxation.
There is a case to be made for linking this to the new UK Shared Prosperity Fund (UKSPF) – although the title may seem like 'schadenfreude' to some local authorities. The government is currently consulting on the creation of a system to replace the European programmes that fund local services and regeneration programmes which come to an end in 2020 (or presumably in 2019 if there is a 'no deal' Brexit). The redistributive mechanism for business rates seems to be closely related to the required allocation of funds to underperforming regions within UKSPF.
From the IED's perspective, it seems that if statutory activities are forced on local authorities there should either be some central funding – or that local authorities are given more freedom over the tax revenues they can generate. We urge a clear statement for local government funding post-2020 and suggest that the formula for redistributing business rates is pegged to the same distributive formula as the UKSPF.
Finally, it should not go unnoticed that those local authorities which have been the most successful in their economic development approaches are now in the best position to survive.
Nigel Wilcock 
Executive Director
Institute of Economic Development
Tel: +44 (0)1925 730 484
Editor's Recommended Articles