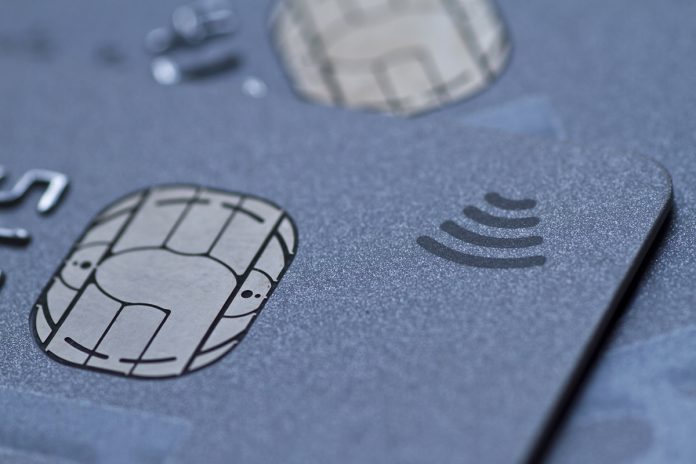 Contactless payment is benefiting Canadian transport systems, explains Louis-Martin Fournier, Product Manager at the Desjardins Group
More and more Canadians are using their credit cards instead of fumbling with cash. With all the new contactless payment technology available these days, it's easy to see why!
The shift away from cash has become even more pronounced in recent years, with a growing number of retailers offering contactless payment options, making it easier to pay by card, even for small amounts. Mobile wallets and apps have also contributed to fewer cash payments.
How is all this affecting transit companies? Today's commuters want more flexible fare payment options. Occasional commuters don't always have exact change or the time to purchase their fares in advance, so it's harder for them to take public transit. The gap between traditional payment methods and consumer habits is getting wider every year.
Commuters, who often use more than one transit system to get to their destination, are frustrated with having to pay separate fares for each system. The new onboard payment solution makes it easier to pay fares – commuters are much happier and public transit is more accessible.
Desjardins and the Société de transport de Laval launch a pilot project
Desjardins has teamed up with the Société de transport de Laval (STL) and PIN Payment Solutions Inc., a company specialising in payment solutions in many different industries, to develop an innovative solution that will allow transit companies to offer contactless payment, enabling increased ridership.
A pilot project to test contactless payment was rolled out in April 2017 on several major STL bus routes. The preliminary results are even better than we had expected, and the new payment option has been a big hit with commuters.
The proposed Monetico payment solution uses a contactless terminal that allows commuters to pay a single fare with their credit card or mobile phone when they get on the bus.
Transit companies around the world are looking to modernize and expand their fare collection systems to include alternative payment methods. The new payment solution being used in Laval buses is the first of its kind in North America, using EMV contactless technology.
The solution is designed to grow over time so that commuters can also purchase monthly passes, books of tickets and transfers for other transit systems.
"We are happy to be partnering with the STL to provide its clients with a payment experience that meets modern expectations and that contributes to broadening the payment offer for the public transportation industry," says André Chatelain, Executive Vice-President, Personal Services, Payments and Desjardins Group Marketing. "As one of the global leaders in payment systems, Desjardins is expecting this innovation, a first in Canada, to mark a major milestone in the integration of contactless payment into the various modes of transportation in this country."
Desjardins has been meeting with transit industry stakeholders (private companies and transit authorities) since 2015 to promote its vision of onboard fare payment and the use of contactless payment terminals.
We're always looking for ways to make paying fares easier, and this includes our Monetico payment solutions. Our goal is to make it more convenient for commuters to take public transit by giving them more fare payment options.
Towards a simple, safe and fast solution
What we're working towards is a "tap and go" payment system that allows commuters to take public transit whenever they'd like. Commuters are going to be able to just hop on the bus, thanks to a fare payment tool that lets them use their credit card to pay their fare.
As part of this evolving solution, Desjardins wants to:
Include contactless debit cards as a payment option;
Offer alternative payment methods for single fares and books of tickets;
Round out the monthly pass offer by allowing commuters to use their credit card to take public transit;
Link the different transit systems through intersystem transfers;
Team up with partners, such as museums and tourist attractions, to offer package deals
Benefits for commuters
Easy "tap and go" payment system;
Simple way to pay all the different transit fares;
Similar to payment terminals used by retailers;
No need to worry about having exact change;
Ability to take the bus whenever you want;
Fare payment by credit card or mobile phone.
Benefits for transit companies
Easier for occasional commuters to take public transit;
Faster "tap and go" fare payment;
Better experience for commuters thanks to flexible payment options;
Lower operating costs associated with fare payment.
Desjardins Group is the leading cooperative financial group in Canada and the sixth largest cooperative financial group in the world, with assets of $272 billion. To meet the diverse needs of its members and clients, Desjardins offers a full range of products and services to individuals and businesses through its extensive distribution network, online platforms and subsidiaries across Canada. Counted among the world's strongest banks according to The Banker magazine, Desjardins has some of the highest capital ratios and credit ratings in the industry.
Monetico is the result of a commitment by Desjardins Group in Canada and Crédit Mutuel in France, with shared cooperative and mutualist values. Their goal is to create a range of payment solutions geared to both local entrepreneurs and large-scale, international businesses.
Louis-Martin Fournier
Product manager
Desjardins Group
Tel: +1 514 397 4789
louis-martin.fournier@desjardins.com
www.twitter.com/desjardinsgroup
Please note: this is a commercial profile