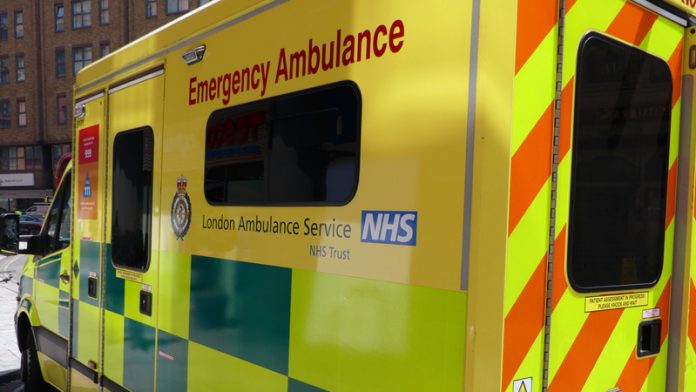 NHS Employers held a careers fair, on Wednesday, to help members of the Armed Forces community find jobs and training opportunities in the health sector
Close to 100 current and former Armed Forces personnel and their family members gathered in a Leeds conference centre to connect with around 20 NHS trusts from across the country.
The careers fair was led by Step into Health, an initiative that seeks to connect people from the Armed Forces community to employers in the NHS.
Led by NHS Employers, Step into Health was officially launched in January by His Royal Highness the Duke of Cambridge, in partnership with the Royal Foundation, Walking with the Wounded, Health Education England and NHS Improvement.
At the careers fair, an NHS recruitment team delivered presentations to help attendees understand the broad range of employment options and apprenticeships in the NHS.
Step into Health organisations also hosted workshops on specific career areas and held mock job interview sessions. Charity sector organisations which support the Armed Forces community were also present.
In July, the NHS Confederation, which NHS Employers is a part of, signed the Ministry of Defence's (MoD) Armed Forces Covenant, joining more than 1,500 forces-friendly organisations who pledge to support those who serve or have served in the military.
Recently, a total of ten NHS organisations were given Gold awards for their involvement in the MoD's Employer Recognition Scheme.
The careers fair was held at Horizon Leeds, the first purpose-built conference centre for NHS and health organisations in the north of England. The fair was held as part of NHS Employers' corporate social responsibility initiatives.
Danny Mortimer, chief executive of NHS Employers, said: "Research shows that NHS organisations greatly value employing members of the country's Armed Forces.
"We frequently hear from trusts that ex-service men and women come ready with vital skills such as leadership, adaptability, resilience, and the ability to work well under pressure.
"The work we do to support our veterans, reservists and their families is the very least we can do in return for their selfless bravery and sacrifice."
David Wiseman, Head of Armed Forces Programmes at The Royal Foundation said: "From the very first moment of this project it was clear the synergy between the NHS and the Armed Forces community would create an amazing opportunity for both sides.
"Veterans and their families bring unique skills, dedication and experience, while the NHS thrives on teamwork, leadership and commitment. Bringing military and healthcare together, the two great giants of public service in Britain, is proving to make a significant difference to both the veterans and the people their new jobs in the NHS are designed to help."
Paul Whiting, who currently serves as an infantry sergeant in the 1st Battalion, Yorkshire Regiment, said: "I want to try and become an ambulance emergency care assistant, and then work my way up through the paramedic role." Whiting's military career has seen him complete two tours in Afghanistan, among other places.
Editor's Recommended Articles