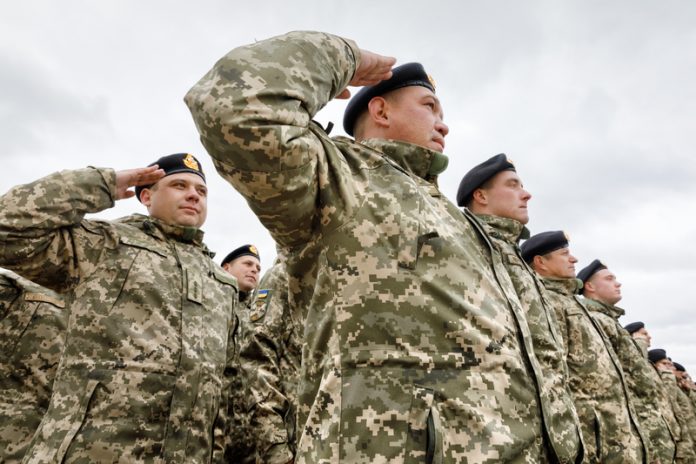 Defence Secretary shows commitment to Armed Forces mental health with over £220-million funding and new helpline
Gavin Williamson, Defence Secretary, has pledged to increase funding for Armed Forces mental health services to £220-million over the next decade and launched the new 24/7 Military Mental Health Helpline.
The new helpline number – 0800 323 4444 – opened on Sunday and will be backed up by a major internal communications campaign on mental fitness across the services.
Gavin Williamson said: "Mental illnesses caused by life on the battlefield can have a devastating impact on our brave heroes and their families.
"It is our moral and professional duty to ensure that we do all we can for our world-class troops.
"That's why we have commissioned the new 24/7 Military Mental Health Helpline and will spend an extra £2-million a year on mental health services for the next decade on top of the £20-million we already spend each year.
"I will personally be working with all the service chiefs to make sure there isn't a single person in the forces who doesn't know where to turn in times of trouble.
"0800 323 444 will be targeted at service personnel and their families – allowing them to access the help, advice and support they need anywhere, anytime."
Combat Stress
Combat Stress – the leading veterans mental health charity – has been commissioned to run the new helpline service for serving troops 24 hours a day.
The new line will be backed by a deeper partnership between the Ministry of Defence and the charity and run by a team of specially trained professionals.
Chief Executive of Combat Stress Sue Freeth said: We welcome the opportunity to work with the MOD to provide mental health support to serving personnel. A significant minority of servicemen and women develop mental health conditions, such as anxiety, depression and post-traumatic stress disorder. We know they can delay seeking treatment while in the Armed Forces, with some preferring to come forward for help after they have left the military.
"Left untreated, mental health problems can become more complex and have a devastating impact on those with the condition, as well as their loved ones. It's vital that people seek help as soon as they notice a change in their mental health.
Further Funding
Alongside this announcement, the Defence Secretary has also agreed to spend an extra £2-million a year for the next ten years on top of the £20-million per year that is currently committed.
Minister for Defence People and Veterans Tobias Ellwood said: "Wellbeing is not just about physical fitness but mental fitness too. Perhaps as we can't see it, and are less inclined to step forward, mental fitness has not received the attention it deserves. The brain is just another muscle we must look after.
"By choosing to work with Combat Stress, we are deliberately choosing to work with the leading organisation in the country for providing this specialist mental health service. We are changing the stigma associated with mental health."
Editor's Recommended Articles