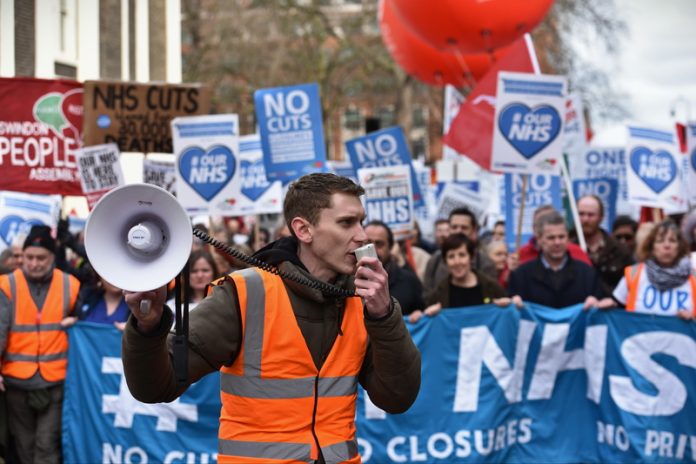 Unions representing NHS staff have written to the government demanding a 3.9% pay rise after figures show wages have fallen compared with inflation
After the government announced that the pay cap on public sector workers was to be lifted NHS staff have written to the Chancellor asking for a raise to combat years of stagnant wages against inflation during austerity.
Ministers have already pledged a 1% pay rise and 1% bonus to police officers and a 1.7% rise to prison guards, with funding coming from within existing budgets.
14 unions representing nurses, midwives, pharmaceutical workers, porters, and other NHS staff have joined forces to ask for the rise, although the British Medical Association – the doctor's union – has not signed.
They accused ministers of selectively lifting the cap for law enforcement workers.
The health budget
Some fear that the current health budget will not accommodate such a rise, and funds will inevitably have to come from elsewhere.
Director of Policy and Strategy at NHS Providers Sarah Cordery said;
"Staff morale is suffering."
"We need an end to pay restraint that is funded with new money."
John Skewes from the Royal College of Midwives said the requested raise 'represents fair compensation for the rise in the cost of living.'
Wages in the public sector have remained stagnant due to Conservative government austerity policy whilst inflation has been on the rise.
Unions now say that NHS staff are struggling with the rising cost of living.
Some are connecting the pay cap with a shortage of staff, and the recent junior doctor's strike occurred in part due to the hours some staff are forced to work.
In London, the NHS is struggling to fill 13,000 nursing vacancies.
The government is expressing empathy with the union's fight but say any increases must be 'affordable to taxpayers'.
However, ministers have not rejected the request.
Labour leader Jeremy Corbyn has spoken out against cuts and even received backing from Theresa May's coalition partners the DUP over NHS pay and student loans.
Health secretary Jeremy Hunt has also backed NHS staff receiving a pay boost.
The question now is whether or not a raise will match up to what Unions are requesting.