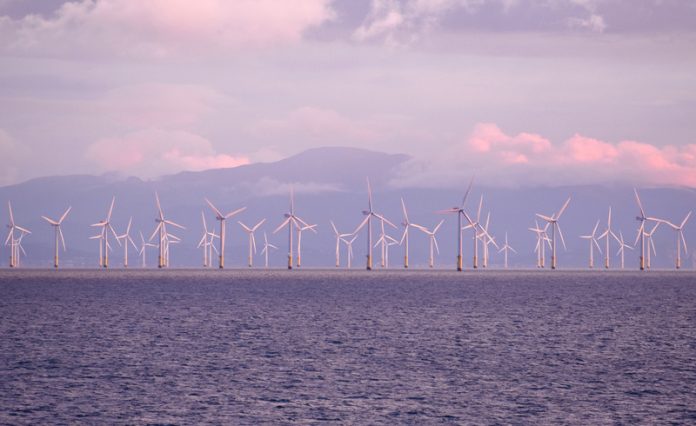 Offshore wind is set to become a cheaper energy source than nuclear power for the first time ever, according to new government figures
The cost of government subsidies to offshore wind in the UK has dropped dramatically, making it a cheaper energy source than some other forms of power.
The Department of Business, Energy, and Industrial Strategy has revealed the new lower cost after a Contracts for Difference auction for subsidies in which the lowest bidder wins.
Two offshore wind projects were granted subsidies of £57.50 per megawatt hour, while nuclear power still receives funding of £92 per megawatt hour.
Nuclear firms are saying that other forms of low-carbon power will be needed, especially when wind power is unavailable.
The government is hoping that new clean energy projects will power up to 3.6 million homes across the country.
Minister for Energy Richard Harrington spoke about what new projects will do for Britain's place in the world:
"The offshore wind sector alone will invest £17.5bn in the UK up to 2021 and thousands of new jobs in British businesses will be created by the projects announced today."
"This government will continue to seize these opportunities as the world moves towards a low carbon future and will set out ambitious proposals in the upcoming Clean Growth Plan."
Cheaper energy in the future
This comes amid other government commitments to cheaper low carbon energy and ambitious green goals.
The government has signed up for the UN's Kigali amendment and committed to removing diesel and petrol cars from UK roads altogether by 2040.
Offshore wind farms and inland wind turbines have been a subject of debate, with nuclear firms saying that they generate energy too inconsistently and create problems of how to store excess power when too much is created.
The world's first floating wind farm has been constructed off the Scottish coast, allowing wind power to be generated in deep waters.
Problems now include pushback from some and ensuring wind power is generated consistently.