Multi-mobility is on the rise. Combining existing transport solutions, such as public transport, taxis, and car sharing is a trend that is positively changing the transport landscape
Multi-mobility promises an exciting environmental impact, especially as the UK looks to reduce its carbon emissions to net zero by 2050, and even sooner by 2030 in cities such as Birmingham and London.
According to FREENOW's MaaS report, the number of multi-mobility users using more than one type of vehicle on the app jumped by 27% between 2021 and 2022.
The number of trips using multi-mobility solutions has seen over 200% growth.
This reflects the growing desire amongst consumers to access multiple transport options, preferably if they are easily accessible throughout the city and can be effortlessly booked by using one single app.
Trips using multi-mobility solutions has seen over 200% growth
In addition, concepts such as the 15-minute city – the idea that everything that citizens need can be accessed within 15 minutes by walking, cycling, public transport or shared micro-mobility – continue to gain traction and put the focus on the role of multi-mobility apps in delivering inclusive, accessible and sustainable transport options for all citizens.
Multi-mobility apps, in particular, play a crucial role in continuing this shift towards less congested and polluted cities by reducing our reliance on private vehicles. However, there is only so much that the private sector can do alone.
To reach its full potential, government action and collaboration between the public and private sector is crucial to driving change across the nation.
Increasing demand for multi-mobility
Driven by socio-economic conditions and living circumstances, a significantly lower number of adults hold driving licences today, highlighting the desire for alternatives from consumers.
This has coincided with an increase in shared mobility. Indeed, a 2022 survey from FREENOW found that 14% of the UK aims to use more shared mobility options, while almost half of young people think they could live without their own vehicle, instead taking advantage of existing public transport options that can be easily combined with taxis, private-hire vehicles, e-scooters and e-bikes.
The shift towards shared and greener transport options is reinforced by the growing interest in electric vehicles, with more than one in 10 respondents to the above survey stating that they are planning to replace their car with an electric or hybrid vehicle.
Collaboration is key to the future of micro-mobility
It is clear that sustainable transport is increasingly important for citizens. In fact, a recent FREENOW's survey revealed that over half of the UK population is planning to use more sustainable transport in 2023, including electric cabs, micro-mobility and public transport.
However, to further the success of multi-mobility, government action is required.
Micro-mobility has various benefits. It increases accessibility in areas where public transport is less developed, supports the reduction in carbon emissions and encourages a shift from private car ownership.
The UK government has previously outlined its plans to introduce legislation regulating micro-mobility and other low-speed, zero-emission vehicles via the Transport Bill, as well as powers for local authorities to shape and manage e-scooter and e-bike rental operations. However, due to various circumstances, the Bill had to be deprioritised and will now likely be introduced in the next parliamentary session in May 2023.
While an increase in the number of people cycling, walking and using e-scooters or e-bikes provides great sustainable benefits, the safety of pedestrians and drivers is equally important. It is on local authorities to drive this required change forward to make the advances of the private sector a more feasible reality.
A more accessible future for EV drivers
Mobility companies play a significant role in this process and should be a priority when it comes to EV transition.
From providing taxi and PHV drivers with benefits which help them fund electric vehicles (EVs) to working alongside micro-mobility operators to offer shared mobility in one place, multi-mobility companies are key to driving the industry's growth, especially towards a sustainable future.
FREENOW's UK driver base has seen a 102% increase in active EV drivers between 2021 and 2022, with nearly 50% of FREENOW's rides done with zero-emission capable vehicles.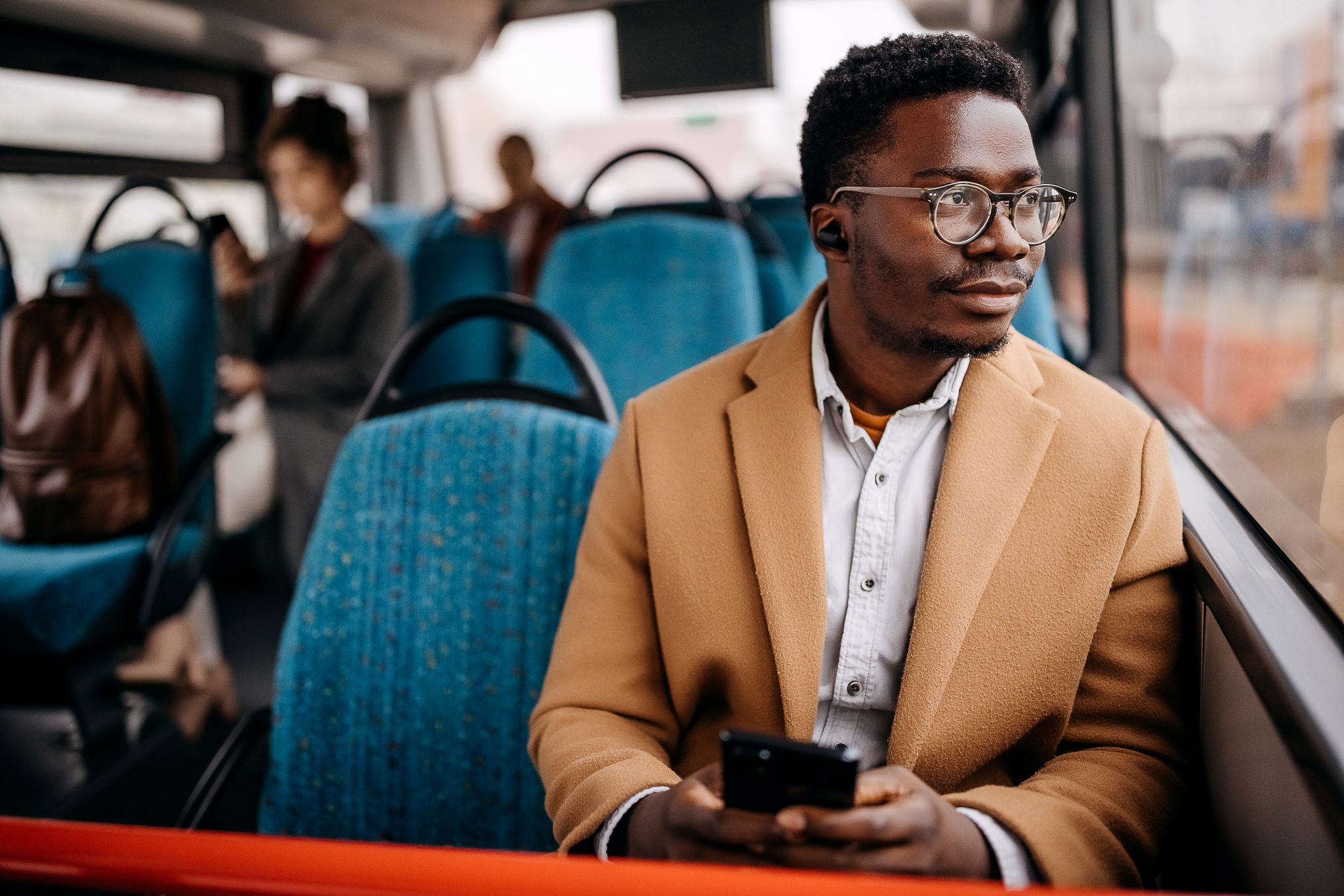 However, the EV landscape faces challenges itself. For example, while it is more cost-effective for many taxi drivers to buy their vehicles outright rather than lease them, many are unable to afford to buy their cars outright, meaning purchasing an LEVC taxi – which is one of the few taxis on the market which are permitted in London, can now cost almost £100,000 on a finance deal.
This can be very prohibitive for drivers that are willing to make this transition to a zero-emission vehicle.
The Department for Transport currently offers the Plug-In Taxi Grant, which provides taxi drivers with up to £7,500 towards the cost of a new EV taxi and has also promised investment in new dedicated charging points for electric taxis in 10 council areas across the UK.
However, this is only part of the puzzle. While the grant is welcome, it is due to come to an end in April 2024 with no indication it will be extended further, and is only offered to taxi drivers, with no such equivalent offered to private hire vehicle drivers.
EV charger accessibility remains an ongoing issue
According to the RAC's Charge Watch, drivers who rely on public charging points have seen a 50% price increase in the last year. And this cost is exasperated by the fact VAT is charged in full at public charging points and is only at 5% at domestic charge points.
Given only 25% of PHV drivers have access to private home charging, the vast majority rely on rapid charging and public residential charging overnight and are therefore stuck paying 15% more to charge their vehicles.
This VAT discrepancy is also exacerbating the damaging impact of increased energy costs that we have all seen.
We will continue to call on the Government to equalise the VAT charged or explore the viability of introducing a VAT reduction for both taxi and PHV drivers who, according to the ICCT, will "make up the largest share of public charging up to 2030, accounting for 80% of public residential charging" in outer London boroughs.
Take a second to imagine a city which used only shared mobility solutions
Take a second to imagine a city which used only shared mobility solutions. This would have far-reaching environmental impacts, resulting in fewer than 10% of cars on streets needed to get around. It would also lead to reduced congestion, a one-third decrease in CO2 emissions and less competition for on-street parking.
There is no stopping the growing impact of multi-mobility on transport and the environment. The industry is on the rise and has its sights set on changing the way people travel around cities for the foreseeable future.
However, for cities to truly realise the potential of multi-mobility, whether through taxis, car sharing or micro-mobility solutions, collaboration between the private and public sectors is crucial to see the necessary change come to our cities.
This piece was written and provided by Mariusz Zabrocki, UK General Manager at FREENOW.
Editor's Recommended Articles