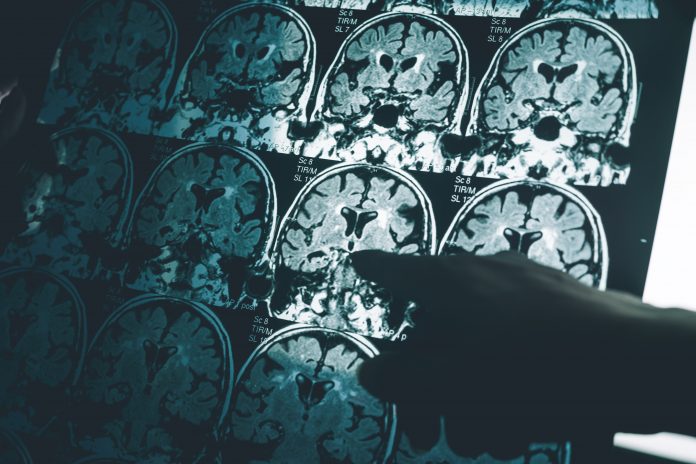 Alzheimer's disease, a growing silent pandemic, is discussed here by Project Alzheimer's Value Europe (PAVE), who introduce their stakeholder forum that focuses on developing new research in the field, such as emerging therapeutic & diagnostic innovations
Alzheimer's disease (AD) is one of the greatest health challenges of this century. With incidence projected to rise at an alarming rate over the coming years, it is a growing silent pandemic. AD has not only perplexed researchers looking for new treatments, but also for individuals, families, communities, and health systems worldwide that are impacted by the significant burden of this disease.
Alzheimer's disease innovations
AD is a relentless neurodegenerative disease and the most common cause of dementia. It leads millions of people around the world to lose their memories, their independence, their relationships and, ultimately, their lives. On our current course, global dementia prevalence is projected to triple to 152 million families by 2050, or close to 500 million affected people. In Europe, the number of people 60+ with dementia will grow by roughly 60% to more than 14 million by 2040. (1,2) This will create an unsustainable toll.
Yet there is hope. Years of research and increasing government support for AD have led some to call this decade the "golden age of neuroscience" with new innovative treatments that can modify the disease and diagnostics that will help detect the disease even before symptoms present are on the near horizon. These innovations will challenge health systems and existing approaches on how to finance and access innovation in AD. To maintain the stability of the healthcare system and enable access to future AD diagnostics and treatments will also require innovation, including new models for measuring and assessing the value that accounts for the holistic and societal benefits of detecting, diagnosing, and treating AD. For this reason, Project Alzheimer's Value Europe (PAVE) was established in 2018 as a collaborative, multi-stakeholder forum focused on developing new research that can inform the approaches to value assessment of, and funding for, emerging therapeutic and diagnostic innovations in AD in Europe.
PAVE: Addressing AD challenges
PAVE seeks to provide data to enable informed decisions that can be used by policymakers, payers, and other AD stakeholders in European countries to address the current challenges related to assessing value in AD.
PAVE aspires to be a collaborative forum to increase understanding between key stakeholders in the Alzheimer's disease ecosystem within Europe, including regulators, bodies responsible for health technology assessment, payers, clinicians, patient advocates and industry.
To accomplish these goals, PAVE is driving a series of research projects including:
Creating a more detailed understanding of the epidemiology of the disease;
Identifying eligible populations for prevention strategies and therapies;
Outlining how AD registries can support a holistic value assessment;
Identifying and cataloguing countries with health technology assessment (HTA) approaches that account for both direct and indirect costs when evaluating innovative treatments and diagnostics for AD and;
Addressing payment and access issues by outlining potential new, innovative industry-wide financing mechanisms to support access and effective use of new diagnostic tools and therapies for AD.
PAVE operates as a network of members that include AD clinicians, patient advocacy leaders, academics, as well as experts and leaders in AD innovations who have developed policy-relevant evidence. PAVE is currently funded by Hoffmann–La Roche (Roche), Biogen, and Eli Lilly and together with PAVE Members work collaboratively to define project objectives, workplans and deliverables, and provide a diversified, multi-stakeholder perspective.
Please follow PAVE on LinkedIn by clicking here.
Visit www.paveurope.com for more information on our work and how to become a part of our effort.
References
(1) https://www.alz.co.uk/research/WorldAlzheimerReport2019.pdf
(2) https://www.oecd-ilibrary.org/docserver/health_glance_eur-2018-19-en.pdf

Please note: This is a commercial profile
© 2019. This work is licensed under CC-BY-NC-ND.
Editor's Recommended Articles