Matt Tiplin, vice president of ONVU Learning, and former OFSTED inspector and senior MAT leader, believes it's time to reconsider professional development training in schools
As more teachers are feeling undervalued, under pressure and less willing to recommend teaching as a career, it's more important than ever to support teachers' potential and give them the time and space to self-reflect and continue to develop as professionals. The 2021 Global Report on the status of teachers notes 'teaching is complex work that looks deceptively simple and this can lead to overlooking the expertise that goes into teaching and facilitating learning.'
Studies have shown that the most successful professional development training for teachers, is training that is closely aligned with the teacher's specific needs. Context, like in so many things in life, is king.
Supporting teachers one step at a time
Hearing about a colleague's experience teaching Year 3 pupils problem-solving and reasoning skills to tackle tricky maths concepts, or how a Year 7 teacher helped EAL students to settle in more quickly in the school, is a more relatable way for teachers to link professional development content and practical classroom application.
That's why I question whether the traditional INSET approach to delivering CPD is the best one, or if it can sometimes appear to staff more like a statutory tick box exercise.
A day filled with 'mind-numbing tasks' as described in the Guardian's secret teacher column and a mounting sense of frustration and resentment that the hours would be better devoted to preparing lesson plans. After all, one size rarely fits all and whole school presentations won't and can't be relevant to all the teachers in the room. A report by the think tank Centre for Reform found INSET days typically focussed too much on whole school priorities and not enough on the needs of individual teachers.
Helping teachers improve their own individual practice in more measured, and attainable steps
We are beginning to see a move away from INSET-led CPD with some schools focusing their professional development on helping teachers improve their own individual practice in more measured, and attainable steps. Learning in more manageable chunks and applying it gradually in a way that suits their pupils rather than making wholesale changes to their teaching all in one go.
Smaller and more frequent sessions embedded within the rhythm of school life would enable teachers to better share what works within the context of their school community. This would provide more practical support as it would give more regular opportunities for teachers to share with their colleagues or trust. For example, what has worked best within their school environment for specific cohorts of pupils, or how they've engaged harder to reach parents to play an active role in their children's learning.
Small purposeful steps to areas of school improvement
There is little doubt that schools have a lot on their plates. Whether it is dealing with the impact of the cost-of-living crisis and supporting disadvantaged families or closing the attainment gaps which have widened during the pandemic. There are some big challenges facing the sector. Challenges which at times can feel overwhelming and impossible to overcome.
The 2022 Teacher Wellness Index survey commissioned by the charity Education Support warned of the intensification of the recruitment and retention crisis and figures show that many teachers are leaving the profession with teacher vacancies at their highest level in more than a decade.
So, at a time of big challenges and teachers on the brink of burnout, do the solutions need to be big too? Not necessarily. In fact, I believe it's the small but winnable goals which make the greatest difference.
When it comes to driving long-term, sustainable change the best way forward is to take it in bite-sized chunks. To focus on smaller areas, but more often and see how the improvements add up. This is known as marginal gains.
Sir Dave Brailsford, former performance director of British Cycling adopted the marginal gains approach to revolutionise the cycling team's fortunes. The end goal might have been to dominate the sports road and track events, but he started by making small adjustments.
Manageable changes from redesigning the bike seats and changing massage gels, to switching the fabrics for cycling suits. In just five years under his leadership and direction the team went from relative obscurity, winning just one gold medal in their 76-year history to winning seven golds in the Beijing Olympics. Sir David's philosophy to think small and not big and to adopt a philosophy of continuous improvement paid off.
This little-by-little approach can also be applied to many areas of school improvement. Schools don't necessarily need a wide-ranging overhaul of their improvement strategy. The key to lasting change is making smaller improvements that add up as it allows teachers to keep developing as professionals day in and day out, giving them the ongoing confidence to improve pupil outcomes.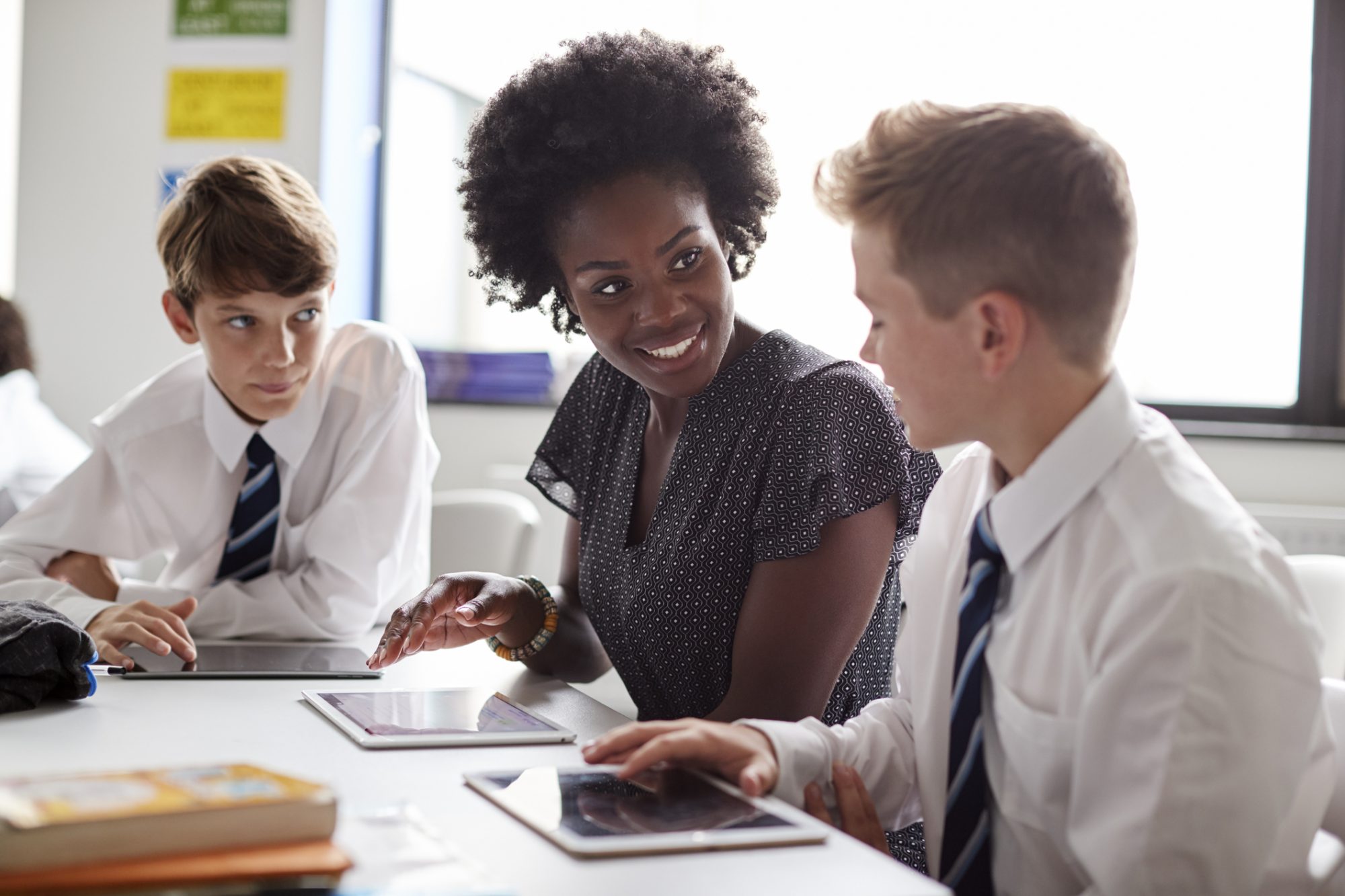 Keeping CPD relevant for teachers
In the Big Question NASUWT 2022 survey only 28% of teachers surveyed felt their professional judgement is respected when it comes to CPD. A Teacher Tapp survey found only 34% of teachers felt their school's professional development training was helping them to become better teachers compared to 67% of headteachers who felt they were providing staff with the right opportunities to help teachers continue to develop. This suggests that the current professional development approach is not giving them what they want or need.
Giving teachers regular developmental opportunities that align with their own needs and that of their pupils will provide more continuous and practical support. Then, if anything does need changing or addressing it can be done in real-time and in the right situational context. Putting changes in place step-by-step can be a game changer for schools judged by Ofsted as inadequate or requiring improvement.
By focusing on marginal gains, schools can support staff, so they don't feel overwhelmed by the work needed to turn the school around. Making small changes over time can lead to significant improvements for teachers, students, and the whole school.
Teachers do best when they are trusted to work on those small but important improvements rather than sticking to a rigid CPD framework
Teachers do best when they are trusted to identify and work on those small but important improvements rather than sticking to a rigid CPD framework with a big-bang approach to change.
It's when they share their own experiences about what works and what doesn't that real progress happens, as it fosters a more collegiate style of professional development where teachers feel valued within a structure which supports and guides them.
How can schools best implement a marginal gains approach to CPD?
Bite-size professional development: Launching big new training initiatives on INSET day can be overwhelming for teachers already juggling to stay afloat and can negatively impact their motivation to learn. Consider how to boost individual performance in a more measured and attainable way.
Don't try to fix everything in one go: Teachers are natural problem solvers and with some big challenges facing the education sector it can be tempting to try and solve everything at once. Consider implementing the marginal gains approach and fix one small thing at a time. British Cycling struck gold after former performance director of British Cycling Sir Dave Brailsford adopted this philosophy. Small changes when added together can make a sizeable difference.
Create a culture of self-reflection: Give teachers the time, space and support they need to self-reflect on how they could improve their performance whilst maintaining their own authentic voice and teaching style. Giving teachers ownership of their own personal development can increase their engagement.
Best in class: Find more ways to link professional development and practical classroom application. Regular sessions where staff can share practical ways of how they have dealt with embedding literacy into every lesson or helped children with special educational needs participate more in class can be a more beneficial way to improve teaching quality.
Editor's Recommended Articles