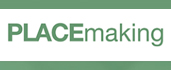 PLACEmaking discuss loneliness in Smart Working environments, and how to encourage social interaction for the benefit of employees
60% of UK employees have felt lonely at work according to a study last year by Mind and totaljobs, with nearly two-thirds feeling their workplace doesn't do enough to combat office loneliness.
With the growing adoption of Smart Working across UK businesses, there is a risk that increased instances of flexible and remote working can lead to even more feelings of isolation amongst staff.
It can be easy to unconsciously build your approach to workplace culture and perks exclusively around those who physically reside in the office for the majority of the time. Avoid this by ensuring your remote workers feel fully involved and integrated within the workplace community, and consider allocating budget for a contribution to a home office fit-out or a few coffees in a local cafe.
Invest in effective and fit-for-purpose video conferencing tools and networking technology in order to ensure that in-office teams and remote workers are able to communicate with each other effectively at any time, and add video conferencing links to meeting invitations by default. Poor quality solutions that don't allow for real time discussions and meetings will only contribute further to feelings of isolation and loneliness for those not based in the office.
Finally, if you are implementing Smart Working then make sure the office itself is geared towards collaboration and flexibility – don't leave your employees anchored to the same desk for 40 hours a week. With growing choice available when it comes to workplaces, it's vital to make the office a PLACE where people want to come.
We are social creatures at heart, and working from home only suits us for part of the time. When we want the additional benefits of stimulating company, learning from others, the use of exceptional technology and the buzz of social interaction, we need to be in a modern and adaptable workplace that is designed to facilitate these very things – not simply a superficial and generic place to do 'work'. It is a huge mistake to think of Smart Working as simply about reducing office space.