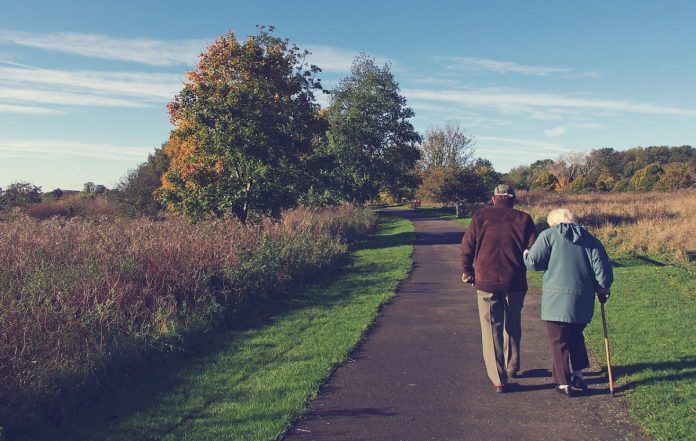 Charity Age UK say the social care system is on the brink of disaster, with more than a million older people not receiving the help they need
Drawing on new statistics and Age UK analysis, 'The Health and Care of Older People in England 2017' highlights the challenges facing older people who need care, and the impact of failure to provide that care.
According to the analysis, nearly 1.2 million people aged 65 or over are not getting the support they need for everyday activities like eating and going to the toilet. This represents a 17.9% increase on last year and an increase of almost 50% since 2010.
Even more concerning, the report suggests that things could get much worse over the next few years, with the number of people aged over 85 set to rise rapidly over the next two decades.
The social care crisis is also having an increasingly stark knock-on effect for other services. People are waiting longer to be discharged from hospital without the right social care packages in place at home, and waits for residential care have also grown.
Propping up social care
More and more of us – particularly older people – are providing unpaid care for a loved one. This includes caring at greater levels of intensity than in the past, as well as meeting increasingly complex needs. More than two million carers aged 65 and over are taking on these responsibilities; nearly two thirds of those have a health condition or disability themselves.
"The Government has tried to prop up older people's social care in three ways: through financial transfers from the NHS, a social care precept in local areas, and by calling on families and friends to do more," said Caroline Abrahams, Charity Director at Age UK on the report's release.
"Unfortunately our analysis shows there are problems with all three approaches, which in any event are not enough to make up for the chronic shortfall in public funds."
Age UK is calling on Government to:
1. Commit to an injection of funds for social care in the Spring Budget; and
2.  Lead a process for developing a long term solution to the care crisis, incorporating the views of older and disabled people, as well as the health and care sector.