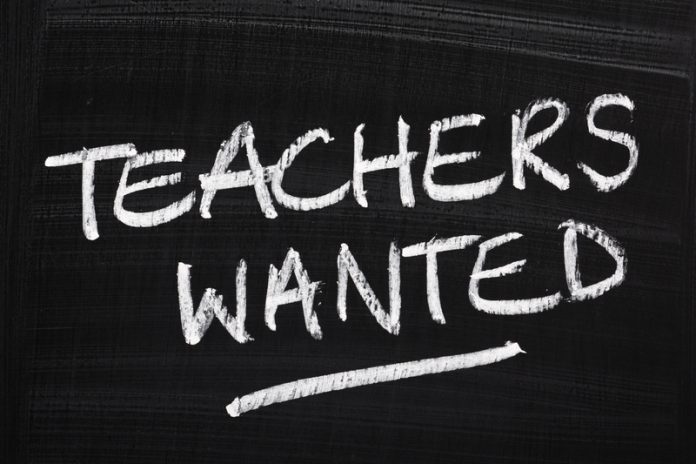 According to new figures from Labour secondary schools spent a whopping £56m on advertising for teaching positions last year
The recruitment crisis in teaching is not news; it is in fact an issue that has dogged the sector for some time now. However, the depth of the crisis has become more obvious with the release of new figures from the Labour party, which suggest secondary schools spent some £56m advertising for new teachers.
The data, which was collected via a freedom of information request, was taken from a sample of more than 120 secondary schools. It revealed the average amount spent on advertising for teacher vacancies during 2014-15 was nearly £17,000. Comparatively, four years earlier this figure stood at £10,000. Since 2010 there has been a 61 per cent increase in the amount spent on job advertising, caused predominately by failures to recruit candidates in the first round. This rate has more than doubled over the past five years.
There are reportedly more than 5,300 vacancies in EBacc subjects such as English, mathematics, and science.  Labour said the data revealed some schools were spending up to £80,000 a year on advertising for teachers, which was placing significant pressures on already stretched budgets. Education spending has seen an estimated real-term cut of eight per cent.
The figures were released by former shadow education secretary Lucy Powell during a Teach First conference in Leeds.
She said: "The teacher shortage crisis is one of the biggest issues facing our schools yet the Tories are fixated now on increasing the number of grammar schools."
Powell added: "Justine Greening must turn the page on the Tories' education policy and focus on what improves standards, excellent teachers, in the classroom with the right skills and support to deliver for children.
"Our children and schools are paying a significant price for the Tories' teacher shortage crisis. Ministers have spent the last six years constantly doing down the teaching profession, causing record numbers of staff to quit, and botching recruitment, missing their targets for four years in a row.
"Justine Greening now has an opportunity to hit the reset button and turbocharge plans to recruit and retain enough teachers."
A government spokesperson said: "The number of teachers in our schools is at an all-time high – 15,000 more since 2010 – but we recognise there are challenges.
"That's why we are investing millions of pounds to attract the best and the brightest into the profession, helping schools to advertise vacancies more easily and expanding Teach First to get more top graduates teaching in some of the most challenging parts of the country."