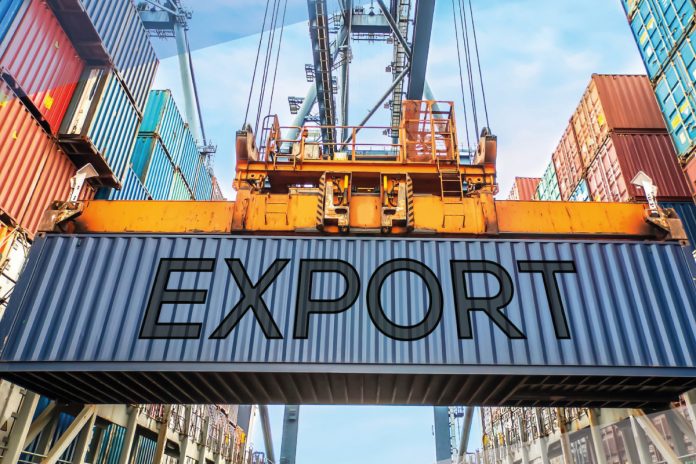 Bomare Company, the first Algerian exporter of electronic products to the European market, lifts the lid on their work concerning technology in the electronics sector
Created in 2001, Bomare Company is the first Algerian exporter of electronic products to the European market. Bomare Company has acquired during its 17 years of activity an undoubted technological expertise and a know-how, which allows it to distinguish itself from others in the electronics sector, on both the national and international scale.
Bomare Company offers a wide range of quality products and services for its customers including TV, smartphones, tablet, DIDs and satellite receivers. The Algerian company also specialises in industrial subcontracting: including the `automatic insertion of all types of mainboards for all types of industries such as renewable energies, aeronautic, aerospace, railway and the automotive industry, for example.
Bomare Company has four production units that span 15,000 m2, including two clean rooms that comply with the international standards.
Currently, Bomare Company employs more than 600 Algerian employees, 40% of them are technicians and engineers, 42% are women with an average age of 30 years.
Bomare Company has numerous partnerships with world leaders such as LG Electronics, KTC and HISENSE. It has also partnerships with Algerian universities, Development Center of Advanced Technologies (DCAT) and with several professional training centres.
Technical details
Company name: Sarl Bomare Company
(100% Algerian right).
Share Capital: 620.331.000,00 DZD.
Head Office: 26, Mohamed Ouidir Amellal Street, 16 406, El Biar, Algiers.
Creation date: 2001.
Sector of activity: Consumer electronics industry & industrial electronics.
Trademark: Stream System.
LG's TV and smartphone manufacturing.
We are the first company in Africa and the Middle-East, which has a TV panel maintenance center to repair all types of screens (Plasma, LCD, LED, DLED, OLED), thanks to its developed equipment and the continuous training of its employees.
In addition, Bomare Company has obtained several standards, labels and certifications such as:
RoHS (2002/95/CE) (restriction of hazardous substances).
Label BASSMA DJAZAIRIA TV and IT products.
ISO 14001: 2008 version.
EUR1: For export.
Export Trophy 2015.
As a true corporate citizen, Bomare Company cares about the respect of the environment and the health of its customers, consequently, its products meet RoHS standards that restrict the use of dangerous substances. In 2016, Bomare Company benefited from the "Bassma Djazairia" label and won the WTCA's (World Trade Center Algiers) Export Award 2015.
Still, in 2016, it signed an exclusive agreement with the Spanish partner for the distribution of "Stream System" products worth $50 million for a period of five years to Spain and Portugal. Through this agreement, 250,000 devices will be sent in the long term, including 80% of TV and 20% of smartphones.
Bomare Company continues to develop itself and aims for an extension through the international market by ensuring sustainable and long-lasting exports to climb quickly to the top worldwide. Thus, reflecting the vision of its founder Mr Ali Boumediene, mainly oriented towards technological development and exportations. All this can be realised only in a climate of TRUST, which reflects the corporate culture of BOMARE COMPANY, that seeks to establish a mutual trust between its employees and partners, this corporate culture includes five core values: transparency, respect, unity, solidarity and triumph.
Bomare company manufactures the entire range of LG TVs and smartphones marketed in the Algerian market, part of this production will soon be destined for export.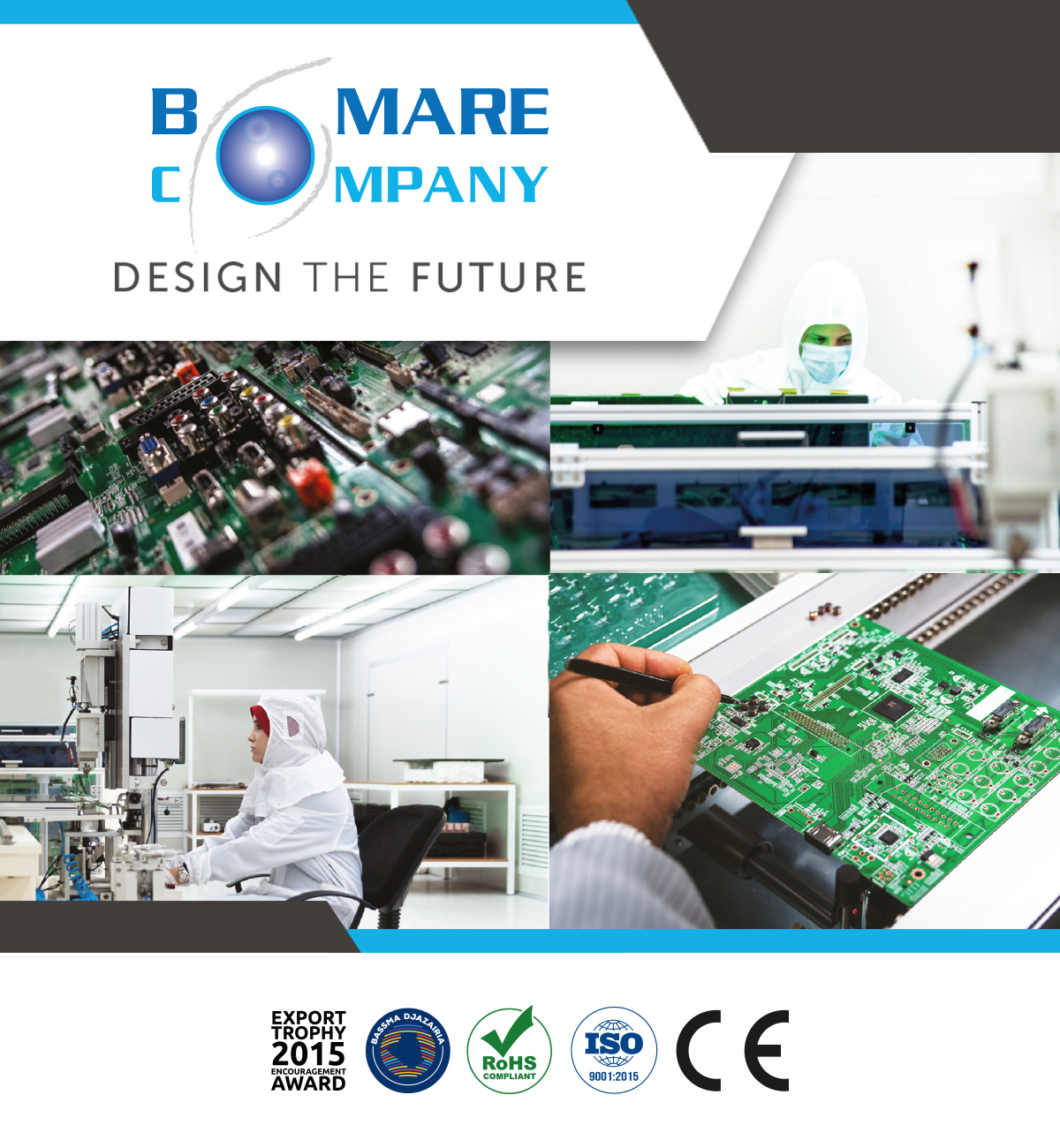 The key competencies of Bomare Company are:
Research and co-development;
Production of all types of electronic cards;
TV panel maintenance centre to repair all types of screens;
Customer services;
Products assembly;
Qualified human resources;
Export of electronic products to Europe and;
Qualification by Alstom: we are an approved supplier of Cital (Alstom) an electronic card has already been manufactured in this context. The partnership contract was signed early in 2018.
By 2021
54% integration rate for our smartphones range;
70% integration rate for our TV range;
Production of 1.5 million TV's per year;
Production of 3 million of smartphones per year;
Exportation of 60% of products to Europe and other continents;
ISO 14001: 2008 version and we are working to get the 2015 version (environmental management);  (undertaken approach);
ISO 45001: 2018 version (management of health and safety at work); (undertaken approach).
Our clients are:
We are present on the Spanish and Portuguese market and we will launch our products in French and Italian market.
Please note: this is a commercial profile
Bomare Company
Consumer Electronics Industry &
Industrial Electronics
Bomare Company
Tel: +213 (0) 21 79 16 10
www.facebook.com/streamsystem/
Editor's Recommended Articles