Phil Clement, Head of Investment and Export, puts forward the compelling case for investing in the UK's Swindon and Wiltshire
The Swindon & Wiltshire Local Enterprise Partnership (SWLEP), which has private sector board members such as QinetiQ and US life sciences firm Catalent, is working in partnership with Swindon Borough Council and Wiltshire Council on an exciting new inward investment campaign to attract new firms, targeting particular technologies focussed on the area's strongest sectors. The campaign will be created and delivered with a range of partners across government, academia and the private sector.
New transport technologies
The LEP and councils are working with the government's Accelerator Programme for Connected & Autonomous Vehicles, with a view to establishing a new test bed for this fast developing technology, bringing together the automotive industry, data management and cybersecurity expertise.
Whilst fully autonomous vehicles are likely to remain in test-bed locations, at least in the short term, we are seeing an increase on the UK's roads of alternative powertrain vehicles, particularly hybrid and full electric variants. Dyson will be adding its world-class innovation to this trend, having committed significant investment in electric vehicle developments. Recently, Dyson announced plans to build an R&D facility at its new Hullavington Airfield site, near its Malmesbury global HQ in Wiltshire. Such an ambitious programme will undoubtedly bring supply chain opportunities.
Swindon is the only metropolis outside London with two hydrogen refuelling stations, including the UK's first public access station at Honda of the UK Manufacturing. The Hydrogen Hub is an industry-led community of stakeholders from across the hydrogen and fuel cell supply chain, government, local authorities, businesses and current and potential users.
Defence applications and pharmaceuticals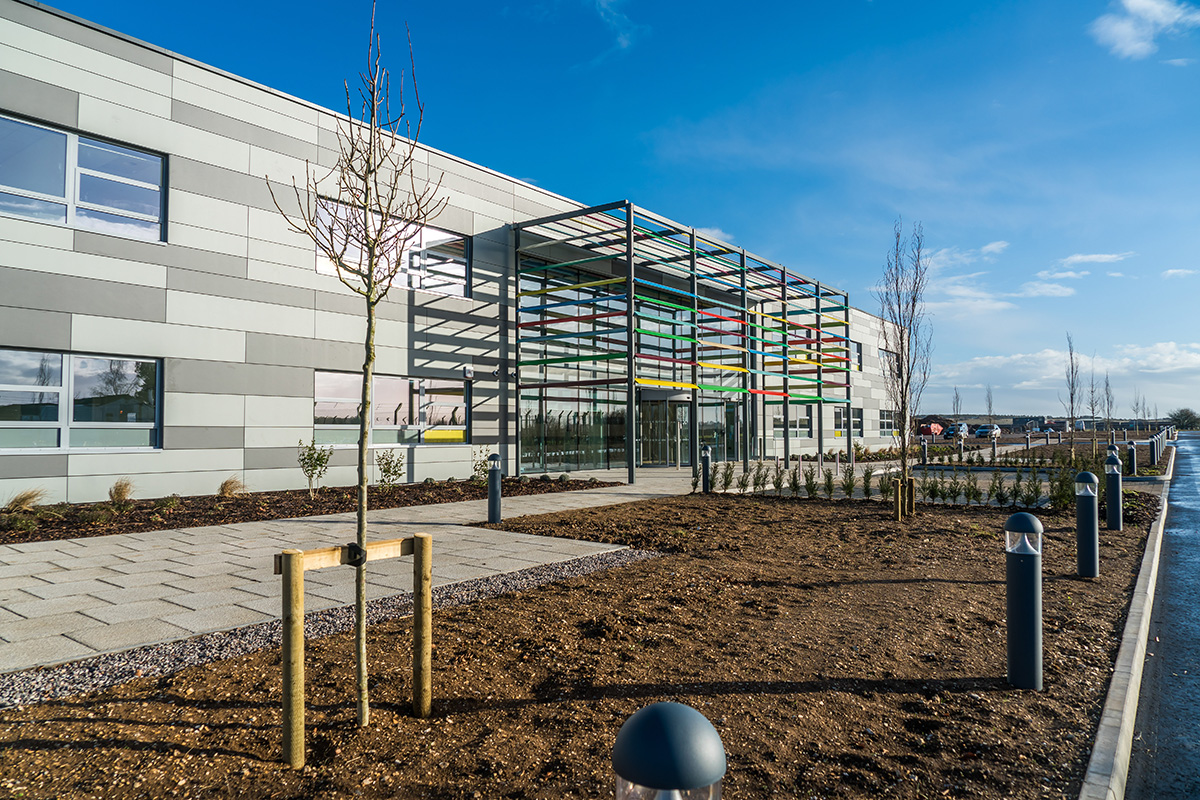 The MoD has a significant presence in the Swindon and Wiltshire area. As well as being the home of the British Army, the area hosts the Defence Science & Technology Laboratory, part of Porton Science Park. This supports private and academic sector 'spin in' of technologies to bolster the UK's military capability and aims to commercialise the MoD's extensive collection of intellectual property, which could also have non-military uses.
The Inward Investment team and MoD technology transfer arm Ploughshare is identifying key facilities and world-leading personnel that companies can utilise. This will foster collaborations across a range of industries and increase new investment at Porton. Wiltshire Council, supported by the LEP, recently opened its new Incubator Units on site and is planning phase 2 to accommodate more companies to this unique ecosystem.
Digital technology and creative industries
Swindon and Wiltshire have a wide range of national and international HQs, with digital requirements including Honda of the UK Manufacturing; Nationwide; Research Councils UK; The National Trust; The UK Space Agency; Wasdell Group and WH Smith, supported by a vibrant SME network.
The proximity to GCHQ and local vibrant business network attracts a variety of big data and cyber-related companies to this area. Sector leading universities, such as Oxford, Bristol and Bath, the latter delivering the national Institute of Coding programme, add skilled staff and R&D collaborations to this cluster. Swindon Borough Council is investing £2 million in the 1st phase of Carriage Works, a unique rail heritage building, to provide Incubation Space and units for digital and creative companies.
Overseas activity
The partners are working with the Department for International Trade, Foreign & Commonwealth Office, the China British Business Council and regional partners to showcase local expertise in new transport systems, life sciences and digital technology to stimulate inward investment and support local exporters. This links to the UK government's Industrial Strategy and two of the Grand Challenges: Future Mobility and Data. Overseas activity will particularly focus on the Americas, Asia and Pacific regions and include welcoming groups of businesses and those exhibiting at important trade events.
Please note: this is a commercial profile
Phil Clement
Head of Investment & Export
Swindon and Wiltshire LEP
Tel: 07423 623374
Swindon and Wiltshire LEP discuss transforming urban centres and local developments

Swindon and Wiltshire LEP discusses the development of the urban centre in Swindon and Salisbury, as well as developments in Wiltshire Swindon and Wiltshire is an area of major economic significance; attracting substantial overseas and UK investment. Its pivotal location in central southern England offers direct links to London, Heathrow, Oxford, Bristol, Cardiff, the Midlands […]
Editor's Recommended Articles