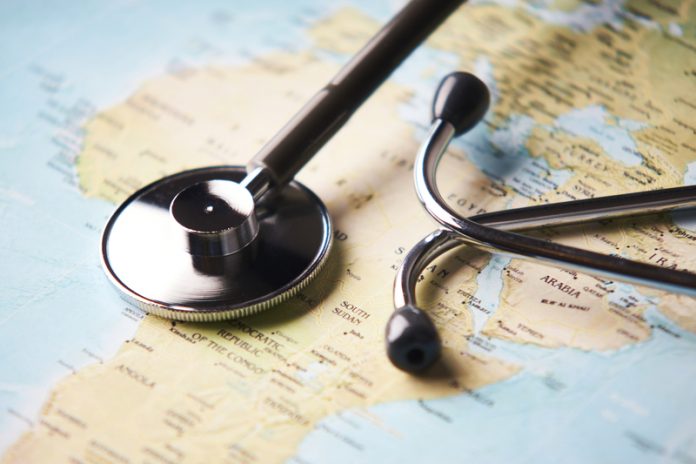 Open Access Government explores the work of the World Health Organization (WHO) Regional Office for Africa in tackling infectious diseases, including tuberculosis (TB)
The World Health Organization (WHO) Regional Office for Africa aims to build a better future for everybody, everywhere. In their view, health lays the foundation for productive and vibrant communities, safer nations, stronger economies and ultimately, a better world. The WHO is known as the lead health authority within the United Nations (UN) system and as such, they help to ensure the safety of the medicines and vaccines that treat and protect us, as well as the air we breathe, the food we eat and the water we drink.
Infectious diseases overview
Communicable, or infectious diseases, are caused by microorganisms like parasites, fungi, bacteria and viruses that are spread, directly or indirectly between people. There are a number of disease-producing bacteria and viruses are carried in the nose, mouth, throat and the respiratory tract. Infectious diseases, such as tuberculosis (TB), leprosy and various strains of influenza (flu) can be spread by coughing, sneezing or mucus on unwashed hands.
Viral hepatitis is a major health concern in the region of Africa, where indeed most people living with hepatitis B and C are not aware that they are infected. Insects, of course, play a major role in the transmission of disease, indeed, bites from Anopheles mosquitoes transmit malaria parasites that can have a devastating effect on high-risk populations, such as pregnant women and children under age five.1
Tuberculosis (TB)
Taking one of the many health areas covered by WHO, we'll now take a closer look at tuberculosis (TB), which is caused by bacteria (Mycobacterium tuberculosis) that often affect the lungs. Today, TB is both curable and preventable. We know that TB is spread from person to person through the air and that when people with lung TB cough, sneeze or spit, they TB germs propel into the air.
According to the WHO, roughly one-third of the world's population has latent TB, which means that those who have been infected by TB bacteria are not ill and as such, cannot transmit it. Added to that, those infected with TB bacteria have a 10% lifetime risk of falling ill with TB. However, individuals with compromised immune systems, such as those living with HIV, malnutrition or diabetes, or those who use tobacco, are at a much higher risk of becoming ill, in the view of WHO.
The symptoms of TB include a cough, fever, night sweats or weight loss can be mild for many months. Without the correct treatment, 45% of HIV-negative people with TB and most HIV-positive people with TB will, unfortunately, die. One important fact about TB is that it is the ninth leading cause of death globally, ranking above HIV/AIDS. The WHO also draws our attention to the fact that a predicted 417,000 people died from TB in the African region (1.7 million worldwide) during 2016.2
Taking a real-life example, the WHO website tells us the story of Sunny who works as a fashion designer in Nigeria, started coughing and experiencing chest pains, toe pain and frequent headaches. The symptoms became unbearable and were beginning to impact upon his daily work, so he went to the hospital for a check-up. He was surprised that he tested positive for TB and he explains more about this in his own words:
"When I learnt I had TB, I immediately started treatment. While I was still on the drug I got instructions from my doctors on how I should go about my social life. I had to minimise the way I deal with people, the things I do with them and how close I get to them."3
Sunny is an example of the many Nigerians who think that having TB will have an adverse effect on their social relationships, daily. Sunny, in his own words, highlights the importance of getting tested for TB and taking treatment for it, if required.
"If they come out and take the treatment it is for their (own) good and our country so that the disease will not spread to uninfected people. I'll advise (that) those having symptoms (should) visit the hospital, get tested and if they have the disease, they should go for treatment as it is totally free."
The coordinator of NTBLCP Dr Lawanson Adebola, comments on the stigma attached to TB: "Even though there has been some form of social mobilisation already happening in the community, a lot of people still do not know what TB is all about. TB is not a disease of the poor only as even the rich get infected – that is why it is important that we go out there to hear the perception of people when it comes to TB to be able to design the best messages so that action can be taken''.
In closing, the expert Dr Awe Ayodele from the WHO TB team lead explains the important role of the organisation, when it comes to TB: "WHO provides guidelines for the treatment of TB, sanctions and approves the algorithm for the diagnosis, treatment of TB and provide the needed technical assistance in the areas of educating the people, supportive supervisions, training and developing strategic plans"
References
1 http://www.afro.who.int/health-topics/communicable-diseases
3 http://www.afro.who.int/news/nigerias-struggle-ending-tb-stigma
Open Access Government
editorial@openaccessgovernment.org
Editor's Recommended Articles