Energy rationing is on the cards as Russia continues to use energy as a weapon by limiting supplies in response to EU sanctions
Europe is in for a "really tough winter", says the boss of Shell Ben van Beurden at a recent energy conference. Energy prices will continue to rise significantly, he explains.
He adds that, unfortunately, energy rationing in Europe cannot be ruled out due to worries over the supply of gas from Russia.
Russia is being accused of using gas "as a weapon" by limiting supplies in response to EU sanctions.
Germany receives 42.6 billion cubic metres of gas from Russia
Germany has already moved closer to gas rationing. Last month, the country triggered the "alarm" stage of an emergency gas plan to deal with shortages, amidst fears of dwindling energy supplies.
This plan would actually allow the government to intervene and prioritise energy to those who need it most, such as individual households and emergency services.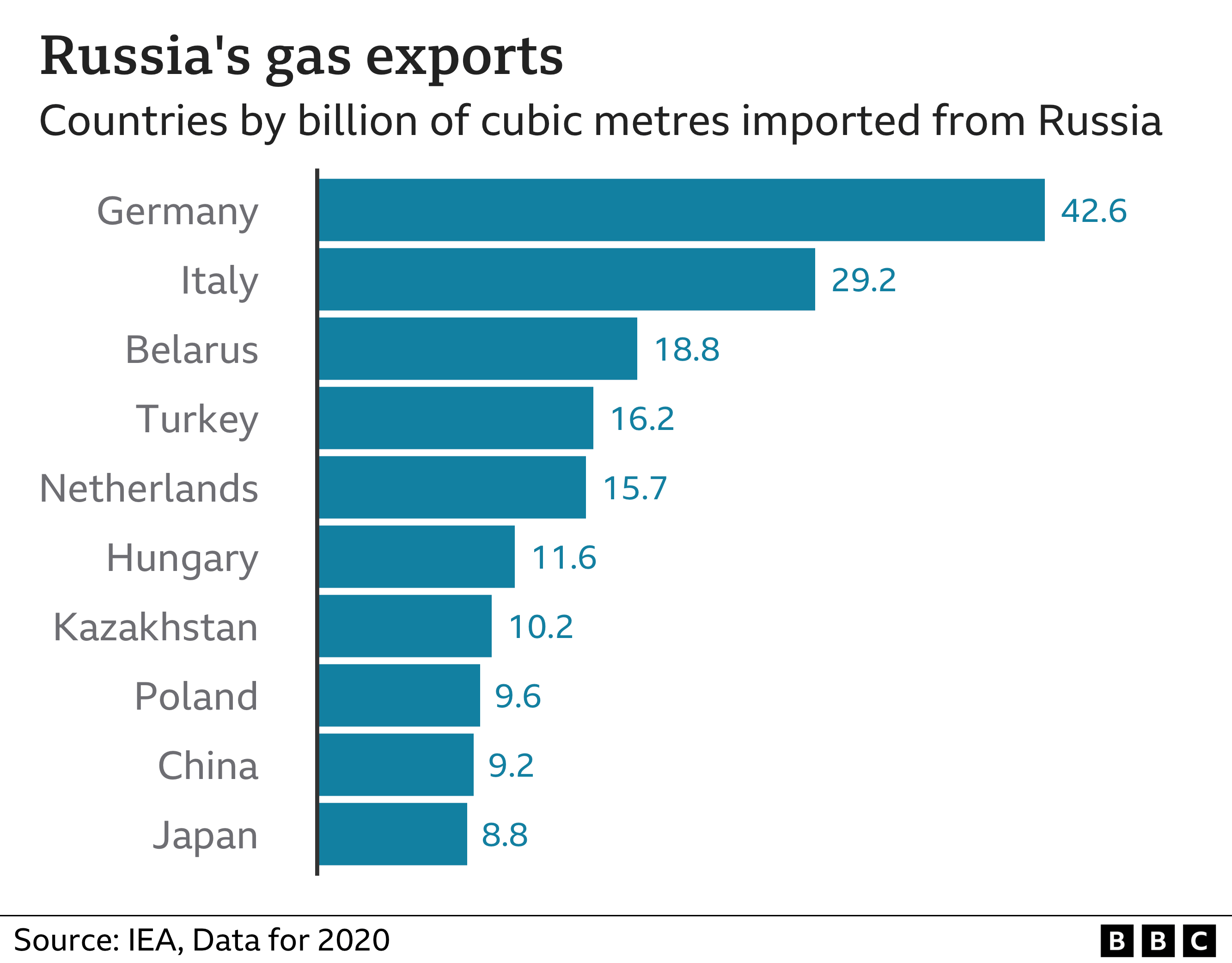 It is not surprising that Germany is beginning to prepare for the worst considering that they rely so heavily on Russian gas supplies.
In fact, just last week Russian natural gas supplies to Germany via the Baltic Sea pipeline Nord Stream 1 were halted for 10 days for annual maintenance work. Many fear that these supplies may never return once maintenance work has been completed.
Italy too, is suffering. The country has reported shortages in gas supply, with Italian energy giant Eni revealing last month that it was only getting half of the 63 million cubic metres per day it had requested from Gazprom.
Energy rationing: Russia supplies 40% of the EU's natural gas
Speaking at the Aurora Spring Conference in Oxford, Mr van Beurden said: "It will be a really tough winter in Europe.
"Some countries will fare better than others but we will all be facing a very significant escalation in energy prices."
The EU finds itself in an extremely difficult situation. It is reliant on Russian fossil fuels, with Russia supplying 40% of its natural gas. It also supplies 27% of the EU's imported oil, receiving around €400 billion ($430 billion; £341 billion) a year in return.
Does the answer lie in boycotting Russian supplies?
Member states had planned to store gas during the summer ahead of higher winter demand for fuel, but Russia's latest moves mean that this strategy may be out of the question as they struggle to build up reserves.
Currently, Europe's gas stocks are 62.6% full and there are fears that meeting the target of at least 80% for winter will be difficult.
Poland, Bulgaria, Finland, Denmark, the Netherlands and others all had their Russian gas deliveries suspended because they refused to pay in roubles.
In the UK, less than 5% of its natural gas is imported from Russia, but it is reliant on Norway for a third of supplies.
Leaders are concerned that if Russia makes further supply cuts to the European Union, or the bloc boycotts purchasing gas, then competition for those supplies would increase.
Energy prices in the UK will go up higher than predicted
Though the UK will not be as badly hit as many countries in the EU, it would be affected by prices rising in the global markets as demand increases.
Earlier this week Ofgem warned that domestic energy bills would rise faster this winter than previously forecast.
Shockingly, it has been predicted that there will be a rise of more than £1,200 a year to UK domestic bills in October.
Cornwall Insight said that the typical domestic customer was likely to pay £3,244 a year from October and then £3,363 a year from January.
Talks are already underway with energy firm Centrica to discuss the possibility of re-opening a giant gas storage facility in case European supplies from Russia are cut off.
Editor's Recommended Articles