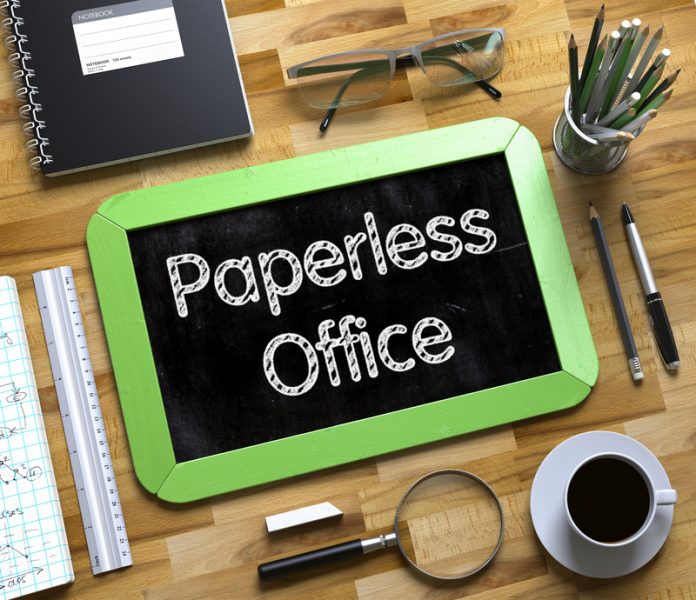 A new campaign has been launched to challenge businesses to reduce their paper usage, following recent research which found that a third of UK workers admit to printing out unnecessary paper documents every single day
In a survey of 1,000 employees, conducted by award-winning mobile data capture solution WorkMobile, 39% of businesses have not yet implemented a paper-less policy to try and reduce paper usage. And such a heavy reliance is having a detrimental effect not only on business costs but also on the environment.
Responding to the findings of The Death of The Paper Trail report, WorkMobile is launching a Paperless Challenge campaign to invite businesses in the worst performing sectors – construction, utilities and education – to do away with day-to-day printing, and instead, turn to digital solutions.
The challenge asks participants to undertake a one-month stint of being completely paper-free, with the aim of illustrating just how many efficiencies can be made through replacing paper in the workplace with digital versions.
To aid the process, WorkMobile is offering £500 worth of digital data capture products, along with £500 of expert consultancy to the businesses that agree to take part.
Colin Yates, chief support officer of WorkMobile, said: "It's shocking to see just how much paper waste some businesses are producing on a daily basis. Although some may see the transition to becoming paper-free as a giant task, our aim is to take the stress out of the process, providing a solution that helps companies save money, safeguard their assets and communicate effectively – all while reducing their ecological impact.
"We believe our Paperless Challenge will illustrate the many benefits of a paper-free office to those that will see the greatest impact."
To sign up for the Paperless Challenge contact Melonie Crompton on Melonie.crompton@workmobileforms.com. And for more information visit: https://www.workmobileforms.com/paperless-challenge/.
Editor's Recommended Articles