The 'Know Your Neighbourhood' Fund has been backed by £30 million to tackle loneliness, by financing volunteering opportunities in numerous cities
Volunteering opportunities, including youth clubs, mental health charities and social enterprises are among the organisations to help reduce loneliness across the UK.
Helping to connect communities, develop skills and help public services serve local communities, this fund will predominantly go to underdeveloped areas – as research shows that adults are more likely to feel lonely if they lived in a deprived area.
The Know Your Neighbourhood fund will finance 27 disadvantaged areas, from Wakefield to Wolverhampton, to be better supported to create new volunteering opportunities for local communities.
Areas with higher rates of unemployment tend to have higher rates of loneliness
Initiatives such as helping parent carers take part in volunteering, and training for young people to become accredited sports coaches are to be launched by the UK government, working in partnership with numerous trusts and charities.
The 'Know Your Neighbourhood Fund', set to improve wellbeing and social connections, will provide 1-1 support for vulnerable residents, fund new activities such as arts and crafts, sports and coffee sessions, and support social community events amongst other projects.
£5 million funding to creative arts and cultural organisations
Through Arts Council England, The National Lottery Heritage Fund and Historic England, the Know Your Neighbourhood Fund will also generate volunteering opportunities in museums, and voluntary arts groups such as community choirs, music and drama clubs.
Beneficiaries of the Know Your Neighbourhood Fund include:
Groundwork (Blackpool) is a federation of charities aiming to create vibrant, green, neighbourhoods. Having received £25,000 in funding, they aim to increase volunteering opportunities in the garden, café, reception and library at their Grange Park Community Hub.
Motive8 Youth C.I.C (Wolverhampton) a non-profit organisation, uses sport to empower young people. £20,000 funding has been used to recruit 20 young people to undertake an eight-week challenge, including training to become an accredited sports coach, mentoring, undertaking volunteering sessions, and delivering a social action campaign.
A Stitch Different CIC (Barrow-in-Furness) is a social enterprise made up of parent carers of young people with autism, ADHD, sensory and other disabilities, who create weighted, compression and sensory products. Funded by nearly £4,000, the organisation works with older adults who have mental health issues, encouraging parent carers to volunteer to reduce feelings of isolation.
Age UK Hull (Hull and the East Riding of Yorkshire) offers support to older people. The project has received nearly £27,000 to widen its Home Befriending Service in Kingston upon Hull, expected to support over 170 individuals suffering from isolation by providing regular home visits to older individuals.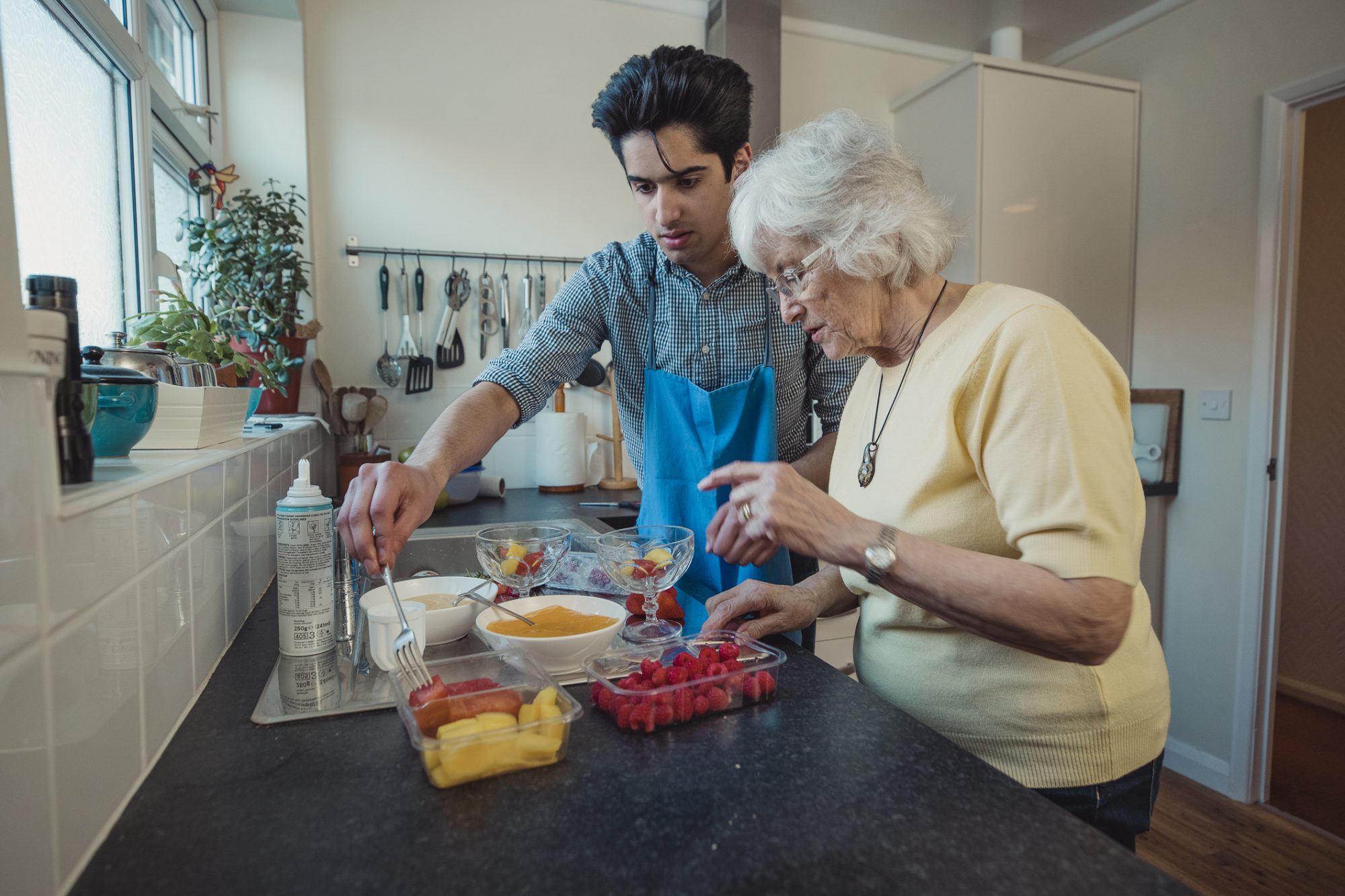 Rochdale Connections Trust (The Borough of Rochdale) has worked to support local people for over 20 years. Know Your Neighbourhood funding will enable the organisation to utilise a social prescriber to re-engage those who have become isolated, detached and lonely by developing a range of activities that meet the needs of the local community.
Jack Drum Arts (County Durham) aims to deliver an inter-generational project bringing people of all ages together to participate in regular weekly activities, culminating in a community carnival. Activities include arts and wellbeing sessions such as drumming, singing, dance, carnival costume and prop making, with participants volunteering to support the delivery of activities and organising of the community carnival.
Centre 81 (Great Yarmouth) is a skills and activities centre for people with disabilities. Funding will create a supportive place for people to socialise within the newly refurbished Yare House, providing a welcoming lunch space with the opportunity to take part in a range of different activities such as crafts, cooking and woodwork.
"Over the next three years, the insights we learn will help us to understand the issues impacting volunteering and social inclusion"
Rosemary Macdonald, CEO, UK Community Foundations said: "Loneliness can impact anyone at any time in any community, and the work of voluntary organisations to reduce isolation and loneliness has been in higher demand since the pandemic.
"The Know Your Neighbourhood Fund has enabled community foundations to provide vital support to initiatives that encourage impactful volunteering and community connectivity in some of the country's most vulnerable areas. Over the next three years, the insights we learn will help us to understand the issues impacting volunteering and social inclusion, and we're so grateful to the Government for this opportunity."
Editor's Recommended Articles