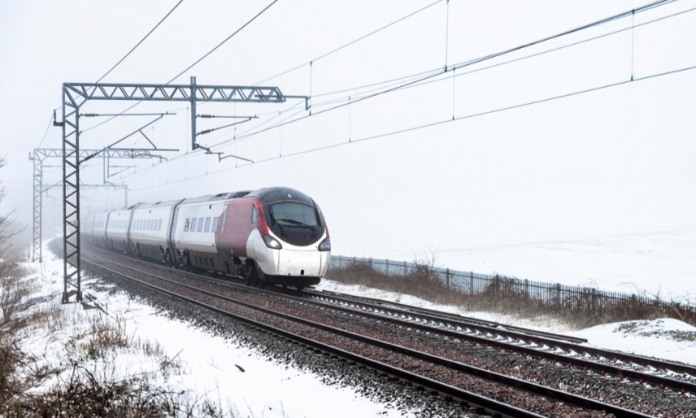 The UK is embracing trailblazing hydrogen transport. Here, Open Access Government discusses some recent initiatives led by The Rt Hon Grant Shapps MP, Secretary of State for Transport
Enabling a safe and sustainable recovery of inter-national travel for 2021 and beyond is essential as the UK recovers from the COVID-19 pandemic. The Rt Hon Grant Shapps MP, Secretary of State for Transport, recently highlighted this and stressed that utilising new and innovative methods are key to improving the transport sector. "As we continue on our road to a green recovery, we know that to really harness the power of transport to improve our country – and to set a global gold standard – we must truly embed change. That is why I'm delighted that, through our plans to build back better, we're embracing the power of hydrogen and the more sustainable, greener forms of transport it will bring."
The UK plans to wholly embrace a hydrogen-fuelled future, for example, the £23 million 'Hydrogen for Transport Programme,' which was launched in August 2017. Through the programme, there are also plans to include £6.3 million of funding for a green hydrogen refuelling station and 19 hydrogen-powered refuse vehicles in Glasgow, a world-first. This will give a huge post-COVID boost to local economies in the UK through the creation of green jobs while also vitally decarbonising the transport network.
HydroFLEX
At the end of 2020, trials of UK's first hydrogen powered train began. The train, known as HydroFLEX, has been supported with a £750,000 grant from the Department for Transport (DfT) and these trials follow almost two years of development work and more than £1 million of investment by both Porterbrook and the University of Birmingham.
The development started with the DfT commissioning a masterplan that planned to pave the way for exploring and accelerating how green hydrogen could power buses, heavy goods vehicles (HGVs), rail, maritime and aviation transport across the UK.
Unlike diesel trains, hydrogen-powered trains do not emit harmful gases, but instead use hydrogen and oxygen to produce electricity, water and heat. Furthermore, this ground-breaking technology behind the trains will also be available by 2023 to retrofit current in-service trains to hydrogen, helping decarbonise the rail network and make rail journeys greener and more efficient.
Today, the next stages of HydroFLEX are already well underway, with the University of Birmingham develop- ing a hydrogen and battery-powered module that can be fitted underneath the train, which will create more space for passengers in the train's carriage itself.
These trials are part of the Ten Point Plan for a Green Industrial Revolution, where the UK has pledged to build back better, support green jobs, and ultimately, accelerate the UK's path to net zero. The government announced over £5 billion to support a green recovery, and the plan mobilises £12 billion – potentially more than three times as much from the private sector – to place green jobs at the heart of the UK's economic revival.
"Imagine how our Green Industrial Revolution could transform life across our United Kingdom. You cook your breakfast using hydrogen power before getting in your electric car, having charged it overnight from batteries made in the Midlands," stated Boris Johnson, UK Prime Minister, when referring to the plan last year. While discussing electric cars, it is also useful to recognise the recent announcement by Transport Secretary Shapps of funding to increase the number of electric vehicle chargepoints to nearly 8,000. He also urged local councils to take advantage of the scheme as more drivers make the switch to electric, "creating healthier neighbourhoods and cleaning up our air as we build back greener."
The UK is already a world leader in investigating the use of hydrogen for heating, replacing fossil fuels like natural gas with hydrogen and hydrogen blends. The government are keen to accelerate this work and support industry, particularly within the transport sector, and the general target milestones for driving the growth of low carbon hydrogen are as follows:
• 2021: Publish the Hydrogen Strategy and begin consultation on government's preferred business models for hydrogen.
• 2022: Finalise hydrogen business models.
• 2023: Work with industry to complete necessary testing allowing up to 20% blending of hydrogen into the gas distribution grid for all homes and begin hydrogen heating trials in a local neighbourhood.
• 2025: Hope to see 1GW of Hydrogen production capacity, and support industry to begin a large village hydrogen heating trial and set out plans for a possible pilot hydrogen town before the end of the decade.
E10 Fuel
Furthermore, motorists across the UK are set to shift to greener fuel with the introduction of E10 at petrol stations from September 2021. E10 fuel is an eco-friendly blend of petrol and ethanol that will hopefully cut transport CO2 emissions by 750,000 tonnes a year. It will also boost job opportunities in the North East, with the reopening of a biofuel plant, and increasing production at existing biofuel plants. This will support the UK's wider bioeconomy by ensuring the materials needed for E10 are produced and refined in the UK.
Discussing this, Transport Secretary Grant Shapps stated, "we're going further and faster than ever to cut emissions from our roads, cleaning up our air as we accelerate towards a zero-emission transport future. Although more and more motorists are driving electric vehicles, there are steps we can take to reduce emissions from the millions of vehicles already on our roads – the small switch to E10 petrol will help drivers across the country reduce the environmental impact of every journey, as we build back greener."
Editor's Recommended Articles