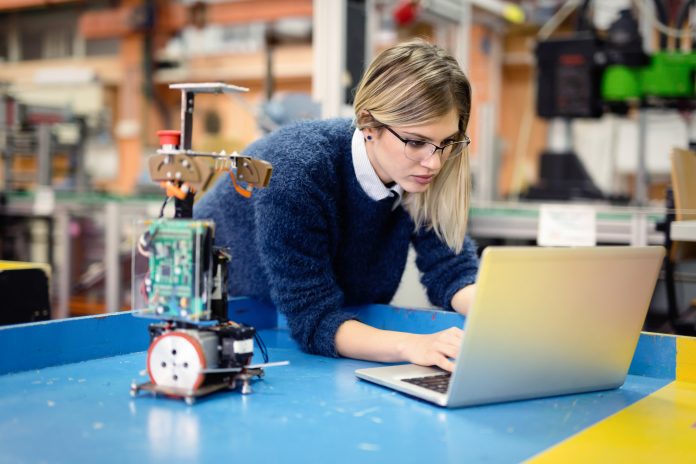 As the country marks International Women in Engineering Day on June 23rd, figures revealed by Open Study College show engineering courses ranked within the top 10 most popular courses for women
In 2018, just 12% of the UK's engineering workforce was female[1] – the lowest percentage in Europe. Despite this low representation much work is being undertaken by organisations and businesses alike to support an increase in the number of women working within the engineering industry.
Further research and commentary around the matter suggests that despite engineering being a career path in which women can excel, many often deem it something unsuitable or unachievable.
For those that have already completed their education but would like to pursue a career in engineering distance learning provides a great way to gain the required qualifications to work within their chosen field – and is clearly already proving a popular option.
Samantha Rutter, CEO at Open Study College, said: "In today's society we often take for granted equality of opportunity and assume young women know they can succeed in any career they so choose. Unfortunately, the stats show many young girls feel less confident in choosing STEM subjects in school. Even in more gender-neutral countries such as Sweden, research[2] has found female students are still more inclined to study HEED (Health, Elementary Education and Domestic) subjects as they progress through their academic career.
"As a woman in a CEO position aged 30, I know we at Open Study College actively encourage women to take that next step in their career and provide feasible study options and paths to achieving their goals. We create case studies highlighting women achieving positive outcomes in their training to give young women and girls something or someone to aspire to.
"Events such as Women in Engineering Day are vital to continue to grow awareness of such career paths, but they also enable us as an education industry to reflect on the opportunities we offer to women and ask how we can do more to highlight the availability of engineering as a viable option for women."
More recently specific drives towards increasing awareness of engineering as an option for women have been taking place, including an interactive event hosted by Cranfield University in April this year targeting school-aged students. And with a shortfall estimated in 2018 by Stem Learning, the university-based and government-backed national organisation set up to provide Stem education and careers support, to be at around 173,000 skilled workers, there is more need than ever to encourage young people, particularly women or girls, to take up engineering as a career path.
Women in Engineering Day is now an annual occurrence with a strong focus on raising the profile of women in the industry and highlight the many career opportunities available to women within the industry. The focus for 2019 is #TransformTheFuture to inspire the next generation of female engineers.
"It is impressive to see how Women in Engineering Day has grown and become an international phenomenon, with the STEM industry working hard to increase female representation and opportunities," added Samantha. "Education is one important part of the puzzle when it comes to growing the number of women in engineering and we remain keen to continue to promote the opportunities that can open up thanks to distance learning."
For more information on Open Study College and the wide variety of courses on offer, please visit: www.openstudycollege.com
Editor's Recommended Articles