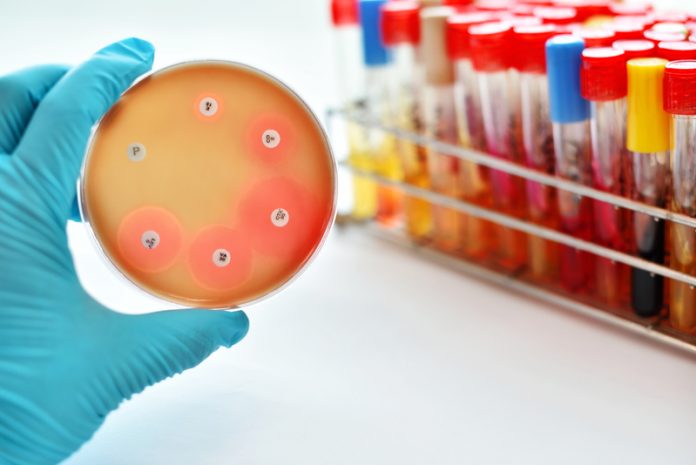 The funding will be used to deliver four new projects as part of the Global AMR Innovation Fund (GAMRIF)
These projects are funded by UK aid and will primarily benefit people in low and middle income countries, where the burden of infection is greatest.
AMR occurs when microbes, including bacteria, viruses, fungi and parasites, no longer respond to the drugs that would normally kill them, such as antibiotics.
The resistance has caused many routine infections to become more difficult to treat.
It is estimated that 5,000 deaths are caused every year in the UK because antibiotics no longer work for some infections.
Professor Dame Sally Davies, England's Chief Medical Officer, said:
"Today's announcement is further evidence of the UK collaborating with international partners to lead global efforts to tackle AMR.
"The GAMRIFinvestments aim to protect the world's most vulnerable and tackle AMRwhere the burden of infection is greatest.
"I am pleased that the UK will be working in partnership with a range of leading organisations to deliver vital research activities across the OneHealth spectrum – together this represents a formidable force against the threat of superbugs."
Health and Social Care Secretary Jeremy Hunt said:
"Antimicrobial resistance is no longer a threat of the future – it is a problem here and now, and one that is killing hundreds of thousands of people across the world each year.
"This new investment cements our commitment to world-leading new research to tackle AMR on a global scale, and these innovative projects have the potential to develop real solutions and save lives."
GAMRIF's other projects include a UK–China AMR collaboration and InnoVet-AMR, with the Canadian International Development Research Centre.
Editor's Recommended Articles