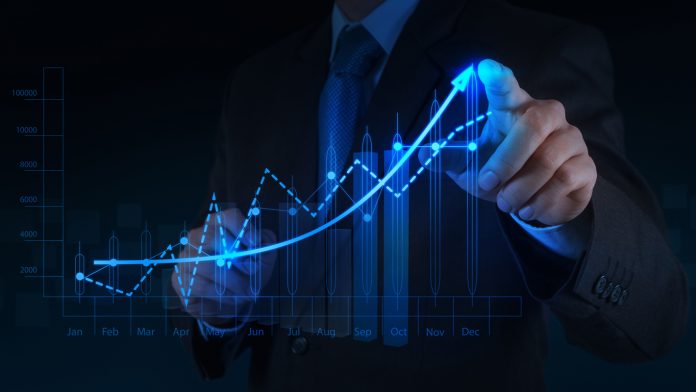 Sven De Cleyn explains how Imec's business accelerator program can help larger companies to fine-tune and launch their tech innovations
Imec is opening its imec.istart business accelerator program – originally targeted at start-ups – to larger companies, providing them with a safe and inspiring environment to further fine-tune and launch their tech ideas.
Fast-paced technological and digital (r)evolutions are continuously disrupting traditional markets. To cope with these disruptions, large corporations typically engage in corporate venturing projects that enable them to connect and partner with promising, innovative start-ups.
But innovation does not always have to come from outside the company. Most corporations do have the capabilities to come up with great new business ideas. Unfortunately, because many of these projects are too high-risk or too far removed from the company's current core business, they are often dismissed and stashed away.
Sven De Cleyn (imec.istart program manager) explains more: "Though these companies have the resources to explore these innovative ideas, they choose not to, so as not to dilute their established brand name. What they need is a new approach, radically different from internal venturing or R&D; an approach that allows them to explore their idea's business potential in a more neutral and inspiring setting, isolated from the company's current core activities and daily operations."
To encourage companies not to let these ideas gather dust on the shelf, imec is now opening its imec.istart business accelerator program, which originally targeted tech start-ups, to large corporations as well.
What is imec.istart?
The imec.istart program is a business accelerator program that helps tech start-ups get their business off the ground. For 12 to 18 months, selected start-ups get the opportunity to enjoy the program's support package, including specialised workshops, useful facilities such as office space, and access to imec's wide network of partners in the tech industry. The program was founded in 2011 and has gathered a lot of traction since. Amongst others, it has been recognised by UBI Global as one of the best business accelerator programs worldwide.
At the moment, the imec.istart portfolio consists of over 140 tech start-ups, creating over 1,000 full-time jobs and reaching an annual turnover of 188 million euros in 2016. The aim of the imec.istart program is not only to guide start-ups through the first couple of months of their existence but also to help them become scale-ups. For instance, each year the imec.istart team organises an Investors' Day, which provides the entrepreneurs with the opportunity to pitch their ideas to potential investors that are part of imec's network.
The imec.istart team also regularly organises field-specific international missions, lowering the threshold for start-ups to explore new markets abroad. Moreover, collaboration initiatives (such as EuroIncNet) have been set up with a number of other top accelerators in Europe. And these extra efforts pay off: imec.istart was even listed as the most successful European accelerator when it comes to creating scale-ups in the 2016 Europe Scale Up Report.
Launching a corporate's innovation as if it were a start-up
The imec.istart team is continuously looking for new ways to stimulate innovation. Within this framework, they have recently decided to open up the imec.istart program to established companies as well. More specifically, they are focusing on larger companies that are interested in exploring new business ideas for digital or technological innovation.
Sven De Cleyn explains more on this point concerning innovation: "At the moment, we're already in contact with two larger corporations that are interested in joining our program. The idea is to launch their innovation on the market as if it were a start-up. They choose a team of employees that can pull the project and get to join our 12- to 18-month support program. During this period, they get to enjoy all the same perks and benefits as our start-ups."
More specifically, the corporate team can attend hands-on workshops and one-on-one support sessions with industry experts. They also receive support and counselling from imec's experienced experts in residence who help them get off to a flying start.
Another important advantage is that they gain access to imec's in-house technical expertise, its global network of partners in the tech industry, as well as imec's infrastructure of cleanrooms, test labs and smart spaces.
In addition, imec houses its own living labs team that can support entrepreneurs with thorough user involvement research, from co-creating to prototyping to business modelling. With imec.livinglabs' support, entrepreneurs can make sure that their solution truly meets users' needs.
Sven De Cleyn is keen to explain more about the program's benefits in his own words: "In summary, the main advantage of this corporate imec.istart program is that companies can explore potential new business opportunities in a safe and inspiring ecosystem that fosters innovation. During the program, we manage their project as if it were a start-up, but at the end of the track, the companies can still choose whether to continue the business as a separate start-up or spin-off, or whether they want to integrate the technology into their main offering.
"We offer these services in return for a consultancy fee, so we don't claim any IP or take any financial stake in the business. It's a unique opportunity for larger corporations to ride the wave of innovation and creativity that is so omnipresent in the start-up scene."
Are you interested in joining the imec.istart program or looking for more information? Then take a look at the imec.istart website or contact Sven De Cleyn (imec.istart program manager) directly at sven.decleyn@imec.be .
Please note: this is a commercial profile
Sven De Cleyn
Program Manager imec.istart
imec
Tel: +32 474 29 76 94
imec – imec.iStart

NanoStreem strives for better understanding of the occupational hazards related to the use of nanomaterials, and the better governance of the risks related to of the manipulation of nano-materials
Editor's Recommended Articles