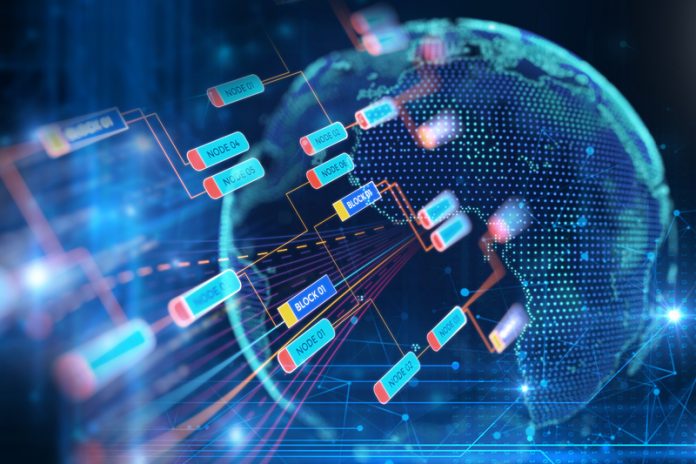 Angel Versetti, CEO of Ambrosus discusses the world's first blockchain ecosystem for supply chains and global trade
Blockchain is the new internet. 2017 has been explosive for the blockchain sector, with the technology permeating every possible industry, with every country and every corporation talking about it. Crypto­currencies have taken financial markets by storm, with no institutional investor without sharp feelings about them: some calling them the future, others a scam. With countless Initial Coin Offerings (ICO) bootstrapping start-ups, blockchains and protocols overtaking Venture Capital by a factor of 3 within only months of reaching its volume. The market capitalisation of the industry grew from $16 to $160 billion USD just this year alone. Following the explosive growth in the first half of 2017, the regulations started coming in from all parts of the world in the second half of 2017 to try and reign in the booming sector.
Being a victim of its own success, blockchain also attracted a large number of opportunists and fraudsters, who abuse the unregulated markets and the powerful technology, as a result leading to a lot of public and financial sector stakeholders taking a very careful approach when it comes to using the blockchain. Most of them simply united into large consortia to build their own private distributed databases, which they call blockchains. When it comes to community-driven, public blockchains, they have to constantly prove themselves to be legitimate stakeholders in order to interact with the established industrial and financial players.
Ambrosus: Pioneering legitimacy and rejecting tens of millions of dollars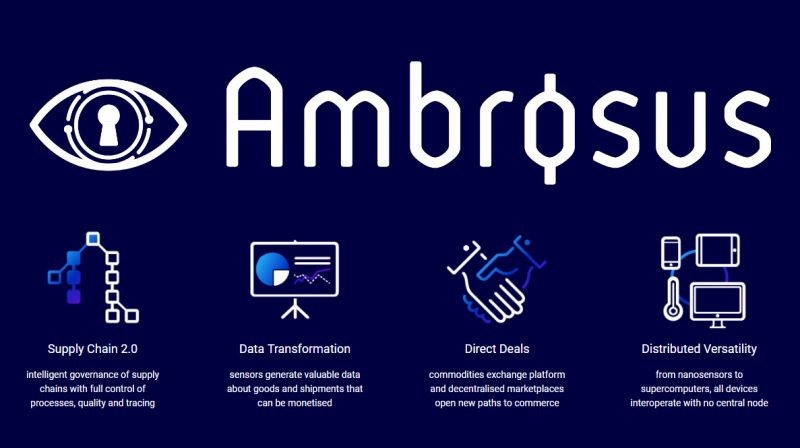 In the flurry of Initial Coin Offerings in 2017, most of which were conducted with little else than a white paper and a flashy website, and many of which broke countless regulations and practices, Ambrosus was different from the very outset. Emerging from the two leading Swiss technology clusters, the Crypto Valley in Zug and EPFL Innovation Park in Lausanne, Ambrosus secured both the financial backing and operational support from the public-sector entities in Switzerland; it boasted an official partnership with the United Nations 10YFP, responsible for implementation of Sustainable Development Goals, and an endorsement from EIT Food.
The team includes the ex-Director of the biggest public sector R&D cluster on food and nutrition in Switzerland, a former project lead at the UN, an ex-Vice President at JP Morgan and several world-prominent professors and researchers from Harvard, MIT, EPFL and ETH Zurich, working together with Parity Technologies, a pioneer in the blockchain development, led by the Founder of Ethereum, Dr Gavin Wood. The advisory board includes such prominent people as ex-CIO of UBS and President of the Crypto Valley, Oliver Bussmann, Chairman of LDJ Capital David Drake, Managing Partner at Kenetic Capital Jehan Chu, and many other leading forces in the finance and technology sector.
With such a line-up, partnerships and real technology, Ambrosus already differentiated itself from any other ICO or TGE in 2017. The way it conducted its Token Generation Event was also remarkable, with over €32 million collected at the time of writing. Ambrosus was the first major blockchain to introduce a comprehensive Know-Your-Customer (KYC) policy.
With anonymity being treasured by many parts of the community, many members did not pass the stringent requirements. Ambrosus had to reject over €35 million, something that was met with shock and disbelief in the crypto-industry, which wondered why would anyone raising funds, give up such a big amount just to stay compliant. This is the price Ambrosus was paying in order to stay compliant and signal to other players in the industry – that this is the way the process would have to be done.
And soon enough, under the regulatory pressure, the compliant way to conduct ICOs, paved by Ambrosus, became the new norm in the industry, although implemented by many half-heartedly, to allow as much money as possible to pour in. The compliance and legitimacy of Ambrosus is what resulted in a big outreach from various policymakers, both in Europe and in other regions to reach out and see how Ambrosus could help transform supply chains and trade in those regions. Witnessing the way Ambrosus stands by its values gave them confidence to choose Ambrosus as partner for their pilot projects.
Why connecting tiny sensors to blockchain is a huge deal
Ambrosus combines high-tech sensors, blockchain and distributed open-source software to build a universally verifiable, community-driven ecosystem to assure the quality, safety & origins of products. Located in Switzerland, the most innovative country in the world for 6 years running, Ambrosus innovates within the innovation space of blockchain. It introduced Amber, the world's first data-bonded token, to which sensor-generated readings are assigned through an immutable ledger. It created an architecture that permits compliance, quality control and audits to be automated by smart contracts, creating value for both the private sector and the governments.
If integrated in the supply chains, Ambrosus can monitor the flows of goods, payments and storage conditions, bringing transparency and accountability to the global commerce. It can also ensure that imports and exports do correspond to norms and regulations by serving as an independent verification mechanism.
The key to making this vision work is to turn sensors into oracles, the trusted source of information for the blockchain. Coupling the integrity of sensor-generated data with the blockchain consensus mechanism results in the ability to create the truthful digital reflection of the real world on the blockchain. The implications are significant for the economy, because to build distributed economy, blockchain alone will not be enough. Linking it to billions of Internet of things (IoT) devices and sensors producing quadrillions of readings will be key for any smart city or any economy that wants to run on the blockchain. Ambrosus already works on integration of various third-party sensors into its blockchain – through APIs and gateways and is applying all its collective brainpower to the ultimate quest for the scalability of its network and seamless integration into IoT protocols.
Applications and Use-Cases of Ambrosus ecosystem

Ambrosus is a general-purpose solution, providing a trusted backbone to link products to data. On top of this backbone various layers and protocols can be built, enabling functionalities derived from Ambrosus blockchain, such as data analytics, data visualisation, decentralised storage, payment settlements mechanisms, real-time audits and process management and traceability. By keeping the blockchain open-source, having various APIs and developer tools in place and leveraging the digital token Amber, Ambrosus creates opportunities for developers to integrate existing software or build new one, instantly monetising the traction through a digital token, Amber, which serves as the unit of exchange and as fuel on Ambrosus blockchain. Amber enables participants to derive value from the early adoption of the network, given the fixed limited supply of Amber. The value of adoption of Ambrosus protocol is thus threefold: short-term marketing boost, medium-term value from rising value from adoption of the network, long-term value from creating a public good, a universal repository of data for the global commerce and intelligent supply chains.
The initial applications that were launched in Ambrosus ecosystem, include a peer-to-peer marketplace for quality assured products, where any two parties can enter a commercial deal, with quality parameters for products stipulated within the self-executable contract. Another application has been the supply chain management software, where all the processes from sourcing to processing to distribution could be monitored and managed through smart contracts, permitting automation of the processes. We are currently working on commodities barter platform, where tokenised commodities with assured quality can be exchanged securely.
Early success and adoption of Ambrosus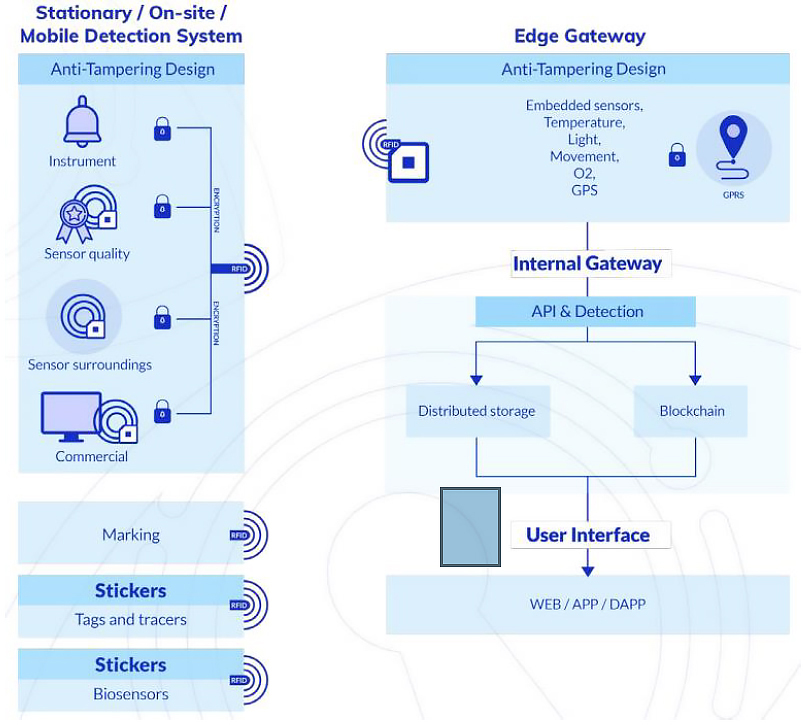 Ambrosus has developed use-cases for a wide variety of markets: food & beverages, pharmaceuticals, commodities and luxury items. For each market, the supply chain will have unique features, which can be reflected in customised smart contracts and distributed software. We have published detailed reports on protecting labels of products, assuring quality and tracing origins. The sensor system can monitor external environment (e.g. temperature, humidity, pressure, location) and internal parameters (structure of tissue, composition, presence of foreign bodies, chemical analysis, DNA analysis).
Ambrosus has become the most popular blockchain in the supply chain domain, with participants in its Token Generating Event hailing from over 100 countries and contributing over €32 million. Worldwide community of developers, engineers, enthusiasts and supporters of Ambrosus exceeds 50 thousand people, creating a lively and dynamic ecosystem.
Ambrosus has been invited to over 30 top-tier events this year, including being selected by Pioneers Festival, Start Summit, Hello Tomorrow and many others; it has been featured in over 100 media articles including Nasdaq, Vice Media, Finance Magnates and Food Navigator. Ambrosus has over 25 existing partnerships and over 100 in negotiation, with the goal to create a multi-stakeholder consortium for its public blockchain for supply chains and global commerce.
We welcome any partners and collaborators in our quest to transform the global trade.
Please note: this is a commercial profile
Angel Versetti
CEO & Co-Founder
Ambrosus
Gotthardstrasse 26, 6300, Zug, Switzerland
EPFL Innovaiton Park, Station 13, 1015,
Lausanne, Switzerland
Editor's Recommended Articles