Here, we discover that All Atlantic Ocean Sustainable, ProfiTable and Resilient AquacuLture (ASTRAL) involves a collaborative ecosystem for Atlantic aquaculture
ASTRAL (2020-2024) will develop new, sustainable and profitable integrated multi-trophic aquaculture value chains in the Atlantic region.
The ASTRAL project, financed under the H2020 Blue Growth programme and coordinated by NORCE in Norway, contributes to the implementation of the Belém Statement and other trans-Atlantic agreements to develop a strategic partnership on marine research, and it participates in building the All-Atlantic Ocean Research Community.
The project's main goal is to increase the value and sustainability of Integrated Multi-Trophic Aquaculture (IMTA) production by developing new, resilient and profitable value chains. In IMTA production, multiple aquatic species from different trophic levels are farmed together. Waste from one species is used as inputs (fertilisers and food) for another species. The IMTA concept is used at four 'labs' in Scotland, South Africa, Brazil and Ireland; these sites grow species such as fish, scallops, lobsters, oysters, urchins and seaweed. A prospective IMTA lab will also be assessed for future production in Argentina.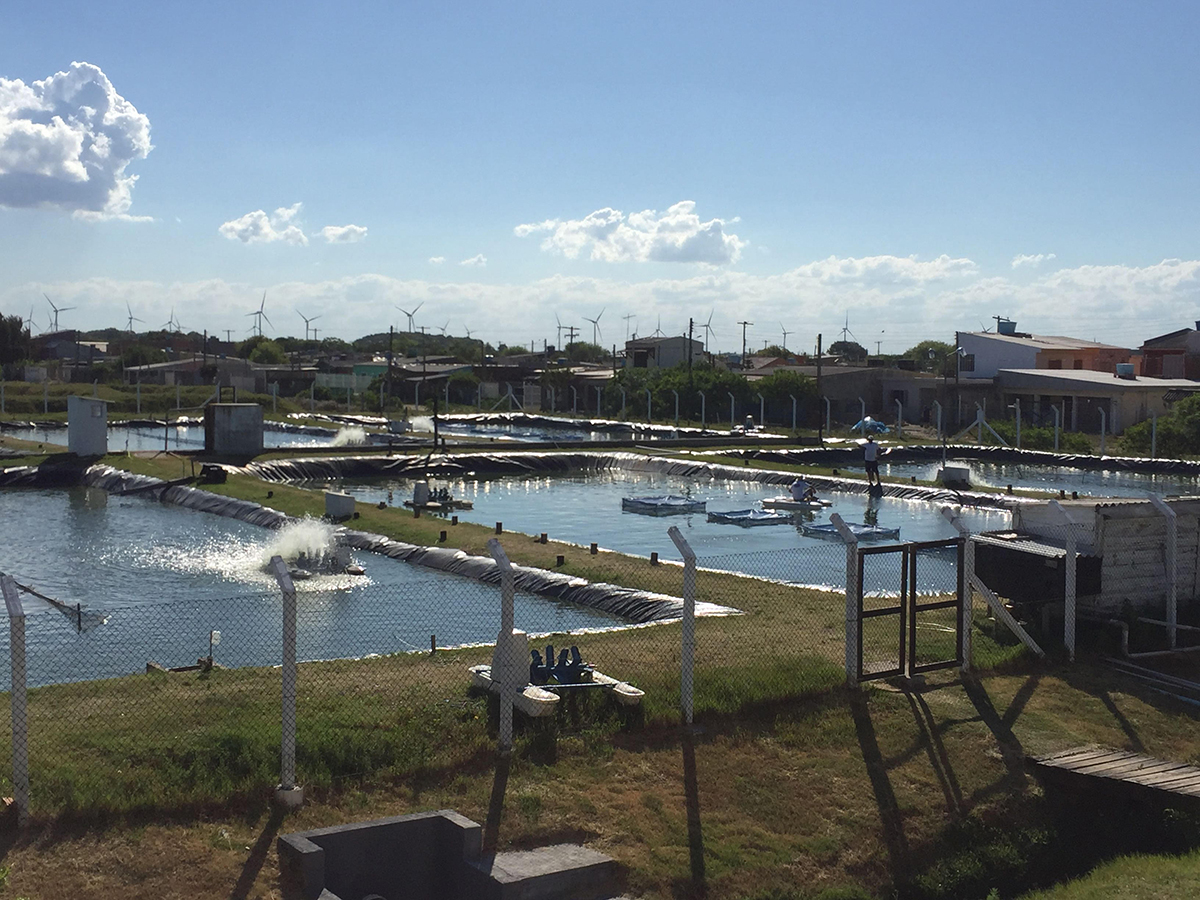 IMTA Lab Brazil is an inshore recirculating system using Biofloc technology. Shrimp hyper-intensive, zero water exchange, Biofloc systems are a sustainable, biosecure alternative to intensive systems. During shrimp production, there is an accumulation of nutrients and organic matter (Biofloc) that needs to be removed mechanically or biologically. The integration of species that consume organic matter (tilapia and oysters) and nutrients (seaweeds and halophytes) are being used as an alternative to maintain the water quality.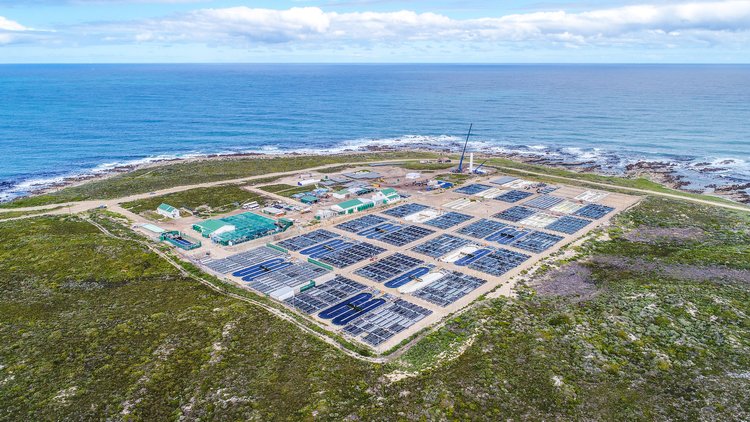 IMTA Lab South Africa grows abalone in land-based raceway tanks and Ulva in adjacent interconnected paddle raceways using abalone effluent. The Ulva serves as a biofilter allowing high percentages of the water from the Ulva systems to be re-circulated back to the abalone tanks with the Ulva used as a supplementary feed, contributing to sustainability and circularity. IMTA lab SA is also developing this cost-effective IMTA for sea urchins.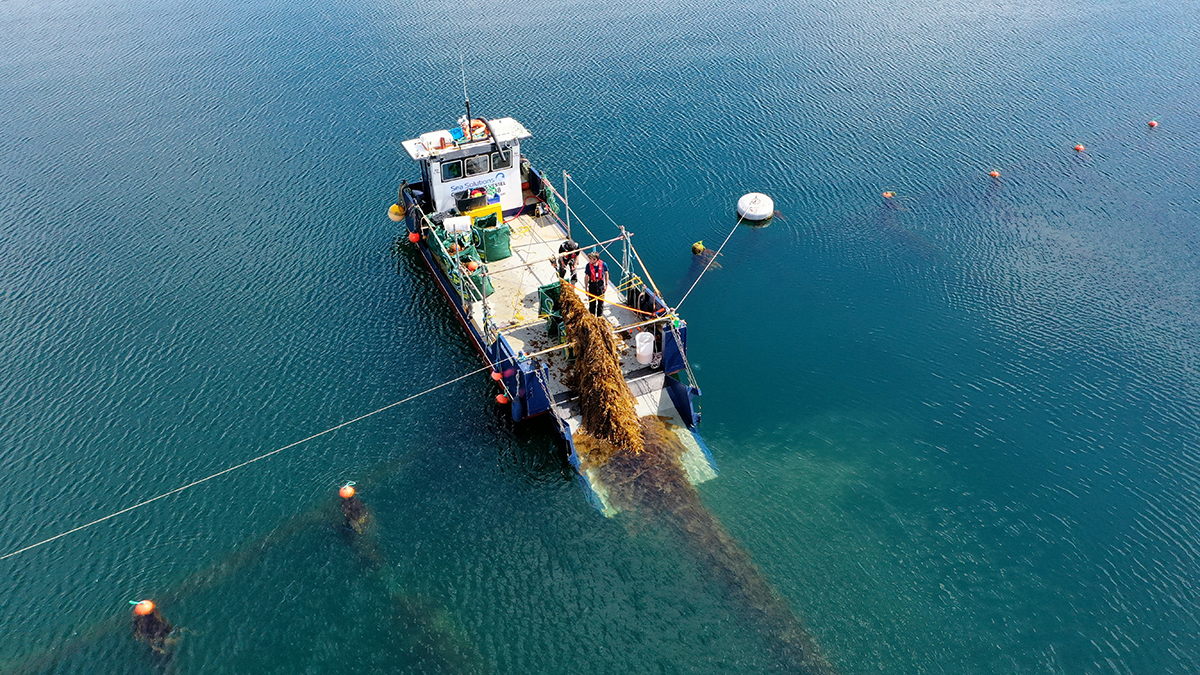 IMTA Lab Scotland, an open water system, produces macroalgae and shellfish. This system demonstrates how the co-cultivation of kelps spp. and the native oyster improves the economy of this growing system. It also strives to achieve production scales necessary to produce widespread positive mitigation effects being collocated near sources of anthropogenic nitrogen e.g. salmon farms.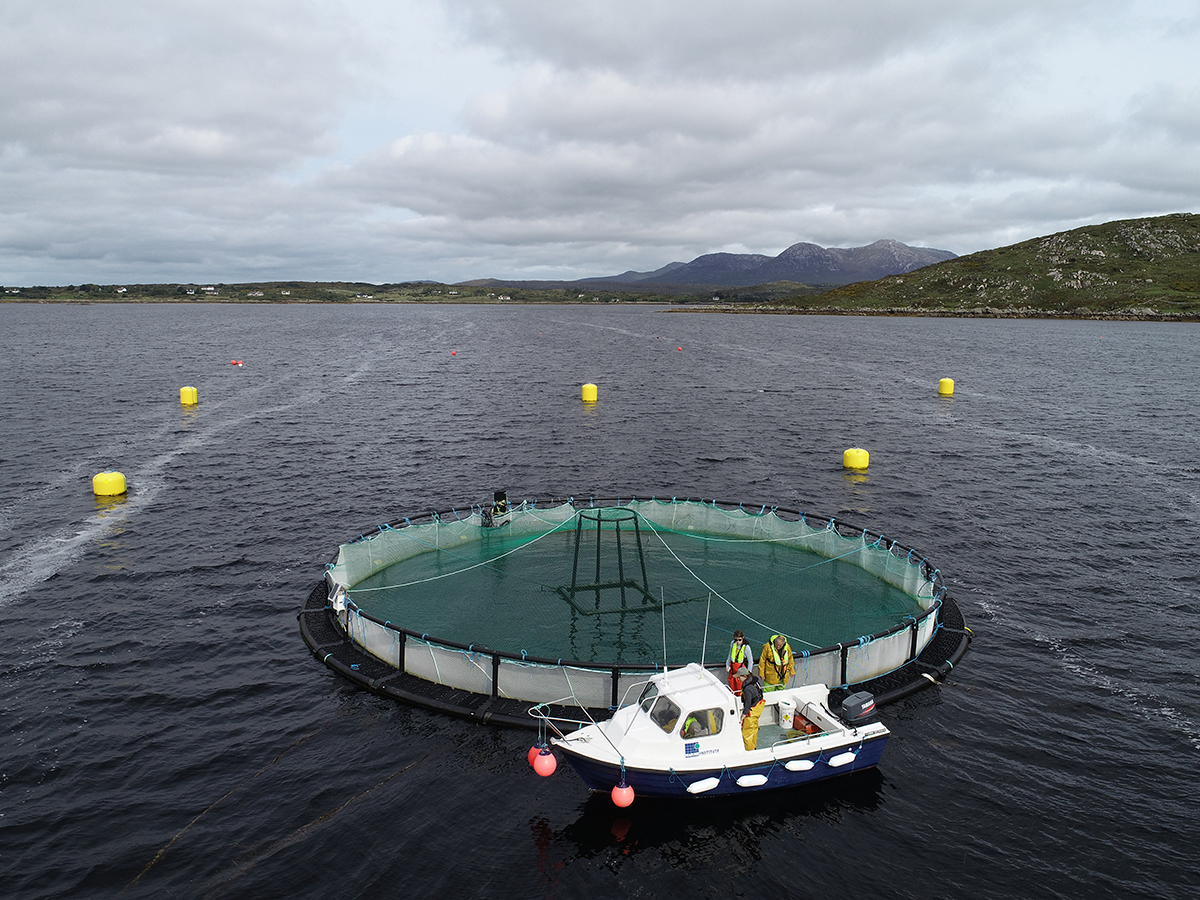 IMTA Lab Ireland uses circular plastic pens to rear finfish species. Invertebrates and seaweed are cultivated together in an adjacent low trophic grid system. This IMTA system explores the feasibility of the co-cultivation of Atlantic salmon, lumpfish, European lobster, native oyster, scallop spp., seaweed spp. and spiny sea urchins. Production technologies for these species are developed, assessed and optimised in this IMTA system. IMTA lab Ireland operates in line with organic standards to enhance potential profitability and mitigate the environmental impact through sustainability and circularity practices.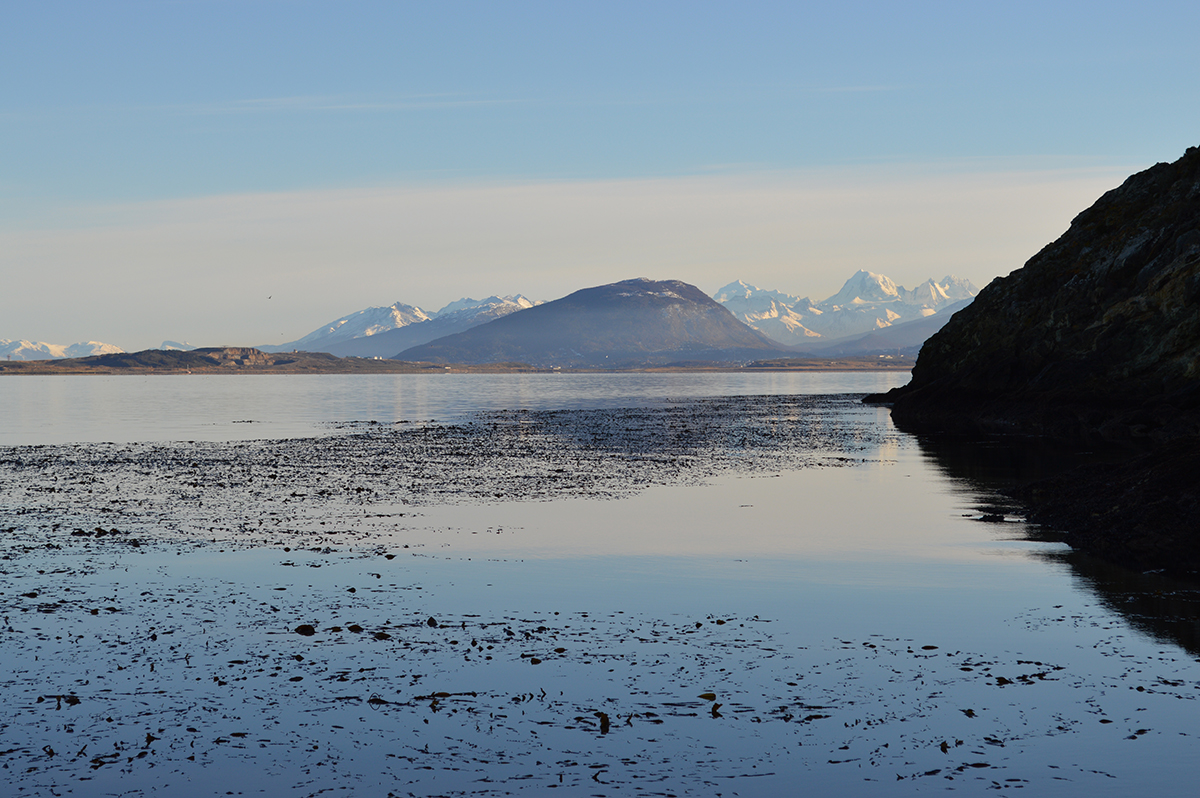 The prospective IMTA Lab Argentina assesses the developments from the other ASTRAL IMTA labs. Feasibility studies are being carried out to assess local species and identify appropriate sites within the Beagle Channel to facilitate IMTA.
ASTRAL goals & project priorities
ASTRAL goals include the increase of circularity and the achievement of aquaculture systems towards zero waste. Given the absence of standardised methodologies to assess the circularity in aquaculture, ASTRAL seeks the implementation of a common framework in accordance with the diverse characteristics of the IMTA configurations. In addition, the project provides the environmental assessment of the potential improvements associated with the multitrophic systems under a life cycle perspective, as well as the creation of appropriate business models to increase profitability.
To achieve sustainability of the ASTRAL IMTA-labs, potential contemporary and future environmental risks related to climate change and emerging pollutants (microplastics, harmful algae blooms, pathogens) are assessed. Identified risks are surveyed through dedicated monitoring strategies, serving as an early warning system.
ASTRAL also develops innovative technologies to monitor the production and the interactions from/to the surrounding environment (specific sensors and biosensors, the Internet of things (IoT) and artificial intelligence (AI) data analytics), with the ultimate aim to deliver monitoring recommendations to policy-makers and offer affordable technical solutions. Sharing knowledge and capacity development are among ASTRAL project priorities, to build a collaborative ecosystem along the Atlantic Ocean with industrial partners, small and medium-sized enterprises (SMEs), scientists, policy-makers, social representatives and other relevant stakeholders. ASTRAL has a strong commitment to foster women's empowerment and promote social awareness in sustainable food production.
The ASTRAL consortium assembles a multidisciplinary team of experts from different sectors: RTO, academia, SMEs, industrial clusters, intergovernmental organisations and other relevant stakeholders from several countries along the Atlantic Ocean: Norway, Scotland, Ireland, France, Spain, Portugal, Nigeria, South Africa, Argentina and Brazil.
ASTRAL – All Atlantic Ocean Sustainable, ProfiTable and Resilient AquacuLture
ASTRAL Coordinator: NORCE
ASTRAL Partners and associates: NORCE, AIR Centre, BioceanOR, Buffeljags Abalone, CONICET, Crowdhelix, CSIR, EGM, FURG, LEITAT, M&O Partners, Marine Institute, NIOMR, PMBA, RSA-DFFE, SAMS, TQC, UCT, Viking Aquaculture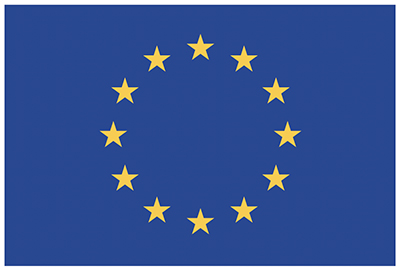 The ASTRAL project has received funding from the European Union's HORIZON 2020 Research and Innovation programme under the Grant Agreement no. 863034.
*Please note: This is a commercial profile
© 2019. This work is licensed under CC-BY-NC-ND.
Editor's Recommended Articles