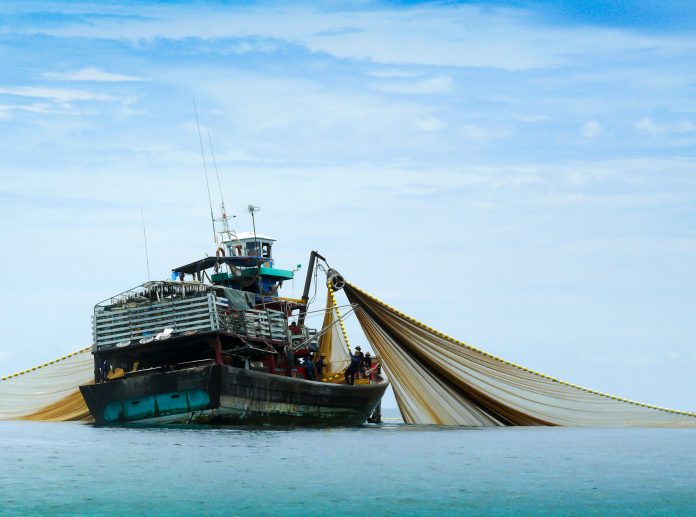 Open Access Government look ahead to the 2022 priorities of Virginijus Sinkevičius, European Commissioner for Environment, Oceans and Fisheries
Commissioner for the Environment, Oceans and Fisheries, Virginijus Sinkevičius' priorities for oceans and fisheries consist of eliminating marine pollution and driving growth that is no longer at the expense of the planet.
2021 saw the EU firmly embedding the sustainable blue economy within the European Green Deal. This means asking every blue sector to adopt more sustainable business models, to develop clean alternatives, to find new ways to work with others ultimately reducing the cumulative effects of their activities.
Marrying conservation and innovation
Boosting innovation will ensure the long-term international competitiveness of the marine industry. Shipyards need to get prepared to produce zero- emission vessels, for maritime transport, but also tourism and fisheries in 2022 and beyond.
Commissioner Sinkevičius stated: "The interconnected crises of climate change, biodiversity loss and pollution are the defining challenges of our time. To address them, we need a profound transformation of our societies and economies, achieving a carbon-neutral future and learning to live within the boundaries of our planet."
Starting in 2022 are some very promising projects, with production expected by mid-2022. Ports are becoming new industrial hubs, not just for trade and transport, but also for the circular economy, renewable (wave, tidal and wind) energy and digital communication.
Solutions for a sustainably managed ocean involve green technology and the innovative use of marine resources. It also includes addressing the threats to health, environment, economy and governance of the ocean, such as acidification, marine litter and pollution, IUU fishing, and the loss of habitats and biodiversity.
An important instrument to promote innovation in this area will be the Mission "Restore our Ocean and Waters by 2030" – a special kind of research and innovation tool with €500 million funding. Its goal is to find solutions to the major problems of today and contribute to meeting the decarbonisation, biodiversity and zero-pollution objectives of the European Green Deal.
North-East Atlantic Strategy
Europe is now also welcoming a New North-East Atlantic strategy that will set priorities for the next 10 years. The Strategy, together with the decision on the biggest ever OSPAR Marine Protected Area, are major steps towards the goals outlined by Commissioner Sinkevičius to tackle pollution, halt biodiversity loss, and contribute to climate change adaptation and mitigation.
"We need to allow the oceans to function as a carbon sink, instead of abusing them as a carbon dump, with negative consequences for marine life and maritime economic activities," he states.
It is the aim of OSPAR to set the bar very high for marine environment protection, biodiversity and the fight against pollution, in the hope that the rest of the world will follow. To do this, OSPAR will apply the collective knowledge, accumulated over decades, coupled with intensive networking and diplomatic activity.
"The 10-year strategic plan for the North-East Atlantic comes at a watershed moment for the future of our oceans, on the eve of major international conferences on climate and biodiversity. It sends a clear signal that that OSPAR will lead by example to protect the marine environment and fight pollution. The European Union is committed to working with OSPAR partners to put this plan into action to protect marine biodiversity and fight pollution more effectively," stated Commissioner Sinkevičius.
Biodiversity Strategy
Commissioner Sinkevičius added at the end of 2021 that it is currently "our last window of opportunity to halt biodiversity loss, and to limit the rise in world temperatures to 1.5 degrees."
This is why the EU's Biodiversity Strategy for 2030 is extremely important. The strategy commits to protect at least 30% of EU marine areas. Protecting the nurseries for fish and other sea life, Europe in fact invest in greater abundance and thus allow better catches for fishermen and women.
As we can see, it is important to the EU to prioritise sustainability regarding oceans and fisheries, both of which are at the core of the European Green Deal.
Editor's Recommended Articles