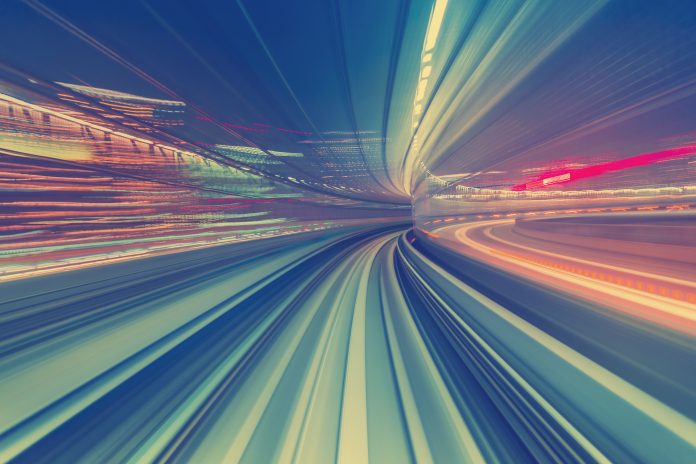 Digital transformation in government is shifting to prioritise expanding the role of digital technologies, such as automation, in service delivery
Delivering digital outcomes at scale
Digital initiatives will remain critical to the ability of government organisations to pivot and continue to deliver against new demands. The result is transforming services by expanding and integrating citizen services, using digital automation and accelerating the use of big data and other data resources.
Government CIOs have recognised the need for innovative technology capabilities to deliver breakthrough citizen experiences at scale. 74% of government CIOs report that they have increased their business knowledge.(1) The aim is for a scalable and secure cloud-based platform that supports the focus on growth, digitalisation and operational excellence.
Within government, digital pioneers are already creating new data-backed and tech-enabled services and business models that can increase the value delivered to their constituents. There is a vital role in implementing strategic automation to achieve quality, speed, agility, or innovation outcomes. Government departments and ministries are moving towards insight-driven transformation by changing models to be less reactive and more predictive using their data assets and workflow KPIs.
Accelerate with Automation
The increased focus on growth, digitalisation and operational excellence has highlighted a need for better, more widespread automation taking an operations or business-driven approach to identify, review and automate as many processes as possible. It requires the orchestrated use of multiple technology tools and platforms, including Robotic Process Automation (RPA), low-code platforms and process mining tools.
Low-code workflow automation solutions should be aligned to mission-critical priorities. To achieve automation, in-depth analysis and examination of processes are required so that the end solution can remove barriers and friction by transforming outdated, time consuming or disruptive processes. By fully understanding processes, their time and cost, and by managing the KPIs of the business, including third-party suppliers or providers, government departments can then choose which processes and tasks can be automated in a workflow. This strategic automation approach results in standardisation, measurement of outcomes and the ability to change staff focus to higher value activities or other initiatives.
The experienced Finworks team completed an example of a targeted task automation project to help move manual processes in a legal and ministerial review process to a digital case management platform. The decision about what to automate was made strategically and targeted outcomes for transparency, quality and security. The result was improved productivity by helping the UK Government department develop:
A standardised workflow
Process and notification automation
Secure audit history backed by role-based permissions
Reliable reporting and exports

Data for Decisions
Digital accelerators are solutions designed to scale rapidly with increased digitisation and interoperability. Data fabric integrates data across platforms and users, making data available everywhere it's needed.
With a focus on data validation and quality metadata, data fabric can learn what data is used and where. Its real value exists in its ability to make recommendations for more, different, and better data, improving data management by focusing on what is really needed and providing more data for decision making.
Implementing a data fabric solution allows government data teams to determine current data utilisation patterns for ongoing business operations. Data Fabric enables data users to create impactful data catalogues and prioritise areas with significant drift between actual and modelled data. IT leaders benefit from using the Finworks Data Fabric platform to power strategic, data-driven services critical to their organisation's mission.
Scale with Cloud Platforms
Cloud-native platforms use the core elasticity and scalability of cloud computing to deliver faster time to value. They reduce dependencies on infrastructure, freeing up time to focus on application functionality. Government technical leaders are investing in cloud-based platforms and adopting modern principles of application architecture. This allows rapid responses to change.
A scalable and secure digital platform flexes with ever-changing demands. It also allows the switching or changing of tech building blocks in and out as there is a change in teams of staff, operational processes and service user experiences. The challenge for government CIOs is to create a vision and deliver the IT architecture that brings digital capabilities closest to the point of value, whether closer to the customer or the operations team.
Transforming Services
The result of transformation should be to digitise service user or citizen touchpoints and support better experiences for digital products. User experience and product change should solve the combined needs of customers and employees. There has been a change to push digital services and an increased expectation that digital channels will be used to reach service users. The increased demand and provision of new digital products and services, including self-service models, have been recognised by government CIOs.
The strategic use of automation, data fabric and cloud-based platforms are some of the innovative technology capabilities needed to be implemented to deliver breakthrough citizen experiences at scale. Understanding the needs of users requires a critical analysis of government operations and the use of real-time data. A delivery approach based on agile and product-centric principles aligns government teams with citizen and agency priorities and rapidly delivers and improves digital products. The analysis and evaluation of services and implementation of proven innovative technology can allow them to adapt to meet the needs of service stakeholders quicker and more efficiently and is crucial to the success of today's digital government.
Achieving Outcomes at Scale with Finworks
Finworks has presented a series of profile articles, with the first focused on the digital ecosystem as a digital transformation model. The second article describes how you can thrive by creating and facilitating successful collaborations. This was followed by an expert view of the benefits of data fabric in the third article. You can find the list of all four articles here.
Finworks provides enterprise-grade platforms to transform the way government organisations work. Our exceptional low-code data management and workflow platforms have helped central government ministerial departments achieve efficiencies and quality outcomes.
Contact us to see how we can deliver breakthrough service outcomes for your services.
References
Please Note: This is a Commercial Profile

This work is licensed under a
Creative Commons Attribution-NonCommercial-NoDerivatives 4.0 International License
.
Editor's Recommended Articles