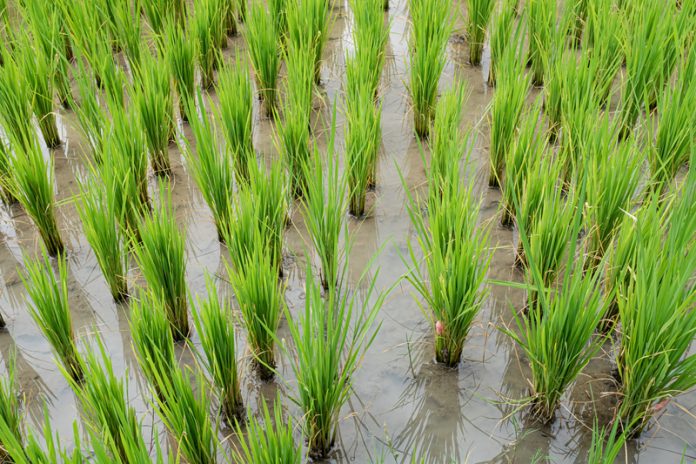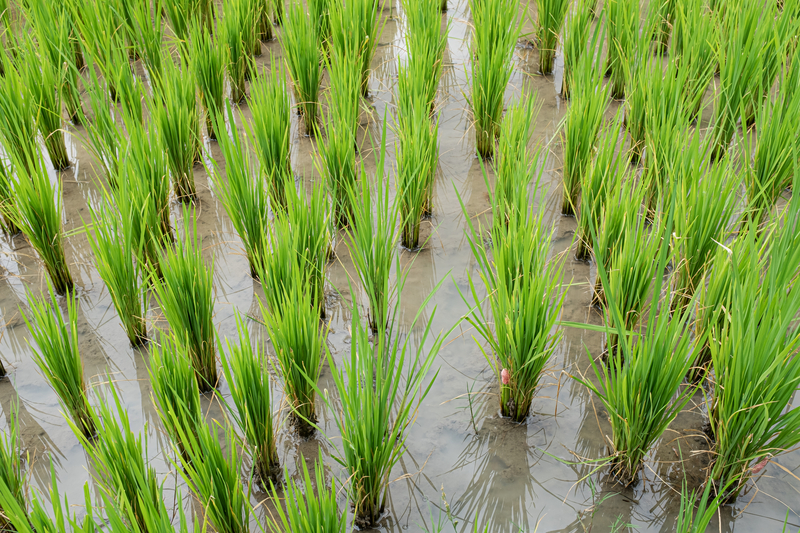 A new strain of climate-ready Thai Hommali Rice (THM) is hoping to save the world winning rice from extinction due to extreme changes in climate
This year Thai Hommali Rice (THM) has won the World Best Rice Contest held in the US overpass premium rice from Vietnam, Cambodia, China, and the US. Actually, THM has won the prize six times – in 2009, 2010, 2014, 2016, 2017, and 2020 with its combination of sweet aroma, soft-tenderness, and flavour. The iconic rice has been the product of one of the poorest soil fertility and the largest rainfed lowland in the world. Because of its highly susceptible to all kinds of diseases, insect pests, and abiotic stresses, THM is predicted to become extinct under extreme climate change.
HM84
From 2003, KDML105, the original nomination of THM, has received much attention on breeding for disease/insect/flooding resistance while preserving its excellent cooking quality and grain aroma. We have now successfully developed new series of essentially-derived THM, called HM84, expressing multiple resistances to flash flooding, bacterial leaf blight, leaf blast, and the most devastating insect pest, brown planthopper (Figure 1).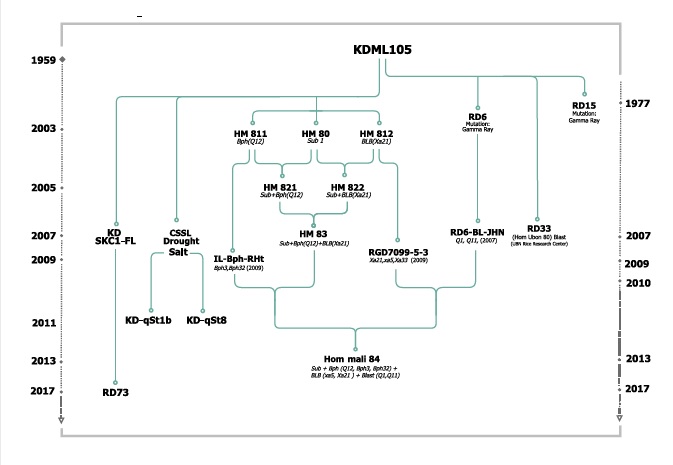 The latest generations of HM84 were significantly improved further for tolerance to salinity and drought. Now farmers have more choice of THM varieties to adapt to their growing constraints. This newly climate-ready THM have many advantages over its original form in both rainfed and irrigated area. With these new adaptive advantages and yet superb cooking quality, the new THM will be more productive to replace the original THM, especially in organically grown rice.