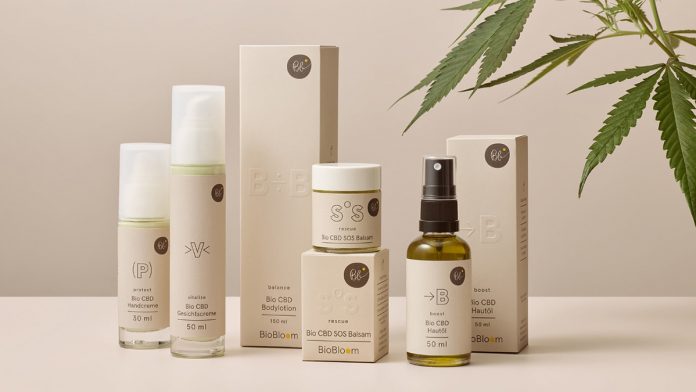 Dr. Christian Löfke, researcher and product developer at BioBloom in Austria explains the potential of CBD and cannabinoids for skin care
The skin is the largest organ in the body and serves as the outermost protection against injury and infection. In former times, people envisioned this large membrane organ as a passive wall instead of a complex system which includes neuronal networks, immune and sensory cells, hair follicles, sweat and sebaceous glands.
Notwithstanding that most dermatological medical conditions are usually not lethal, but their symptoms can drastically compromise the patient's life quality.
But what is the relationship between cannabinoids and the organ the skin? Interestingly, more and more clinical cases have appeared recently with dermatological dysfunction such as acne, hair loss and early onset of skin ageing. These findings correlated with the abuse of synthetic cannabinoids, which could be bought as over the counter fake Cannabis preparations. The relevance of these findings already indicates the strong impact of cannabinoids on the skin homoeostasis. To complement this observation, several studies proofed the presents of endocannabinoids (human-derived), their receptors CB1 and CB2 and other members of the signalling machinery in various cell types of the skin like sweat and sebaceous gland cells, mast cells and fibroblasts.
The lipid layer of the skin is a physicochemical barrier with a slightly acidic pH and anti-microbial properties that controls the cutaneous microbiome. The sebaceous glands contribute with their lipid rich sebum, an oily substance, to this barrier function and imbalanced sebum production could lead to acne and dry skin accompanied skin diseases. Ständer et al. first demonstrated in 2005 the presence of CB1 und CB2 receptors in sebaceous glands and with this the potential of cannabinoids balancing the sebaceous glands homoeostasis. This hypothesis could be supported by down-regulation of the CB2 receptor in sebaceous glands resulting in modified sebum synthesis.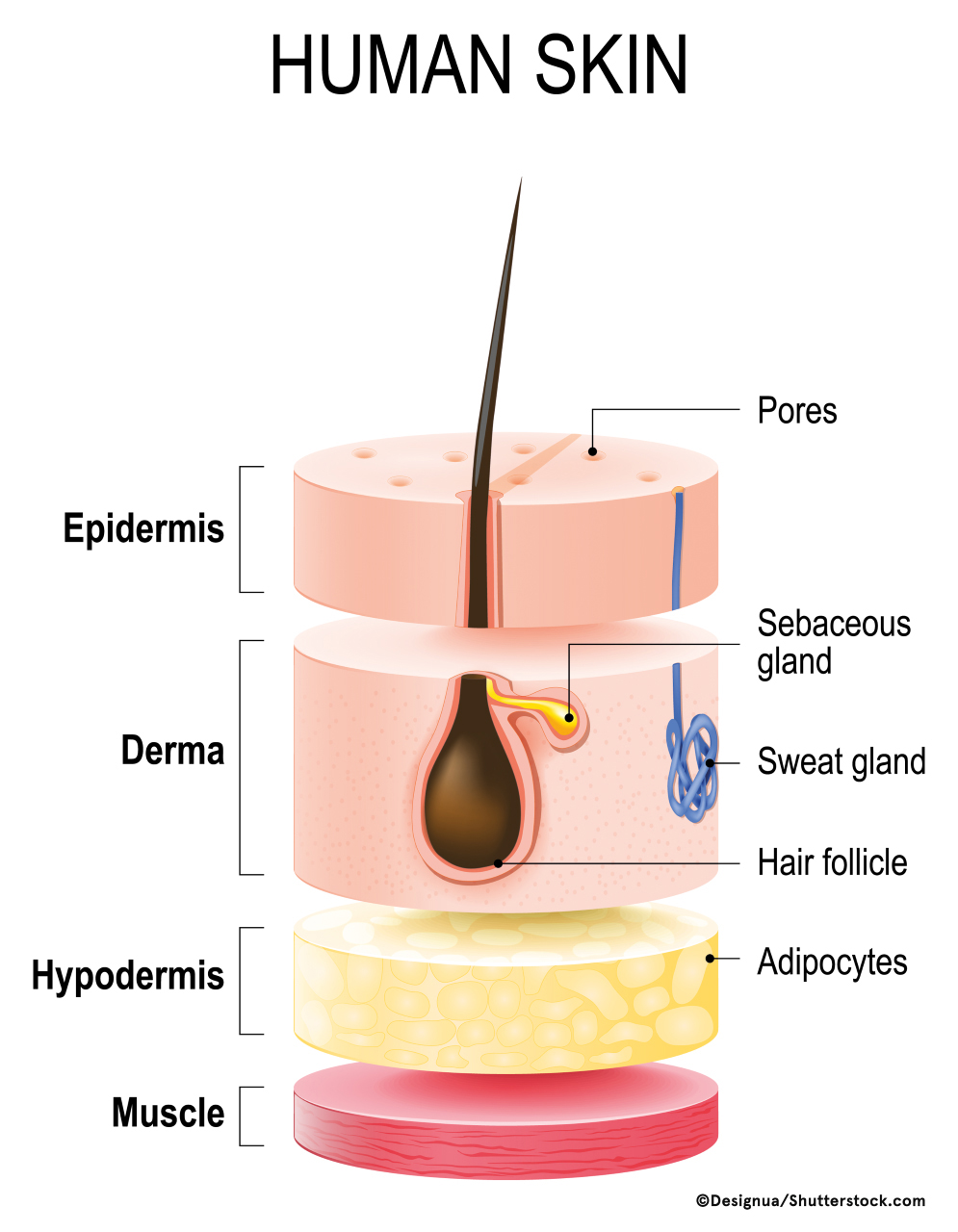 CBD shows anti-acne effects
Cannabidiol (CBD), the most studied non-psychotropic phytocannabinoid (plant-derived) shows complex anti-acne effects by its anti-inflammatory and anti-microbial actions and by stabilising the sebum production.
This potential of CBD is already incorporated in special topical formulation with a synthetic CBD, BTX 1503 which is already being tested in a phase II clinical trial (ClinicalTrials.gov ID: NCT03573518). This shows the vast potential from CBD in skin care products.
Furthermore, cannabinoids have key functions in controlling the immune responds in the skin and are not solely localised to immune cells. This immune modulating effect is also present in sebaceous glands and many other cell types which can harbour pathogen- and danger-associated recognition receptors. These cells are associated with the coordination of the local immune responds and production of pro-and anti-inflammatory agents. This mechanism is under tight control of the endocannabinoid system and this could be elegantly demonstrated by CB1 and CB2 double knockout mice which were more susceptible to allergic induced skin inflammation.
Complementary, the inflammatory responds were suppressed in mice with elevated cannabinoid receptors or after topically administered cannabinoids.
Collectively, these data highlight again the complex nature of the endocannabinoid system and the promising route of CBD topicals for a better life quality.
BioBloom: Producer of certified and quality-tested CBD full extracts and all-natural products
BioBloom is a producer of CBD-, hemp- and natural products in Austria. BioBloom's certified organic CBD natural cosmetics are 100% vegan, cruelty- and palm oil-free, GMP certified and free of any additives. All cosmetics products contain natural CBD and only plant-based ingredients such as marigold extract, hemp oil, shea butter, etc. The organic cosmetics series includes a body lotion, face cream, hand cream, skin oil and an SOS balm.
BioBloom, moreover, produces a wide range of products – all of them are 100% natural and without any artificial additives. BioBloom´s CBD/CBDa oils are 100% natural full extracts, they are available in natural CBD/CBDA concentrations of 1%, 4%, 6% and 8% and 10%. They are free of any additives and enrichment with CBD-isolate.
Many physicians and pharmacists in Austria and Europe already rely on the pure natural hemp extracts from BioBloom and use them in the treatment of their patients. The BioBloom certified organic CBD oils are also available in pharmacies and selected shops in many European countries. In a comparison test of 46 European CBD products by the independent patient association ARGE CANNA, the BioBloom products were among the test winners and in recognition of their quality the patient association also awarded them the AC seal of quality.
Innovative product development
The product range at BioBloom also includes the unique hemp tea with hemp from the BioBloom fields which is picked and processed exclusively by hand. The main component of the organic hemp flower tea is CBDa, which makes the tea especially helpful for people who have trouble sleeping. In addition, the BioBloom brand also includes hemp food products such as organic hemp oil from peeled hemp seeds and hemp seeds, peeled & ready to eat.
Moreover, BioBloom produces 100% natural and plant-based food supplements.
CBD and it´s role for the human skin is perfectly summarised in the review: Toth et al., 2020, Cannabinoid Signaling in the Skin: Therapeutic Potential of the "C(ut)annabinoid" System. https://www.ncbi.nlm.nih.gov/pmc/articles/PMC6429381/
Please note: This is a commercial profile
Editor's Recommended Articles