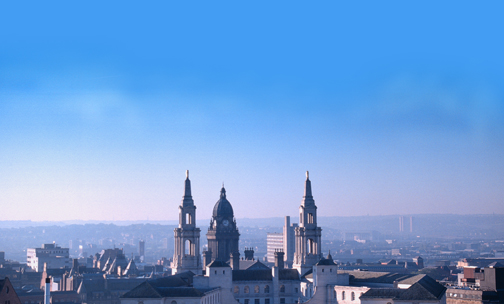 Professor Mark Priestley from the University of Leeds considers the options for professional career development in public administration
No one said dealing with an ageing population, managing migration levels and stabilising levels of unemployment would be an easy task. But as someone seeking to make a positive impact on society, these are just a few of the challenges you may be currently facing in your career as a public administration professional.
As societal and economic trends shift, so do the demands on public sector professionals. These are the issues of which you will inevitably encounter the consequences in your job, as well as in your everyday life.
The strain on government resources continues to force your organisations to rethink the provision and nature of local and national services. Helping your team navigate through such challenges takes strong leadership skills, along with a high level of understanding of the economic environment and the ability to interpret policy which could have an impact on your area.
Career development options
Professional development is key to acquiring or developing these senior-level abilities and advancing to a role in senior public service. There are many options available to you, including an MPA Public Administration programme, which is the key professional qualification for the public and third sector.
These courses allow you to increase your understanding of important issues and broaden your expertise with international perspectives, equipping you for the next step in your career.
At the University of Leeds, academic experts provide insight into their latest research findings from the field, providing you with fresh perspectives on today's challenges and how to address them in your role.
Managing complex issues professionally
Throughout the course you will be introduced to and debate the challenges, opportunities, understandings and approaches to managing such issues as ageing populations, social inclusion, migration, unemployment, health, inequality, sustainability and resilience; drawing on the insights and experiences of public and third sector leaders from across the globe.
Alongside your academic studies you will also have the opportunity to apply the advanced skills and knowledge developed across the programme through a placement project. Here you will have the opportunity to experience the challenges faced within the public sector first-hand.
Mark Priestley
Professor of Disability Policy
Tel: +44 (0)113 343 8056
Please note: this is a commercial profile