Paddy Bradley, Director of the Swindon and Wiltshire LEP gives an engaging glimpse into game-changing clean growth innovation taking place in Swindon and Wiltshire
The Swindon and Wiltshire Local Enterprise Partnership (SWLEP) champions local, sustainable growth and supports businesses at the heart of Swindon and Wiltshire's thriving economy.
The SWLEP has developed its strategy for Energy through which it is committing to concerted and sustained action to grow the local low carbon economy. Our priorities have been established through the analysis of rich sources of evidence-based on publicly available data, business intelligence and stakeholder consultation. The priorities combine distinctive interventions that respond to the characteristics of the local economy, like hydrogen technology, with a recognition that the SWLEP should also support clean growth across all sectors, contributing to a diverse, productive and resilient local economy over the long term.
We also recognise that there are many opportunities to take advantage of new and cleaner energy technology that will be common to LEPs across the country. Shared efforts can deliver the infrastructure that secures the benefits across wider functional economic areas.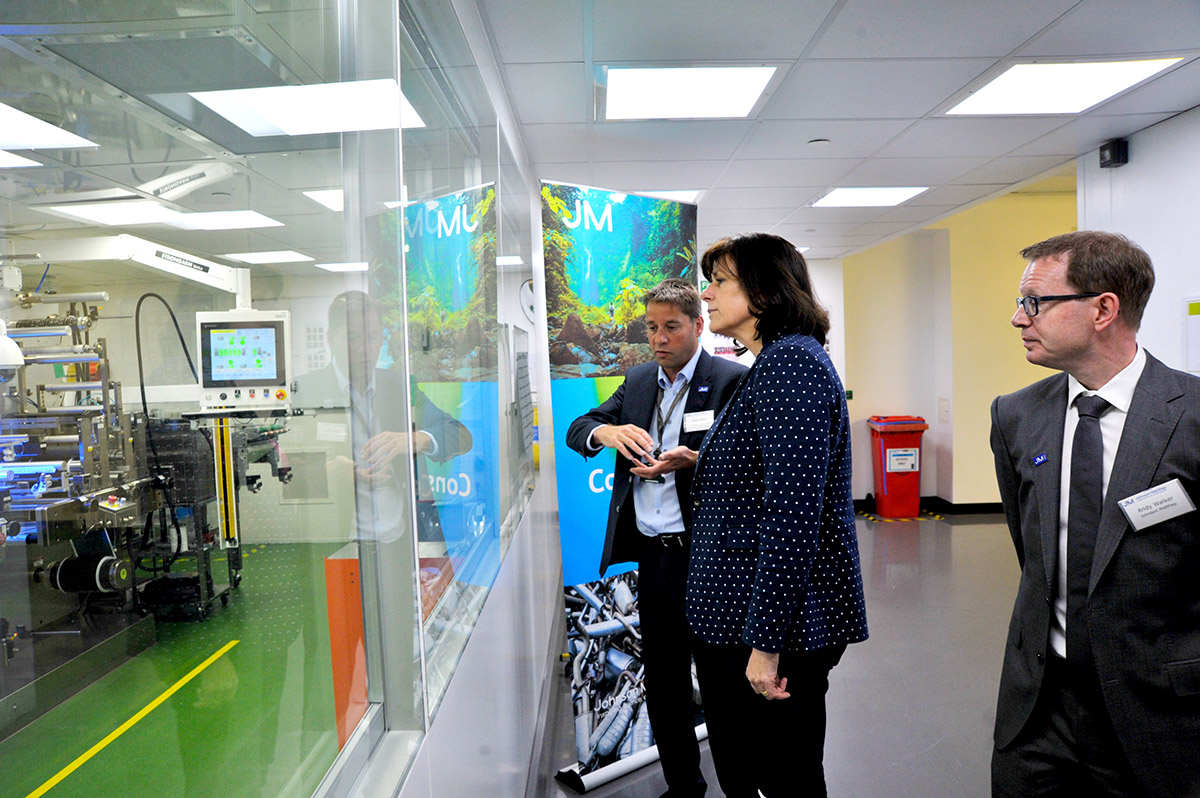 Home of New Energy Vehicles and global leading hydrogen technology
Most industrialised nations are introducing vehicle emissions targets and automotive manufacturers around the globe are responding to these demands in developing fit-for-purpose efficient New Energy Vehicles of all types and sizes. We are committed to supporting low carbon industries. Indeed, with a strong automotive industry heritage and a large vibrant network of innovative engineering, manufacturing and tech companies, Swindon and Wiltshire are the ideal locations for new energy vehicle research, design and manufacturing.
We are home to global automotive brand names such as BMW and Honda UK Manufacturing; high technology disruptor Dyson, which is developing battery technology and a new electric car and Johnson Matthey, a world leader in hydrogen fuel cell technology. They all attract a broad supply chain and a strong, experienced workforce.
Swindon is the only metropolis outside London with two Hydrogen Refuelling Stations; the UK's first public access station at Honda and a new station at Johnson Matthey's site, conveniently located for the M4 at junction 16.
Swindon and Wiltshire are ideally located within one hour of London. Heathrow and Gatwick Airports and Bristol and Southampton Ports are areas that boast a number of important sectors, which are complementary to the automotive industry for supply chain companies, including those who work in the areas of aerospace, agritech, digital and rail. Nearby universities and R&D institutions excel in new energy vehicle-related products and technology, such as the High-Value Manufacturing Catapult; National Composites Centre and the Universities of Bath, Oxford Brookes and Southampton.
Over 50 organisations are working together in and around Swindon to further the New Energy Vehicle industry. The Hydrogen Hub aims to promote the commercial use of hydrogen applications (including in automobiles) with the first hub formed in Swindon in January 2016. The Hydrogen Hub is an organisation that works to set up communities of stakeholders who collaborate to encourage investment in hydrogen and fuel cell technology.
Clare Jackson of the Hydrogen Hub says: "What we're doing at the Hydrogen Hub is building infrastructure hubs around captive fleets serving the needs of the local community. That way we can start to build up a network of hydrogen hubs with infrastructure that will then allow those users that need the flexibility to be able to travel nationwide to know that they've got an infrastructure system of hydrogen around the UK."
Arval, which specialises in vehicle leasing and fleet management, is one business involved with the Hydrogen Hub. Paul Marchment, Arval's SME (small to medium-sized enterprises) Manager details his thoughts on the mind shift towards ultra-low emission vehicles. "Zero emissions are really important to Arval because we lease a lot of vehicles", he says. "There is a mind shift towards ultralow emission vehicles, so we became involved in this because this is cutting edge technology. "We're still a few years away from mass deployment but we need to understand how it works now so that we're ready for the future when it does take off in a big way", Paul adds.
Attacking plastic waste
The UK uses 5 million tonnes of plastic each year. Only 3.3 million tonnes of that is identified in the waste stream and of that figure, only 1.05 million tonnes is collected for recycling and of that, just 360,000 tonnes is processed in plastic recycling centres in the UK.
The other 700,000 tonnes goes abroad (mostly the Far East), with uncertain outcomes. A chance conversation with an ex-colleague changed engineer and consultant Adrian Griffiths' thinking about waste and set him on the path to founding a firm that now stands on the threshold of launching its revolutionary technology that will transform the way the world recycles plastic.
Supported by private investment, government grants and a loan facility from the SWLEP, Recycling Technologies has developed and patented a plastics recycling machine, the RT7000, that converts plastic waste back into an oil called Plaxx® from which new plastics can be made. The machine heats up the plastic in the absence of oxygen to break the waste plastic down into Plaxx®. This process allows the RT7000 to recycle plastics currently considered unrecyclable such as plastic film, laminated food pouches and crisp packets and even black plastics. These unrecyclable plastics are currently exported, incinerated or buried. The RT7000 machines are relatively small scale, allowing them to be located within existing waste management facilities, reducing the financial and environmental costs of transporting residual plastic waste. Recycling Technologies expects to be able to build 200 RT7000s a year at its new assembly facility in Swindon. Starting with the installation of its first commercial RT7000 in Scotland in 2019, an initial 12 machines are going out to recycling centres across the UK and Northern Europe, where they will be monitored to identify further areas for improvement. Thereafter the company will enter its mass -production phase. Since the company was formed in 2011, its staff has grown from three to 51 and is set to rise to almost 600 over the next seven years.
Adrian Griffiths, CEO, Recycling Technologies, said: "We have a goal to triple Europe's current plastic recycling capability by 2027 through the provision of 10 million tonnes of urgently needed new waste plastic recycling capacity. Our manufacturing facility here in Stirling Court, Swindon will be capable of manufacturing 200 RT7000 machines a year to meet the growing demand for plastic recycling capacity in the UK, Europe and the rest of the world."
Paddy Bradley
Director
Swindon and Wiltshire LEP
Please note: this is a commercial profile
Editor's Recommended Articles