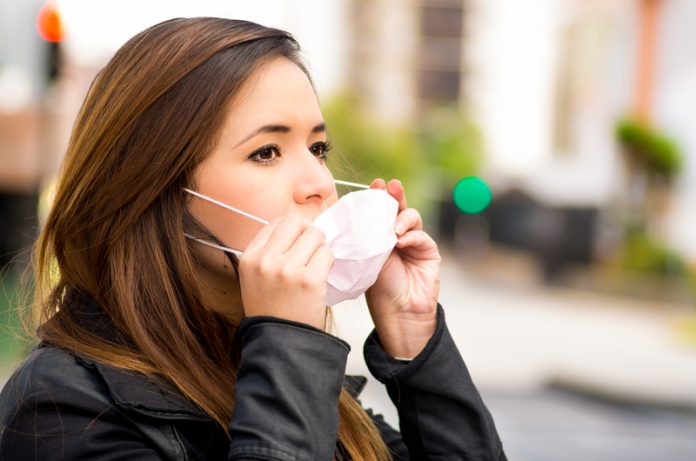 Ken Arnold, Creative Director at Wellcome explains what contagious cities are and the extent to which they are considered to be cultural programming in a policy context
Bacteria and viruses inhabit us, just as we inhabit cities. These complicated and sometimes unexpected cohabitations are the focus of 'Contagious Cities', an international cultural initiative produced by Wellcome. They have had profound influences on our health and how we lead our lives, especially in cities, where people, goods and germs are endlessly intersecting. And they are issues with pressing relevance in our ever more connected times, but also ones that animate stories from history.
Timed to coincide with the centenary of the 1918/19 influenza pandemic, 'Contagious Cities' is staged across three globally influential cities – Geneva, Hong Kong and New York. Each has its own fascinating, often tragic, but also sometimes hopeful disease stories to share. With partners in each place, Wellcome will bring together different areas of expertise to co-produce exhibitions, artist residencies, events, curated walks and broadcasts presented to new audiences. Our goal is to foster and support locally grounded conversations around the international challenges of epidemic preparedness.
New York
New York is one of the few truly global cities, existing as much in the world's imagination as in its specific geographical location. In excess of 20,000 New Yorkers died during the flu pandemic. But this was lower than other eastern U.S. cities because New Yorkers had learned from earlier experiences with infections like TB.
For Contagious Cities, artist Mariam Ghani has been in residence at the New York Public Library and City University of New York researching a work that will explore linguistic and visual metaphors used for illness. It will feature in the Museum of the City of New York's exhibition 'Germ City: Microbes and the metropolis' (September 2018 to April 2019). Co-curated with colleagues just next door at the New York Academy of Medicine, the show will contain personal, cultural, political and medical perspectives on New York' fight against contagious diseases. Meanwhile, at the other end of Manhattan, the Tenement Museum will host a series of special tours of its historic buildings, focused on former residents' tales of disease, immigration and reform.
Hong Kong
Hong Kong is perhaps the world's most connected city, with a vibrant history as a hub of international travel, but also of contagious diseases. The impact of the 1918 flu pandemic was relatively mild, but the so-called third plague pandemic that spread from Hong Kong a quarter century earlier was far more devastating, leading to millions of deaths worldwide. Hong Kong was also at the centre of the 2003 epidemic of the severe acute respiratory syndrome (SARS).
Angela Su is producing a new piece of artwork that will delve into the complicated baggage of the project's title: what does it really mean for a city to be labelled contagious? Her work will be part of an exhibition at Tai Kwun, Hong Kong's brand-new centre for heritage and arts. Curated by independent curator Ying Kwok the show will examine the city's relationship with epidemic diseases and particularly some of their psychological legacies. Other elements of the project will feature an artist-led programme at the art space Oi! and a guided app for the Taipingshan Medical Heritage Trail created by the Hong Kong Museum of Medical Sciences.
Geneva
Half of Geneva's citizens were hit by the 1918 flu. Commissioned by 'Contagious Cities', Blast Theory has produced an artwork in response to their research stay at the World Health Organization's Strategic Health Operations Centre (the so-called SHOC room) in Geneva, where epidemics and pandemics are monitored in order to coordinate international responses. Their piece is likely to reflect on moments of uncertainty in how decisions are made there.
This multi-faceted cultural initiative is strongly linked to a key priority for Wellcome: to understand and strengthen global preparedness for future potential epidemics. During the recent Ebola outbreak in the Democratic Republic of the Congo (DRC), for example, Wellcome contributed to the swift and decisive action that has led to its fragile, but relative containment. Here is tangible evidence of how learning from the (recent) past can inform the global community's attempts to outsmart future epidemics.
'Contagious Cities' is primarily aimed at generating inclusive public conversations that explore common topics across international cultural differences: innovative forms of programming for a variety of diverse audiences. But we are also keen to grasp the opportunities inherent in culture's unique convening power.
We see it as a compelling chance to focus attention on global health topics of vital significance to Wellcome, but in a different light, from unusual perspectives. And we are eager to see how much of a platform this might give us to disseminate key messages through targeted media coverage, as well as to expand our sphere of cultural influence, but crucially without diminishing the integrity of the project's cultural outputs.
How might we, for example, share thematically relevant contemporary culture with thought leaders in public health and important policymakers, but not reduce the art to flimsy instruments of persuasion? Can we find ways to introduce artworks, exhibitions and thematic events as means genuinely to learn from the past, stimulate new ideas and help spread collective responsibility and action? In truth, 'Contagious Cities' represents an experiment in the cross-fertilisation of culture and policy – Wellcome's own version of the ancient art of cultural diplomacy. If successful, it promises, on the one hand, to add vitality to international exhibitions and public events and, on the other, to infuse policy-based conversations with the riches of cultural understanding.
Ken Arnold
Creative Director
Wellcome
Tel: +44 (0)20 7611 8888
wellcome.ac.uk/contagiouscities  
Editor's Recommended Articles