The work of Vytenis Andriukaitis, European Commissioner for Health & Food Safety, with responsibility for modernising health policy, building up knowledge and tackling preventable diseases
Vytenis Andriukaitis has been European Commissioner for Health & Food Safety since 2014. After practising as a doctor and surgeon in his native Lithuania, he played a prominent role in the country becoming the first republic to break away from the Soviet Union in 1990, signing the act of independence and acting as a co-author of its constitution.
Andriukaitis founded the LSDP, the Social Democratic Party of Lithuania and twice served as a member of parliament, becoming Minister for Health between 2012 and 2014. As Commissioner, his responsibilities include modernising and simplifying EU food safety policy.
He is also responsible for ensuring the European Commission is ready to support the EU's capacity to deal with crises in food safety, or pandemics and for reviewing laws that oblige the Commission to authorise genetically modified organisms (GMOs), even when a majority of national governments oppose them.
The Commissioner also works to build up knowledge of the performance of countries' health systems to help shape policy and to help address the challenges of increasing demands on health services at a time of intense pressure on resources.
In April, Andriukaitis appeared before the European Parliament's Committee on Environment, Public Health & Food Safety to provide an update on the action taken by the Commission in the areas of food safety, vaccination and eHealth. In particular, Andriukaitis said, the Commission has taken important steps towards completing the Digital Single Market Strategy for EU citizens.
A newly adopted communication on the Digital Transformation of Health and Care seeks to address "significant challenges" in realising the benefits of digital opportunities in health. The communication focuses on three pillars. Firstly, ensuring patients' access to their data and the ability to share this data with doctors. The communication supports the eHealth Digital Service Infrastructure, which has seen 22 European Union member states to commit to exchange patient data by 2022.
The European Commission will also develop a European Electronic Health Record Exchange Format to expand the exchange of data. Furthermore, the role of the eHealth Network of Member States in governing this exchange will be formalised to enable healthcare providers and patients access to medical data across borders.
The second pillar focuses on connecting the disparate big data being created by new health devices and technologies to advance research, prevention and individualised care.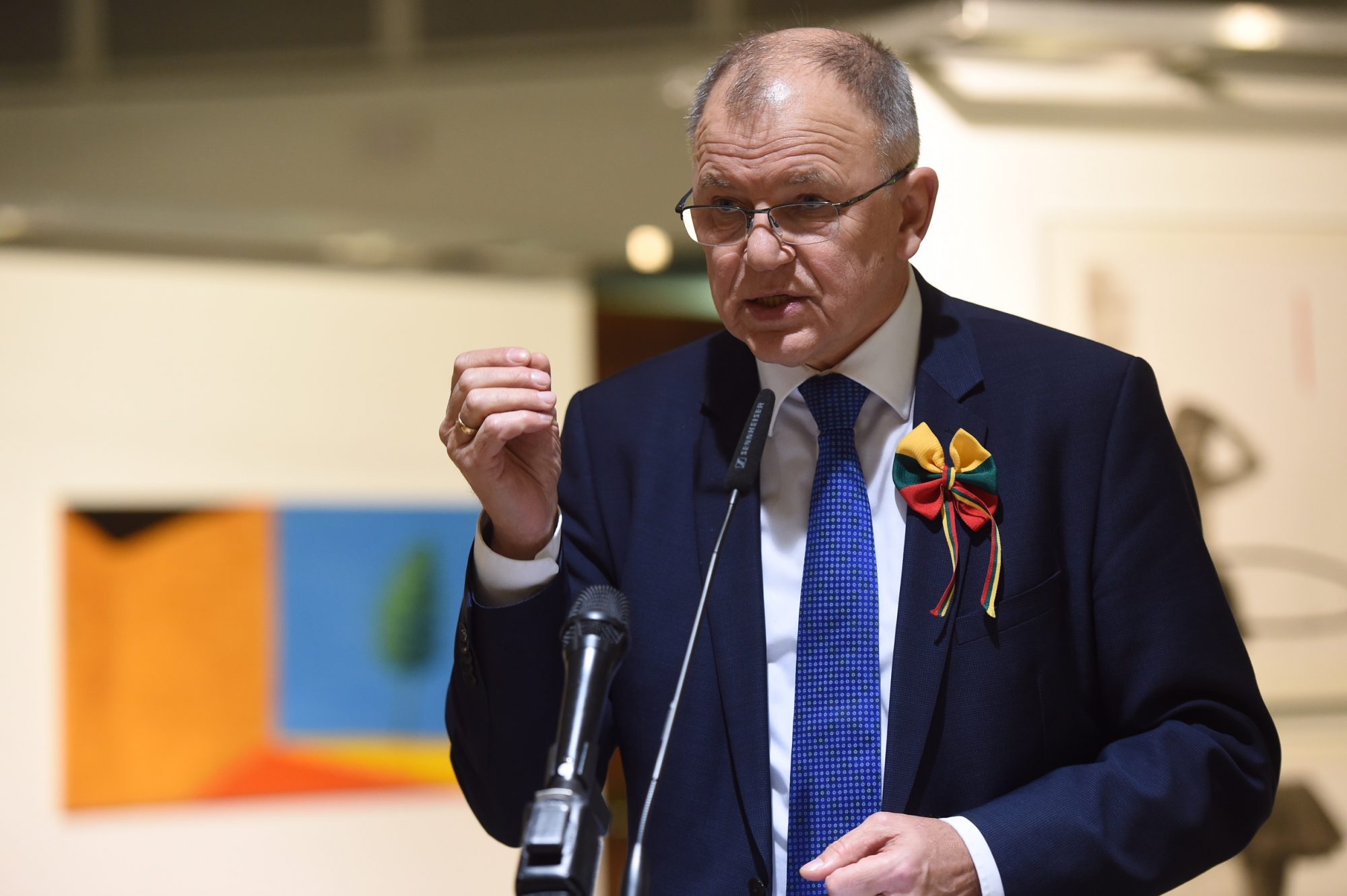 As a first step, on 10 April, 16-member states signed a declaration to build a research cohort of at least one million sequenced genomes. Accessible by 2022, this will build on existing initiatives in precision medicine.
The third pillar focuses on fostering "person-centred" care. The communication considers actions to support mobile health and telehealth as part of new models that will allow people to play a greater role in their own care.
"For me, digital technologies are part of a health policy 'reform package', which includes the necessary changes in training, organisational structures, financing and incentives," Andriukaitis told the committee.
"Embracing these technologies in a secure, strategic and coordinated manner will enable the health sector to reap the benefits of the digital revolution."
Another key priority for the Commission is supporting stronger EU cooperation against preventable diseases. In April, the Commission issued a set of recommendations to achieve this by improving vaccination coverage.
Vaccination is estimated to save between one and three million lives worldwide every year and, according to WHO forecasts, will save another 25 million during the coming decade.
However, according to the European Centre for Disease Prevention & Control (ECDC), several EU countries face unprecedented outbreaks of measles and a resurgence of other preventable diseases due to insufficient vaccination coverage.
Between 1 March 2017 and 28 February 2018, 14,813 cases of measles were reported through the European Surveillance System. Where vaccination status was known, 86% of cases were unvaccinated. In addition, the ECDC estimates that at least 40,000 people die every year from influenza, partly due to low vaccination coverage.
The Commission's proposal focuses on three areas: tackling "vaccine hesitancy" and improving coverage; sustainable vaccination policies in the EU; and EU coordination and contribution to global health.
It calls for 20 actions by the Commission and member states, including implementing national and/or regional vaccination plans by 2020, establishing a European vaccination information portal by 2019 and establishing European Information Sharing System to gather knowledge and develop guidelines for a core EU vaccination schedule by the end of the decade.
The Commission's proposal for a council recommendation will be discussed by the council with the aim of seeing it adopted before the end of 2018.
"Vaccination is one of the most powerful and cost-effective public health measures developed in the 20th century," Andriukaitis says.
"As a medical doctor, I find it disheartening to witness children dying because of low uptake, vaccine hesitancy or vaccine shortages. Infectious diseases are not confined within national borders. One-member state's immunisation weakness puts the health and security of citizens at risk across the EU. Cooperating in this area is in all of our interests."
https://ec.europa.eu/commission/commissioners/2014-2019/andriukaitis_en
Open Access Government
editorial@openaccessgovernment.org
Editor's Recommended Articles