Here, Open Access Government's Digital Editor, Steph Hazlegreaves, looks into several case studies where a digital transformation strategy has been implemented in the government and healthcare sector
Digital transformation has enabled health organisations to offer advanced treatment and to provide the best possible care for patients in the 21st century. However, there is still and always will be a long, long way to go as doors continue to open in the world of research and innovation. Let's take a look at the progress that has been made already.
Digital healthcare case studies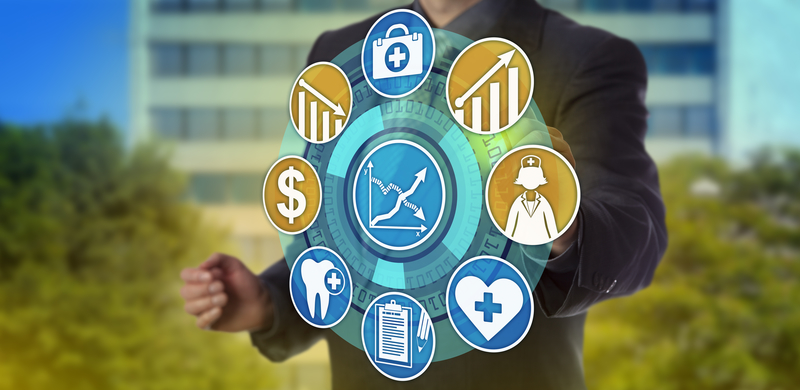 The European Brain Council (EBC) is a Brussels-based organisation that gathers patient associations, major brain-related societies, as well as industries, with a mission to promote brain research in Europe to improve the quality of life for those living with brain disorders in Europe. As they join the eHealth conversation and digital technologies continue to develop at a rapid pace – plus the fact that the use of health data continues to widen – EBC firmly believes that the future of healthcare and improved brain health can only be achieved through implementing digital health technology that is properly designed. For more information visits: https://www.openaccessgovernment.org/implementing-digital-technology-brain-health/41801/
Ribera Salud pioneered the digital hospital movement throughout Spain. The revolutionary healthcare provider was contracted by the regional authority to provide free, universal access to a range of primary, acute and specialist health services to the local population, against a capitated budget. The success of Ribera Salud relies on a highly integrated clinical, business and ICT model, stretching between and across primary and secondary care, which aligns incentives for the different providers to ensure that work is carried out in the most appropriate, and therefore efficient, care setting. An electronic health record, combined with citizens information from the local authority supported by a unified ICT system, is the building block of this model. Digitalisation will play a crucial role in this new hospital. ICT will help convert patient data into information, which will flow freely and automatically, supporting the hospital processes in the best possible way at any time and providing staff with the knowledge they need to perform their tasks in the most efficient way. For more visit: https://www.openaccessgovernment.org/how-digital-hospitals-help-better-care/31107/
Jeremy Hunt is a man on a mission to digitise the NHS. Back in 2013, just a few months after taking up the role of Secretary of State for Health, he challenged the NHS to 'go paperless'. The NHS Five Year Forward View followed, outlines ambitions to 'exploit the information revolution', to be led by a newly established National Information Board. Personalised health and care 2020 provided the framework for action to underpin this vision, committing to implement a range of proposals including online access to GP records for all and digital real-time and interoperable care records. While we are accustomed in so many areas of our lives to interacting digitally, we continue to engage with health and care services using more traditionally, with reports suggesting that only 2% of the population have had any digitally enabled transaction with the NHS. So is the digitisation of health and care services just around the corner? The answer is complex. On the one hand, some services are further ahead than most people may realise. For example, the vast majority (92.1%) of GP practices now have the technology in place to enable patients to access their records online, but, the problem is that patients aren't aware that this functionality exists and even fewer report ever having used it. For more visit: https://www.openaccessgovernment.org/making-nhs-digital-strategy-mission-possible/29666/
Now let's delve into digital transformation within the government. Here we will look at three case studies discussing how Government is implementing digital transformation strategies.
Digital government case studies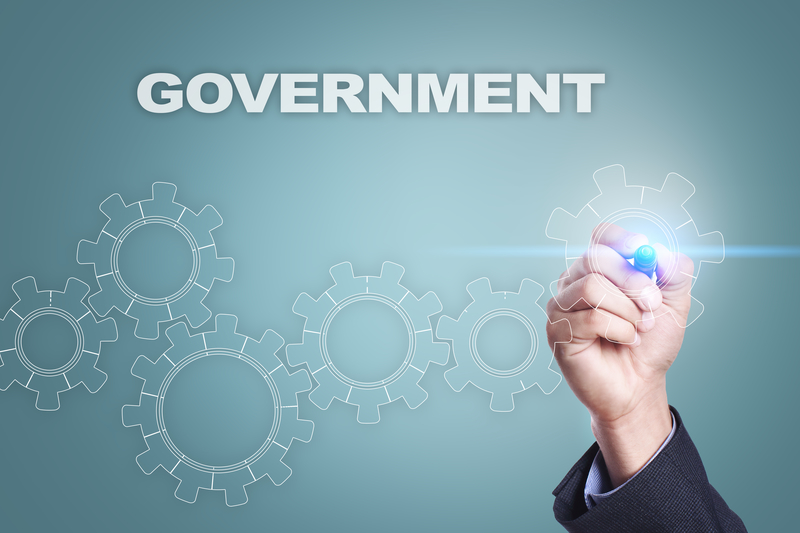 The UK's Government Digital Service (GDS) develop, publish and monitor the Government Transformation Strategy that was published at the start of 2017. It outlines how the government will use digital methods to transform the relationship between the citizen and state. GDS provide the tools, skills and techniques needed for that to happen. GDS has created components that solve common problems across central and local government and the public sector. This toolkit is called Government as a Platform (GaaP). There are more than 240 services within government using these common components. Kevin Cunnington, Director GDS provides a fascinating overview of how the organisation's work is leading the digital transformation of the government, which can be found here: https://www.openaccessgovernment.org/leading-the-digital-transformation-of-uk-government-public-services/41666/ You can also find the progress report here: https://www.openaccessgovernment.org/the-government-transformation-strategy-one-year-on/44620/
Cloud Adoption: The public sector is proactively embracing the cloud and digital transformation – sometimes taking bigger steps than the private sector. One of the biggest reasons the public sector is driving digital transformation is cost.  An example of how public organisations can successfully save IT spend is by embracing a cloud-based security service, which requires less capital expenditure and resources for administering IT hardware infrastructure. The government is trying to reinvent how staff access the internet securely to keep their systems safe in a cost-efficient manner. For more read: https://www.openaccessgovernment.org/cloud-adoption-in-government-why-it-is-no-longer-a-digital-dinosaur/46171/
The Government Transformation Strategy is expected to harness digital technologies, skills and tools to transform public services and put the citizen first. The UK Government aims to accelerate the roll-out of UK Verify and have 25 million Verify users by the end of 2020. Launched in May 2016, the online identity verification service enables individuals to prove their identity online and to access government services securely and safely in minutes. The government are planning Verify pilots with local authorities, banks and the commercial sector. Read more here: https://www.openaccessgovernment.org/new-government-transformation-strategy-unveiled/31586/
Despite this somewhat positive start to a digital transformation for both sectors, challenges are always faced. Recent research has revealed that two-thirds of NHS Trusts either have no digital transformation strategy or have just begun to work on one. Similarly, only 43% of local government in Scotland believe the country will achieve its vision of being recognised as a truly digital nation by 2020.
Looking to the future
However, it is clear that progress is being made in both areas and has come a long way since the technology revolution began to take place and it will be interesting to follow in the months/years to come. In the meantime, who do you think came up top for digital transformation?
Editor's Recommended Articles