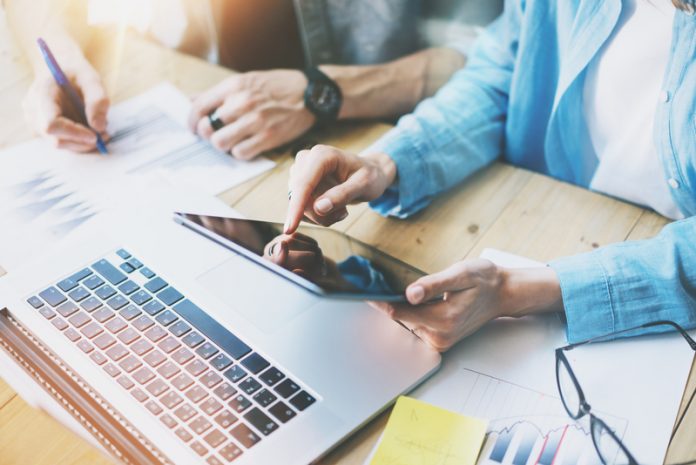 Massimo Merlo, VP of EMEA Enterprise and Regional VP of UK&I at Veeam details why data should be at the heart of digital transformation in the public sector
Earlier this year the UK government unveiled its transformation strategy aimed at harnessing digital technology to change the way it does business. Formally known as the Government Transformation Strategy (GTS), it recognises that 'data acts as the foundation upon which everything else rests' and that digital transformation has an important role to play in raising productivity and meeting increasing demands on public services. In short, the public sector needs to be in tune with technological change, and the knock-on effect on citizen expectations, security, and public service delivery.
Digital transformation is a key priority for the overwhelming majority of UK businesses according to recent research, with 94% seeing it as a central pillar of their technology roadmap. Clearly, businesses of all shapes, sizes, and sectors are keen to use digital innovation for competitive advantage.
What we constantly remind ourselves of, however, is that to achieve this, we must be able to deliver access to services, data, and applications at any time and from anywhere.
Around 70% of UK businesses acknowledge that data availability and continuous access to services are a vital requirement for digital transformation. Yet, two-thirds of senior IT leaders surveyed (66%) felt their efforts to go digital is being hampered by unplanned downtime of services as a result of cyber-attacks, infrastructure failures, network outages, and natural disasters. While many businesses are still 'planning' or 'just beginning' their transformational journeys, more than two thirds (67%) agree that these initiatives are critical.
Ushering in the fourth industrial revolution
In addition to the GTS, the Chancellor outlined plans to make £270m available to 'keep the UK at the forefront of disruptive technologies', including artificial intelligence and robotics, as part of the Spring Budget. Against a backdrop of political and economic uncertainty, the Chancellor's proposed investment in innovation and technology was warmly welcomed. With money being pumped into areas such as robotics and artificial intelligence, it presents a golden opportunity to forcibly move the UK into the 4th industrial revolution.
However, we have a chicken and egg situation on our hands. True innovation will only be realised if it has the right infrastructure to support it. If the UK is to become the de-facto standard of future-facing technologies, it must go deeper than simply paying lip-service to innovation and consider how technology can truly support it behind-the-scenes. As technology becomes ubiquitous from connected devices to connected services, the pressure increases on the public sector to ensure those services go uninterrupted. Data availability must be at the heart of the digital economy and if the UK is to become data-driven it will require continual access to that data.
Downtime is hampering digital transformation
To be reliable, service levels cannot waiver from continual availability. Immediacy is key in this digital age and the public has zero-tolerance for downtime – whether that's on an application or in their personal lives. The majority (90%) admit that their IT teams cannot deliver the level of service expected by their employees, a shortfall known as the 'Availability Gap'.  The financial implications of the Availability Gap are huge, costing UK businesses an average of £17.9m every year – potentially costing the economy hundreds of millions of pounds a year when proportioned on a public-sector scale.
The UK economy simply can't afford to haemorrhage hundreds of millions of pounds a year through suffering unplanned downtime. When you consider that the UK's economic position is under global scrutiny post Brexit– with a weakened economy, devalued British pound, and poor national productivity– UK businesses must do better to retain a seat at the top table and ensure they are globally competitive.
Meeting the expectations of an always-on world
It's imperative that business and government leaders ask questions of their digital transformation plans and begin to have different conversations about their existing IT infrastructure. Maintaining the availability of data is a relatively easy win with the right technologies in place.
The data outages and system failures that are becoming mainstream news come as UK businesses and bodies remain incapable of meeting employee and end-user expectations for services, applications, and other data to be constantly online. While some businesses are succeeding in improving their efforts, these increased expectations, combined with an evolving IT landscape, continue to create significant challenges.
If the public sector doesn't rise to the challenge, the gulf in class with the commercial sector will become ever greater. The new digital economy dictates that old rules don't apply and businesses of all sizes must ensure they deliver services at any time, from anywhere. Ensuring data availability is an area that is within most businesses capabilities to suitably manage and in 2017 it must move from the 'wish list' to the 'checklist'.
Massimo Merlo
VP of EMEA Enterprise and Regional & VP of UK&I
Veeam