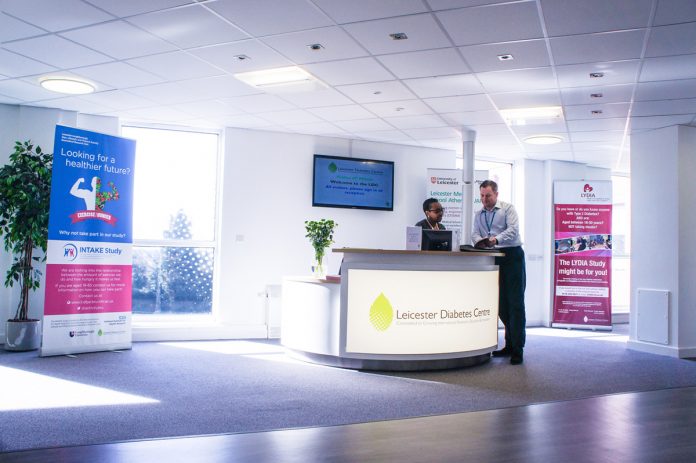 Janet Jarvis from Leicester Diabetes Centre tells us about their international research, education and innovation in the field of diabetes
Founded in 2012, the Leicester Diabetes Centre is an international centre of excellence in diabetes and long-term chronic conditions, responsible for world-leading clinical research, evidence-based education and cutting-edge innovation. Based at the Leicester General Hospital, it is now one of Europe's largest diabetes care facilities with a multidisciplinary team, publishing between one and two academic papers per week.
As a partnership and collaboration between the University Hospitals of Leicester NHS Trust and the University of Leicester, Leicester Diabetes Centre is uniquely placed bringing together clinical care, research and academia.
The centre's pioneering work has driven standards in diabetes care worldwide, uncovered new insights about prevention and the impact of treatments, adding to the global evidence base on a condition posing a major threat to world health.
A state-of-the-art hub spanning 4,000 square metres, the centre includes research clinical space, a fully equipped specialist physical activity laboratory and wet lab. Complete with seminar rooms and modern conference facilities, it provides a world-class teaching environment for healthcare professionals.
Leicester Diabetes Centre has recently been accredited by the International Diabetes Federation (IDF) as a Centre of Excellence in Diabetes Care and an IDF Centre for Education. The centre's directors Professor Kamlesh Khunti and Professor Melanie Davies have been named in the top 10 diabetes experts globally on a list published at the American Diabetes Association meeting in Boston, the U.S. The centre is proud to have been selected to represent Leicester as one of only nine cities in the world in the Cities Changing Diabetes Project. The team is looking forward to working towards sharing solutions and driving positive action forward to fight the challenges caused by diabetes around the world.
Post graduate level training:
Improving care through learning. Enhancing knowledge and confidence in diabetes care
The world prevalence of diabetes amongst adults is increasing year on year, making diabetes care one of the biggest medical challenges faced by healthcare professionals globally. This rising epidemic has increased the demand for services from personnel trained to deliver high-quality care.
To address this demand, working with the University of Leicester, the Leicester Diabetes Centre delivers a range of postgraduate qualifications, both campus-based and distance learning, including a Post Graduate Certificate, a Post Graduate Diploma and MSc.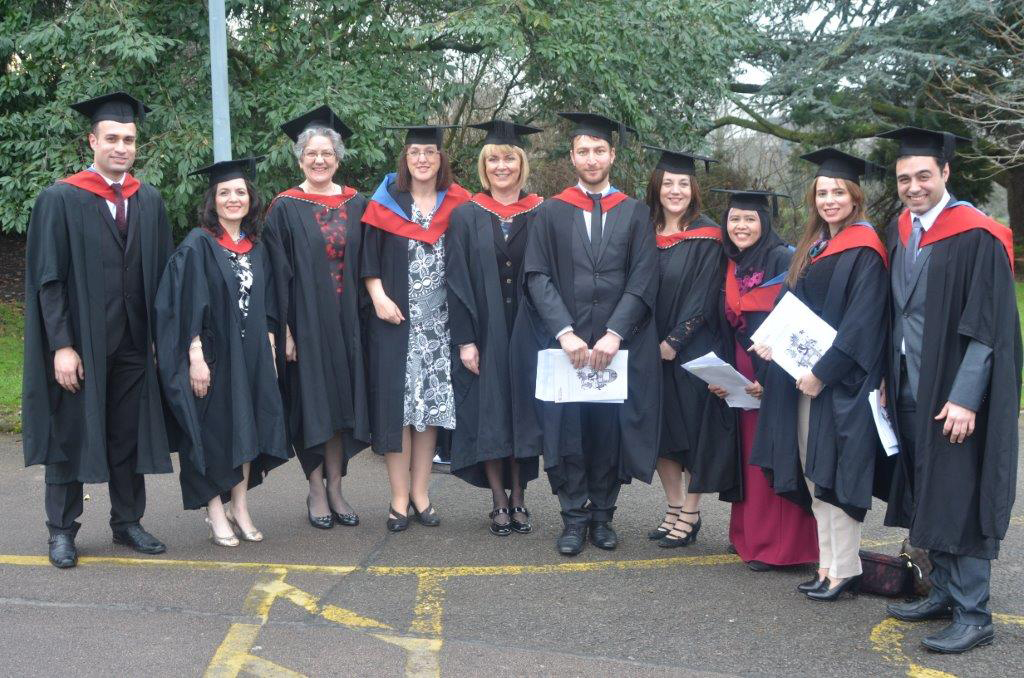 Modules from these programmes can also be accessed as stand-alone accredited MSc level short courses for CPD. Studying is undertaken at the heart of clinical NHS services led by experienced clinicians from a multi-disciplinary team. The course team places student well-being as a priority and all students registered for a higher award receive ongoing support from a personal tutor.
The courses are ideal for healthcare professionals who wish to specialise in diabetes, from either a primary or secondary care background. The courses give participants the chance to either study within the centre or have the flexibility of distance learning. All courses are interactive and use innovative methods for learning and teaching.
Students benefit from the specialist knowledge of the experienced and high-profile academic staff from the Leicester Diabetes Centre and the University of Leicester. The ongoing research published by the centre ensures course content is up to date and topical.
The courses comprise a range of modules, combining the most topical thinking around clinical care and research in adults with practical examples of how novel research and evidence-based diabetes care can be applied in real life, clinical settings.
The qualifications address the learning needs of healthcare professionals from around the world, encourage multidisciplinary team working and give clinicians the knowledge and expertise necessary to meet the healthcare needs of people with diabetes.
This year, the MSc team were delighted to receive a superstar award from the University of Leicester Students Union for ' Best personal tutor, best support staff and best practice in inclusive learning and teaching.'
Our students say:
Diabetes Specialist Nurse Graduated 2015: "I learnt so much which I have been able to use in my present role today. I would thoroughly recommend it to healthcare professionals."
Diabetes Specialist Nurse Graduated 2016: "It's a great course. There are a couple of core modules plus a variety of option modules. Theory sessions are underpinned by current evidence and trial data."
Medical Doctor Graduated 2017: "The PG Dip has exceeded my expectations across all areas. The weekly work is focused and applicable to my clinical practice and the learning resources are varied, comprehensive and interactive."
Current Student MSc Distance Learning: "A great way to learn and keep yourself up to date on the global urban disease that is diabetes."
Please note: this is a commercial profile 
To learn more, get in touch:
Tel: +44 (0)116 258 8651
Janet Jarvis
Honorary Senior Lecturer, MSc
Diabetes Deputy Course Director
Senior Nurse Research Fellow (University Hospitals of Leicester NHS Trust)
Leicester Diabetes Centre
Tel: +44 (0)116 258 8651
www.twitter.com/UoLDiabetesMSc
Editor's Recommended Articles