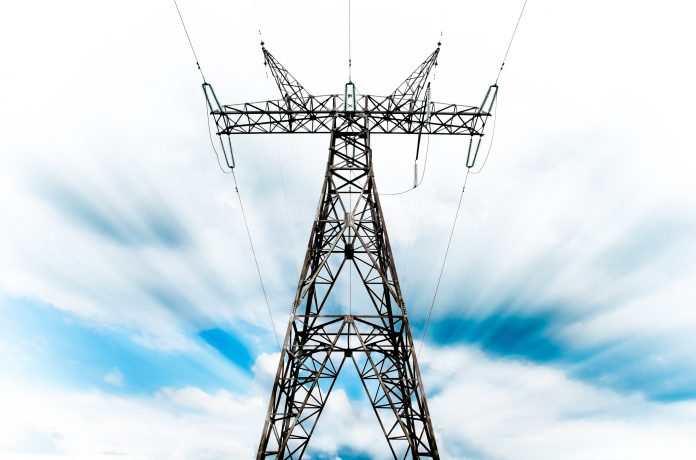 Chris Barlow, Innovation Director, Data Communications Company (DCC), discusses how the digitisation of the power grid will aid the UK's net-zero carbon strategy
COVID-19 has changed nearly every aspect of our lives – work, leisure, finances, freedom of movement – and as we close out this year like no other, it's important to reflect on the impact of those changes and whether positive lessons can be carried into 2021.
As lockdown measures took hold across the UK in spring, workforces went remote, bedrooms became offices, and Wi-Fi connections, lighting and central heating systems became a lifeline for much of the population to continue working. Despite the near-overnight switch to mandatory home working, the UK's overall demand for power actually fell by as much as 20% during the first national lockdown – with the restrictions on movement and temporary closures of many businesses reducing our energy consumption. But that doesn't tell the whole story.
The country's energy demand is now on the rise once again and will continue to do so as we ease out of the current national lockdown. What 2020 has taught us, with its cycle of national and regional lockdowns, is that when and where power is required has become a much more diluted picture.
To effectively manage the increasingly complex needs of a society whose energy demands are subject to frequent change, a smarter approach to power management, fuelled by data, is required. The digitisation of the power grid will play a hugely important role in enabling the optimisation of energy provision in the UK, and this spells good news for businesses and consumers alike.
Making energy smarter
Millions of people across the UK now have a smart meter installed in their home, to help them more accurately monitor their energy consumption. Smart meters give consumers the power to switch to greener energy policies, based on how much power they use and what it's used for – but they also play a really important role in the sustainability of the country's power grid as well.
When a smart meter is installed and operational, it starts sending usage information back to the power grid, which in turn fuels the vast repository of data the grid crunches and incrementally learns from. By being connected to people's homes and businesses through this smart tech, it's possible for the grid to reallocate power to non-priority use cases during off-peak times – and in doing so, create a far more efficient, cost-effective and sustainable energy network.
The Prime Minister recently announced details of a new Green Industrial Revolution plan, which is intended to spur momentum towards the Government's target of net-zero carbon emissions by 2050. This is an encouraging plan and one that we welcome wholeheartedly. What the proposed measures highlight, though, is that our renewable energy consumption is set to skyrocket over the coming decade.
Take, for example, the pledge to invest £1.3 billion in electric vehicle (EV) charging points, which will greatly boost the deployment and usage of EV charging – in both public spaces and on private driveways. Opening up the accessibility of EV motoring is a really positive step for the country's green aspirations, but the increased demand on the power grid will be seismic.
Using smart metering infrastructure to send data and commands to and from British homes and businesses will help future-proof the functionality of these EV charging points, as demand substantially increases. This means commands to control both the time and level of charging can be sent to any given EV – even if the owner changes their energy supplier.
To ensure that energy can be reliably provisioned as we enter this next phase of our green revolution, smart meter infrastructure will be crucial. We're proud to say that our collaboration with Ofgem and the country's energy suppliers means that there are now more than 7.4 million interoperable smart meters active in the UK – powering the many green applications including EVs that will improve the country's sustainability credentials.
Green energy for a bright future
Investment into digitising our energy now will put the UK on track to becoming a world leader in sustainable energy. It requires a concerted, collective effort from both the public and private sectors to lay the groundwork, but it will pay dividends in years to come.
A fully connected smart energy infrastructure will allow people to plan their energy spend and ultimately lower their carbon footprint, by charging when energy is at its greenest and most affordable. As energy is brought into the digital age, it's up to everyone in society to play their part in seeking out the greenest energy policies and harnessing the power of their data, to help create a more sustainable energy system.
The DCC's ongoing work to enhance the power grid will enable the country to move to a lower-carbon economy and will ultimately contribute to the phasing out of fossil fuels forever – a bright future we can all look forward to.
Editor's Recommended Articles